About this Event
JUST IN! There will be a BONUS Special Showing of an ABC TV News feature about Carroll Shelby and his cars... as a rare historic dessert treat right after dinner!!
In 1963, Enzo Ferrari courted Ford Motor Co. GOAL: marriage. Ferrari had cold feet & left Ford at the alter. Fuming Ford said "If that's way he wants it, we'll whip his ASS!" Ford GT40 won in '66 and next 3 yrs.
007 Benefit cordially invites all car enthusiasts to the IMAX premiere of FORD v FERRARI at AMC Georgetown followed by a dinner social at Tony & Joe's Seafood Place.
Academy Award®-winners Matt Damon and Christian Bale star in this remarkable true car story of the visionary American car designer Carroll Shelby (Damon) and the fearless British-born driver Ken Miles (Bale), who together battled corporate interference, the laws of physics, and their own personal demons to build a revolutionary race car for Ford Motor Company and take on the dominating race cars of Enzo Ferrari at the 24 Hours of Le Mans in France in 1966.
--------------------------------------------------------------
After the movie, join us down the street at Tony & Joe's where you'll meet our special guest speaker, Byron Bloch, and learn more about Carroll Shelby and his creative passions in developing performance cars!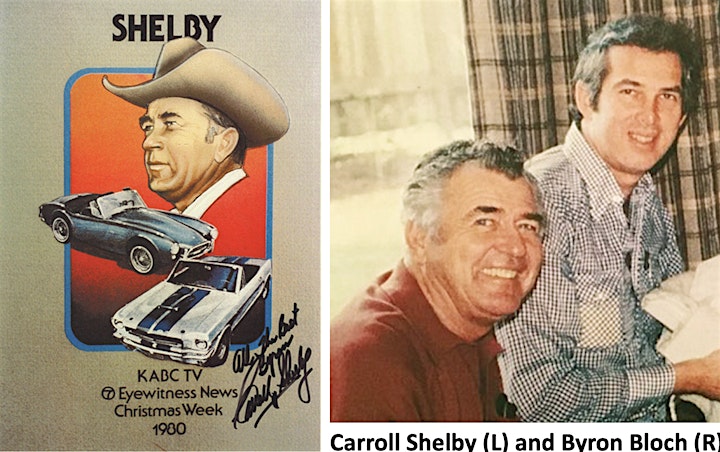 Byron is a local Maryland resident and auto safety expert. He will join us at the FORD v FERRARI premiere followed by the dinner social at Tony and Joe's. He'll give us some personal anecdotes from knowing Shelby over the years, about his friendship and generosity and wit. And his Original Texas Chili!
Byron knew Shelby beginning in the 1960's out in Los Angeles, when the first Shelby Mustangs were built in a factory next to the L.A. Airport runway. Byron regularly presented his own "Auto Safety Reports" on KABC-TV News twice-a-week, test-drove cars at Shelby's track, and produced a 1980 televised multi-part series about Shelby.
Event Details
Attire: Casual Chic.
Wear BLUE for team Ford, RED for team Ferrari
Where:
AMC Georgetown 14 - 3111 K Street NW, Washington, DC 20007
Tickets include:
-IMAX movie ticket
- 3 course dinner
- non-alcoholic beverage plus (1) wine/ beer/ rail cocktail
- additional drinks are available at cash bar
- (Tickets tax deductible per IRS rules)
Parking next to Theater and Reception (not included in ticket price)
(3000K St NW, in the Washington Harbour's East Building. The garage entrance is on K St between 30th and Thomas Jefferson Street)
#ChasingBondCars #007Benefit @007Benefit