For Women Only! The Feminine Fountain Experience with Deborah Sundahl
Description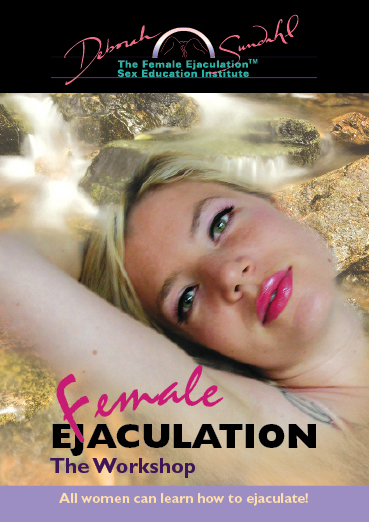 NOTE DATE CHANGE FROM APRIL 28 - TO MAY 19
Sorry for inconvenience and hope to see you then!
Lotus Heart Center &
Sex Positive Portland Meetup Group
are proud to present:
The Feminine Fountain Experience (tm*):
a Workshop with
Deborah Sundahl the
international author and the expert of the groundbreaking book, Female Ejaculation and the G-Spot. She has empowered thousands of women and couples by helping them uncover the mystery of the beautiful and transformative experience of G-Spot orgasm and ejaculation, while helping them retain a deep sense of the mystical and awe inspiring experience that it is.
---
The Feminine Fountain Experience (tm*):
~ Do you ejaculate, but you dont' know why?
~ Wish you could have the G-spot orgasm while making love?
~ Wish you understood what a G-spot orgasm is?
~ Can all women ejaculate?
Yes, all women can ejaculate if they want to, and Deborah is here to help. She creates a secure and honoring group space, where women come together to reclaim their bodies and go deeper with their sexuality! The focus of this one-day workshop is to understand all about the G-spot, and gain techniques to learn how to ejaculate.
Deborah begins with a lecture on the G-spot: its ancient history, its anatomy, its function, and purpose, including explanations of what female ejaculate is, how it works, why it is blocked in many women and how to release it. The rest of the workshop is devoted to finding your G-spot and getting an experiential taste of what the sensations of a G-spot orgasm feel like. The private, secure, space that is arranged for the group supports women to find and reclaim this centerpiece of their sexuality. Such a thing is indeed educational and precious. This is hands-on learning -your hands only! You will come away empowered and pleased. Learn how to get your feminine fountain flowing again!
By end of workshop, you will be able to, ejaculate easier; feel more variety of orgasms and sensations of pleasure; know what a G-spot orgasm is and how to have one; experience greater presence, openness, and satisfaction in your self-lovemaking and in your intimate connection with a partner; and have more, sexual self-confidence.
This is a six- hour body exploration workshop, plus a 1 1/2 hour lunch break and two, 20 minute, mid-morning and mid-afternoon breaks. Lunch and refreshments are provided
Don't miss the lecture on Friday night. See Eventbrite, or go to www.sexpositivepdx.com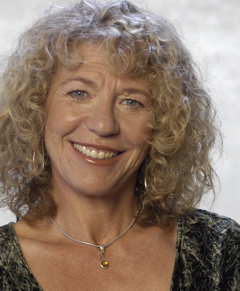 Deborah Sundahl, author of Female Ejaculation and the G-Spot, is a leading expert on female jaculation. Her top-selling DVD line, "the Female Ejaculation Sex Education Series™," includes her book, and four DVD's: How to Female Ejaculate (Find Your G-spot), Tantric Journey to Female Ejaculation (Awaken Your G-spot), Female Ejaculation for Couples (Share Your G-spot), and Female Ejaculation: The Workshop.
She lectures, leads workshops and offers telephone coaching. In Deborah's 22 years of pioneering work in female ejaculation, thousands of women have learned to let their wild woman rain forth!
To learn more and to watch a video about Deborah, go to http://www.deborahsundahl.com
A Note from the Sponsors: We believe that by helping women reclaim their full sexual agency we are helping them reclaim the joy, health, and well-being that is their birthright, but which they have been taught by cultures around the world, to deny, suppress, and forget. A sexually empowered woman - one who knows her body's power, beauty, and magnificence, regardless of age, ability, or body type; knows her boundaries and is free to speak them; and knows her desires and gives herself permission to fulfill them - is a force that can change the world. Free from guilt, shame, and a sense of inadequacy, she engages in healthy, consensual relationships, she holds up and supports other women, and her heart flows freely to the men and women she is in relationship with. We are pleased and honored to host Deborah Sundahl, who has done much to effect this change.
Lotus Heart Center is a beautiful, peaceful, and harmonious setting for this type of workshop and your privacy, comfort, and enjoyment are our top priority.
Sex Positive Portland Meetup Group is dedicated to making the world a safer and saner place, one where sexuality is seen as natural, healthy, bonding, and creative, as nature intended it.
The Sex, Love & Spirit Coalition is a collective of Sex-Positive Organizations dedicated to bringing quality speakers, teachers, and events to Portland. We have teamed up to bring you Sex at Dawn author, Christopher Ryan, Annie Sprinkle, Arianne Cohen, and now....The coalition includes Lotus Heart Center, Dance Naked Productions, Kindred Spirits, independent documentarian, EJ, the Love Guild, and LoveTribe, and SexPositive Portland Meetup Group.
Contact Gabriella Cordova at gabriella@lotusheartcenter.org
Or Deborah Sundahl at deborah@isismedia.org www.deborahsundahl.com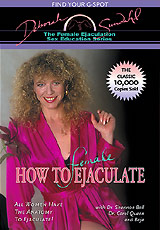 Organizer of For Women Only! The Feminine Fountain Experience with Deborah Sundahl