For the Sake of Allah: The Origin, Development and Discourse of The Gulen M...
Description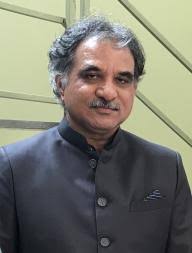 This program is a book signing and Dr. Anwar Alam`s presentation about the message of service and Gulen Movement. Dr. Alam will be coming from New Delhi, India where he is a Senior Fellow with the Policy Perspectives Foundation.

For the Sake of Allah explores the Gülen Movement, also known as Hizmet, a religio-social movement inspired by Fethullah Gülen, one of the most prominent Islamic scholars of Turkish origin in the modern world. Notwithstanding the current purge of Hizmet under the Erdoğan regime, it is one of the most interesting faith-based movements to arise from a Muslim society in the twentieth century. Since the late 1960s, Hizmet has opened thousands of schools around the world and has also contributed to relief efforts in Turkey and abroad.

In this book, Anwar Alam shares a decade of research and fieldwork based on the religious, educational, political, and social contexts that have shaped the essential dynamics of both Gülen and the Movement. At a time when the Gülen Movement has been primarily analyzed and debated through the "state prism" and "security discourse," especially following the failed Turkish military coup of July 2016, this book takes a longue durée perspective and provides a holistic treatment of Hizmet as essentially a postmodern phenomenon.
Books will be available for purchase at the event.
BIOS:
Anwar Alam is a Senior Fellow with Policy Perspectives Foundation, New Delhi. Earlier, he served as full Professor in the Department of International Relations, Faculty of Economics and Administrative Science, Zirve University, Gaziantep, Turkey; Professor and Director of the Centre for West Asian Studies, Jamia Millia Islamia (JMI); Assistant and Associate Professor at the Centre for West Asian Studies, School of International Studies, Jawaharlal Nehru University (JNU), New Delhi; and Lecturer, Department of Political Science, Aligarh Muslim University, Aligarh. He has been awarded a number of long- and short-term fellowships, including the International Visitor Programme (Islamic) Scholarship, United States (2002); the Indo-French Social Scientist Exchange Programme Fellowship (2003, 2010); the Alexandor Von Humboldt Post Doctoral Fellowship, Germany (2004-2006); and the AVH Renewed Research Stay Fellowship, Germany (June 2016). He was Visiting Professor at Fatih University, Istanbul, Turkey (September 2010–August 2011).
Dr. Alam's recent publications include Muslim Minorities in Europe and India: Politics of Accommodation of Islamic Identities (co-edited, July 2016); Arab Spring: Reflections on Political Changes in the Arab World and its Future (ed. 2014); "Emergence of Muslim Middle Class in Post-Independence India and Its Political Orientations," Journal of Muslim Minority Affairs 35, 1 (2015); "The Roots and Praxis of Fethullah Gulen's Educational Discourse," Hizmet Studies Review 2, 3 (2015); "The Arab Spring: A View From India" in Routledge Handbook of the Arab Spring: Rethinking Democratisation (2014); and "Islam and Violence," GITAM Journal of Gandhian Studies 3, 1 (2014). His area of research interests includes International Politics, Indian politics, Politics in Middle East, Political Theory, Religion and Politics, Political Islam, and Muslim Societies
https://www.amazon.com/Sake-Allah-Development-Discourse-Movement/dp/1682060225