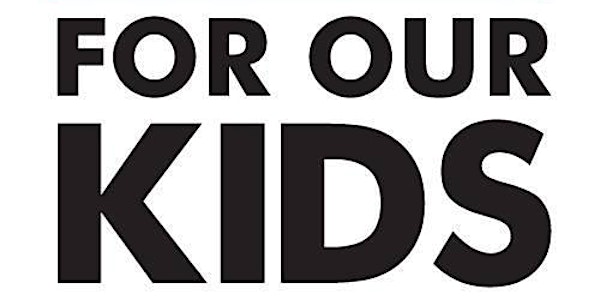 For Our Kids Nova Scotia Launch & Book Talk with Harriet Shugarman
Join the launch of For Our Kids Nova Scotia with a special book talk by Harriet Shugarman, author of How to Talk to Your Kids About Climate
About this event
For Our Kids is a network of Canadian parents and grandparents taking action to give our kids a livable climate.
Our first duty as parents is to protect our children. We'd storm a burning building to save them, no matter the consequences. Sadly, their house IS on fire. Climate change and injustice pose a direct threat to our kids unless we change course. Part of parenting today is to help make the change we need.
Our vision is a just and sustainable world where our kids can grow up healthy and happy. We are a network of parents and grandparents across Canada taking action. Join us?
We are at the beginning stages of starting a For Our Kids chapter in Nova Scotia and we want you to be a part of it. We officially launch online on Sunday October 17th with an online meeting and Book Talk by Harriet Shugarman, author of How to Talk to Your Kids About Climate. We will meet together in person at 1030 am ahead of the October 22nd Climate Strike to march as a For Our Kids contingent.
++++++++++++++++++++++++++++++++++
Harriet Shugarman is the 2021 Waterspirit Suzanne Golas Awardee, a 2020 New York City Climate Hero and a 2019 featured speaker at the Global Engagement Summit at United Nations Headquarters – Harriet is an influencer and connector in the climate movement. Harriet is the Executive Director of ClimateMama, an on-line community she founded in 2009, that reaches individuals in over 110 countries and all 50 states. As a leader and mentor with The Climate Reality Project, Harriet established the Climate Reality New York City Metro Chapter, and served as its first chair. She was the recipient of the prestigious Climate Reality Alfredo Sirkis Memorial Green Ring Award in 2017 and is also profiled in former US Vice President Al Gore's book: An Inconvenient Sequel, Truth to Power. Harriet's writing and thought pieces on climate solutions appear in international, national and regional publications on-line and in print. Harriet's 2020 book: How to Talk to Your Kids About Climate Change, Turning Angst to Action is a national finalist for the 2020 Foreword INDIES Book Awards, and a silver award winner for both the 2021 Independent Book Publishers Benjamin Franklin Book of the Year and the 2021 Nautilus Book of the Year. The book is already found in libraries and households around the world. Harriet has worked for more than 25 years with governments, international organizations, and educational institutions on climate and sustainability issues as an economist, policy analyst, informal educator and adjunct professor including 13 years with the International Monetary Fund as a representative of the IMF at the United Nations. Harriet serves on numerous boards that address climate, public policy, youth, gender, families and justice, including as Board Chair of Young Voices for the Planet and senior advisor for Our Kids Climate. Harriet lives in New York City.