シドニーで働く美容師の皆さん!シドニーに来たけれど何か物足りなさや、もっと海外ならではのスキルアップをしたいと思っていませんか?イギリス人のサムと技術職ならではの悩みや国籍別のアプローチの仕方、クレームの対応について学んでみませんか?​
About this Event
Let's mingle Japanese Hairstylists working in Sydney to discover new aspects with Samantha Tune!
シドニーで働く美容師の皆さん!シドニーに来たけれど何か物足りなさや、もっと海外ならではのスキルアップをしたいと思っていませんか?イギリス人のサムと技術職ならではの悩みや国籍別のアプローチの仕方、クレームの対応について学んでみませんか?​
- Samantha Tune
Samantha is an international hairstylist having working regularly at Fashion Weeks around the globe such as Sydney, New York & London. She is now taking her career into the Holistic Healing, Mental Health and well-being space. Known globally as a "Holistic Hair Therapist" Samantha is a innovate entrepreneur stared her first business at the age of 18.
現在シドニーで在住のサマンサ(サム)はロンドン、NYでフッションショーのヘアスタイルを担当する等経験豊富です。現在はシドニー・パディントンで勤務しながら今後は自宅サロンへ移行予定。自身が美容師として活躍する中で、顧客の日頃の話を聴く中で美容師に対する心のケアが少ない事を危惧し、美容師向けのメンタルトレーニングも行う。今回は、シドニー在住の日本人美容師向けにサムの経験を通してシドニーの髪型のトレンド、アプローチの方法、クレーム対応などについてお話ししてもらいます。
何よりもとても明るくて元気なサムに一度会いにきてみてください:)
所属する美容院の垣根を越えて美容師間で学びながらネットワーキングしていただけましたら幸いです。
12:00 START
13:00 Q&A_
14:00 FINISH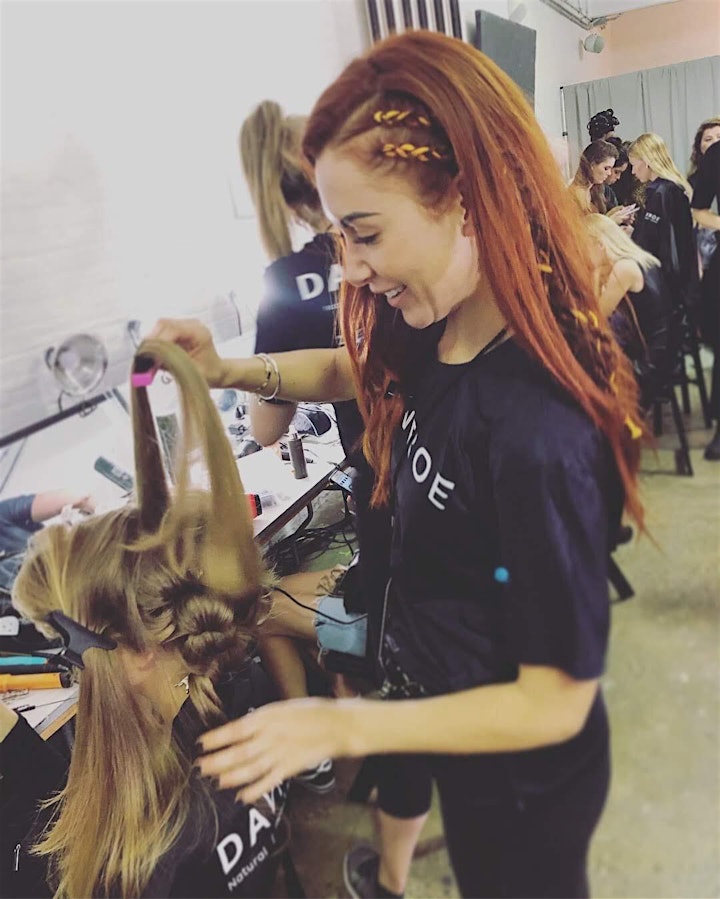 Today she is on a mission to raise the collective consciousness through the healing powers of awareness and self-love. Through her Holistic Hair Healing Program for Hairdressers.
Samantha is also a Reiki Energy Healer and combines the practices and techniques with her Emotional Intelligence training program while clients are in the salon chair. Samantha creates a healing space and aims to have Safe Zone Salons Certified around the globe. A power house woman on a mission for change and hair peace.
▶Samantha Tune ▶▶▶ Instagram
----------------------------------------------------
【注意】
※イベントは英語で行います。
色んな英語レベルの方にお越しいただけるようにサムと工夫してわかりやすい英語でお伝えいたします。
※ご質問がございましたらWOMENCANFLY.COのホームページのお問い合わせからご連絡ください。
----------------------------------------------------
▶EVENT ORGANISE BY▶▶▶ WOMENCANFLY.CO