For Creators By Creators NYC 2019 | From Crowdfunding to Global Launching
Description
To become a future FCBC Speaker or Crowdfunding Creator of The Day, please fill out this form or contact Janice at jdru@tribalvision.com
For Creators By Creators (FCBC) is an event for creators, entrepreneurs, investors, business leaders and innovators. Some of the most successful crowdfunded companies and experts will meet, exhibit, share resources, and engage with the community-- international creators, retailers, manufacturing, legal and investment firms. Learn what you can do after crowdfunding to scale fast.

---
Not Just a Networking Event
There is no shortage of entrepreneurial events in NYC. Here's how FCBC is different:
Over 100 successful crowdfunded companies and experts from NY, surrounding areas, and other regions will meet, exhibit, seek funding and resources, and engage with the FCBC community.

5 creators will have an opportunity to do pitch to the crowd and expert judges to seek advice, critiques, or funding.

Space will be provided to showcase creators' and partners' products.

Find distribution channels that can help you build an international presence in 3 months.
Our mission and events are designed to help creators because, just like you, we are creators ourselves, too.
The first stop on our FCBC National Tour was Boston. We then showcased creators in St. Louis and at the Consumer Electronics Show (CES) in Las Vegas. This event draws a curated group of creators, innovators, business leaders, and investors from around the world.
We help raise the next generation of innovators to keep US entrepreneurship competitive globally. FCBC is proud to support KIPP schools and host FCBC Junior events to inspire creator spirit in the American youth.
---
What is FCBC?
The mission of We The People (WTP) is to help successfully crowdfunded creators launch globally through the FCBC community. To date, we have brought more than 200 brands and more than a thousand products to the public via our brick-and-mortar stores in multiple countries and online.
Past FCBC exhibitors Akeem Shannon, Flipstik CEO, and Hanson Grant, Think Board CEO, sold 1,000 units in one month and broadened their reach to Asia, respectively.
Founded for creators by creators Ryan Sim, Joel Liew, Nison Chan, and CEO Jay Kang, the company provides education, e-commerce, and brick-and-mortar retail space for entrepreneurs. WTP is quickly becoming the hub of innovation in Asia. With its goal to connect the global creator community, WTP is expanding internationally to Spain, India, Australia, Malaysia, Indonesia, and more.
Want to learn more about us?
Follow us on Instagram, Twitter, Facebook, LinkedIn or visit wtpstoreusa.com
---
Panel Topics
Creator Panels
Ensuring Success After Crowdfunding
Common Failures of Successful Crowdfunders
Lessons Learned from Building a Product from Scratch
Transitioning from Crowdfunding to Startup Growth
Crowdsourcing and Giving Back to the Community
Industry Expert Panels
Nuts and Bolts: Choosing and Working with a Manufacturer, Defining the Right Pricing model, Fighting Copycats
Common Legal Issues for Startups: Issues Around Fundraising
How to Pitch a Reporter or Editor
Global Expansion and Funding within Your Reach - Partnership Models
Kickstarter - Running Advanced Campaigns
From Crowdfunding to Global Launching
Funding Your Growth: Institutional and Beyond
Growing Talent and Building Support for Your Startup

Connecting Startups and Investors via Equity Crowdfunding
---
Agenda
3:00-4:00 p.m. Registration + Networking / Product & Partner Showcase + Funding / Experience Zone
4:00-5:30 p.m. Featured Speakers / Moderated Panel Discussions with Crowdfunding Creators
5:30-6:15 p.m. Dinner + Networking
6:15-8:00 p.m. Featured Speakers / Moderated Panel Discussions and Talks with Industry Experts
8:00-9:00 p.m. Audience Pitch Sessions + Funding
After 9:00 p.m. Off-site afterparty
---
Moderators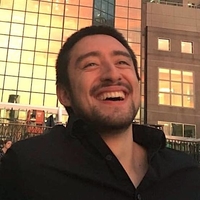 Salvador Briggman is founder of the popular blog, CrowdCrux, which has been cited by The New York Times, The Wall Street Journal, Forbes, CNN, and more. He helps entrepreneurs raise money on crowdfunding platforms like Kickstarter and Indiegogo. He has written the highly popular book, the Kickstarter Launch Formula. Last year, he helped over 700,000 individuals raise money from the crowd through his blog, podcast, YouTube channel, forum, online courses, and books.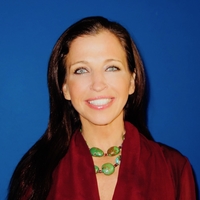 Wendy Diamond is CEO & Founder of LDP Ventures and Women's Entrepreneurship Day Organization (WEDO)/#ChooseWOMEN, a non-governmental philanthropic volunteer organization with chapters in 144 countries and 112 Universities/Colleges on a global mission to empower women in business to alleviate poverty. She is an Investor/Advisor in social impact disruptive technologies and women led businesses in Health Sciences, Artificial Intelligence, Blockchain Technology, Fintech and Virtual Reality, including Producers Market, IPWE, Blocktower Investments, Infinigon Group, Redeem Global, Farma Trust, Altair Breathometer, Simply Vital and Snakt.
---
Industry Experts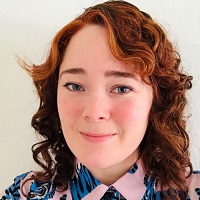 Clarissa Redwine is Design & Technology Outreach Lead at Kickstarter. She travels the country in search of innovators, creators, and makers who can leverage the powerful community and storytelling tool of Kickstarter to bring creative projects to life. Before joining Kickstarter, Clarissa co-founded a nonprofit with the core mission of fostering the North Texas startup community and worked with 10 promising robotics startups as the Program Manager of the Qualcomm Accelerator, powered by Techstars.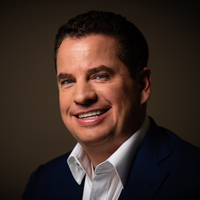 Matt Higgins is Co-Founder & CEO of RSE Ventures, Guest Shark on Shark Tank, and Vice Chairman of the Miami Dolphins. He is an entrepreneur, investor, and operator. In 2012, alongside co-founder Stephen Ross, he launched RSE Ventures, a private investment firm that focuses on companies across sports and entertainment, food and lifestyle, media and marketing, and technology. At RSE, Higgins has co-founded several successful enterprises, including the International Champions Cup — a global pre-season soccer tournament that attracts millions of viewers. RSE has successfully incubated businesses such as restaurant technology platform Resy, and in 2018, RSE acquired cybersecurity company SkOUT Secure Intelligence. Higgins led the first-round investment in the Drone Racing League, which has since become a leading sports and media company. Also, RSE's family of restaurants has grown to include Milk Bar, Fuku, Bluestone Lane and &pizza. Alongside Ross, Higgins helps each concept tap into RSE's connections in real estate, business development, and marketing. Higgins is a board member for Autism Speaks, VaynerMedia, Momofuku, Milk Bar, Bluestone Lane, Resy and &pizza.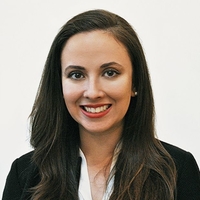 Tai Nicolopoulos is Marketing Principal at SeedInvest. She has spent the last twelve years leading marketing efforts for startups. Her first-hand knowledge of both the challenges and opportunities facing founders of early-stage companies connects her to the mission of crowdfunding. Prior to joining SeedInvest, Tai served as Head of Marketing for Knotel, supporting New York and San Francisco-based entrepreneurs with flexible headquarters. Tai received a BA and MA in Psychology from Stanford University. She maintains her connection to the start up community, serving as an Entrepreneurs' Roundtable Accelerator mentor. Tai also serves on the advisory board of Board Match, which connects professionals with non-profit board positions.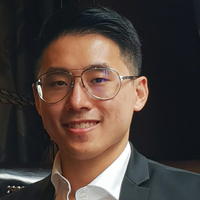 Melvin Poh is Co-Founder of Asian Entrepreneur and Portfolio Manager of Cavendish Ventures. He is notably a Co-Founder of The Asian Entrepreneur, the notable international business media publication and publishing house that aims to facilitate knowledge exchange and great insights on Asian entrepreneurship through educational coverage of entrepreneurial developments in the region.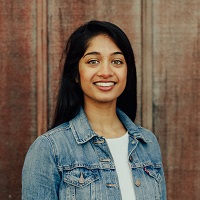 Shrina Kurani is the Chief of Staff at Republic. She's a mechanical engineer by training and loves building the entrepreneurial tech community the same way she builds machines: with a robust foundation and strong purpose. Shrina started her engineering career at NASA and the Southern California Gas Company. She has 4 years of international experience supporting government projects and startups, from London to the Himalayas. Shrina is a fierce believer in the power of innovation to solve the world's most pressing problems, and enthusiastic about seeking out and supporting ideas to make them successful.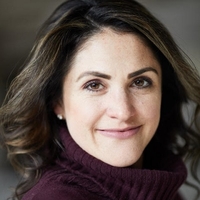 Kate Carney is Partner at Gray Legal. She is a business-savvy attorney who takes a value-driven approach to problem solving that is forward-looking, risk-conscious but solutions-oriented. Kate has broad corporate experience, including mergers & acquisitions, corporate formation/founder equity structures, financing arrangements, securities law and disclosure issues, and strategic engagements. She is an expert in corporate governance best practices and has counseled CEOs, Founders, corporate directors, and investors with respect to a range of board matters, crisis response and reputational risk, and stakeholder engagement.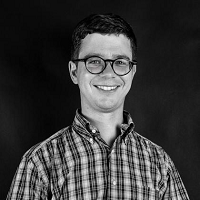 Arthur Limpens is Co-Founder of allocacoc. He created allocacoc right after graduating from the Delft University of Technology. Currently, he focuses on ensuring that design remains at allocacoc's core. He was instrumental in setting up the DesignNest program and loves to share his experience in design as well as entrepreneurship with other designers worldwide.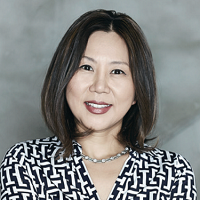 Suzy Im is VP of TribalVision Worldwide, Head of TribalVision Academy & BioTribalVision, and Adjunct Professor of Marketing Communications at Emerson College. A widely-known name in business development and global marketing (Fortune Magazine Interview), Suzy has acted as a virtual CMO for over 20 years, advising C-level technology and healthcare industry leaders and executives at Fortune 500 and high-growth companies on US and global market growth. Through her roles as a consultant, hands-on practitioner, and professor, she seeks to advance the next generation of leaders and crowdfunded entrepreneurs as well as lead established companies through strategic transformations. Suzy is frequently invited as a keynote speaker and presenter at global events like the Annual Digital Marketing Forum, Annual B2B Marketing Forum, MK Media's Worldwide Leadership Conferences and leading global technology companies like Oracle, Samsung, and LG. Suzy is also a published author of two books on marketing and leadership communication, and her work has been recognized in many business publications.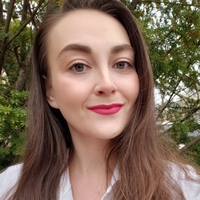 Yelena Mandenberg is the Ideas Editor at Grit Daily. She is a Brooklyn-based journalist and editor, currently representing Gritdaily.com as the Ideas Editor. Yelena also works closely with local South Brooklyn businesses through her company, Unicorn Marketing, helping small companies and startups compete with national enterprises. Working as a marketer and journalist for a variety of companies over the last 12 years, Yelena has been published all over the internet covering news, politics, tech, and brand news.
---
Crowdfunding Creators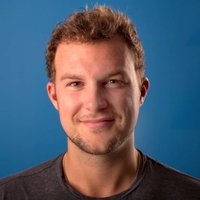 John Fiorentino is the Creator & Co-Founder of Gravity Blanket and Moon Pod. His campaigns on Kickstarter have raised over $6MM dollars collectively, and both products have gone on to become sustainable businesses.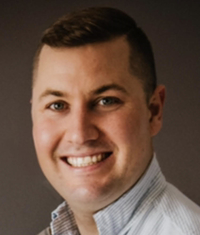 Zach Brown is the Founder of Moki Doorstep. He made the largest deal in Shark Tank History and successfully funded his company Moki Doorstep on Kickstarter in the first 7 hours (over 5000% funded by the end of the campaign). Zach is a Firefighter Paramedic with a passion for the outdoors. The Moki Doorstep provides easy access to your vehicle's roof. Simply hook the Door Step over the u-shaped door latch in each of your vehicle's doors. Load and strap down car top cargo bags and boxes; canoes, kayaks, and SUPs; skis and snowboards; and bikes. Even use it to help wash your vehicle's roof. The Step provides a comfortable platform for both feet and allows for a balanced standing position. The patented Step eliminates dirty shoes on vehicle seats and the need for step stools or ladders. The Moki Doorstep can now be found in major retailers such as dicks sporting goods, REI, Pep boys, academy sports and NAPA.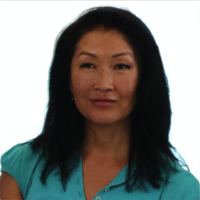 Alice Min Soo Chun is Founder, Inventor, & CEO of Solight Design. She has been a Professor in Architecture and Materials Technology at Columbia University, University of Pennsylvania, Parsons School of Design, and Lecturer at Yale, MIT, and Harvard. She is the Patent holder for Solar Light Assembly and Inflatable Solar Light. When the Haiti earthquake happened, she turned her studio at Columbia University into an innovation studio to develop solutions to help Haiti, resulting in SolarPuff ™.
Jacob Durham is the Owner and Co-Founder of NOMATIC, a crowdfunding-based company that creates the most functional gear ever to inspire confidence for life on the move. He founded the brand 4 years ago with his cousin Jon and successfully launched 7 crowdfunding campaigns raising over $8MM total. The company was started in 2014 and has become one of the largest product-based crowdfunding companies. Jacob's passion lies in developing incredible products, building a brand, and cultivating a team that people are excited to be a part of. Prior to starting NOMATIC Jacob had 8 years' experience sourcing product overseas. He also spent one year in public accounting after earning his Master's in Accountancy from BYU and licensing as a CPA.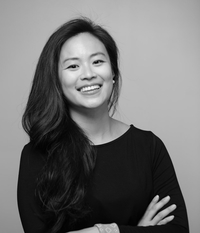 Kay Makishi is Founder of MAKISHI APPAREL – modern women's apparel for modern women's lifestyles, done ethically. Makishi Apparel's mission is to help women look and feel unstoppable as they Pursue True Happiness. Kay defines True Happiness as a lifelong journey of serving others through your gift to our world. Makishi in Japanese means Pursue True Happiness and has a 400-year family heritage in Okinawa, Japan. Kay studied economics and has a BS from Penn State University and an MSc from the University of Oxford.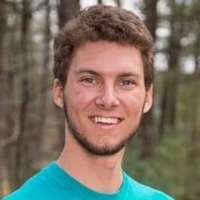 Hanson Grant is Founder / CEO of Think Board. As a serial entrepreneur, Hanson most recently built his company, Think Board, which started out on his dorm room wall as a "stick-on whiteboard" to write down business ideas easily. His successes have allowed him to be recognized by EO as one of the Top 25 Student Entrepreneurs in the US (2016) and by BETA Boston as one of Boston's Top 25 Innovators Under 25 (2015). A recent graduate of Babson College, Hanson is also an avid traveler.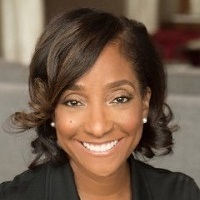 Cheryl Gentry is Founder and CEO of Glow Global Events and Onsite Planner. She is also a WE NYC Mentor, named 2017 Top Influential Women by Smart Meetings and 2017 Brava Award Winner Top Female CEO by SmartCEO Magazine. As a leader in the $40-billion event industry, Cheryl is a strategic entrepreneur constantly seeking out innovative opportunities. Currently setting her sights on the diversity-challenged world of tech, she's developing an event tech platform, called Onsite Planner, which is set to revolutionize the event planning industry. Her initial beta was funded through a successful Kickstarter campaign.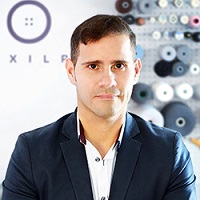 Anibal Marin is Founder, Inventor & CEO of Auxiliare International. An award-winning designer and product developer, Anibal is innovating the shirt industry with his solution-based crowdfunded accessories company Auxiliare International which manufactures Auxilry as seen on Project Runway Fashion Startup. What's Auxilry? Auxilry are patented interchangeable shirt buttons that allow you to personally customize your shirts in seconds with no sewing needed. Auxiliare International is the first company in the world to create an integrated button system that combines no-sewing capabilities with button interchangeability.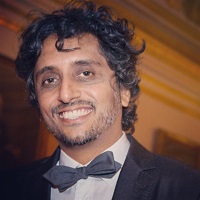 Somnath Ray is Co Founder / CEO of CLIP.bike. A Design Technologist focusing on User Experience with deep expertise in Product and Industrial design, he was part of the Smart Cities group at the MIT Media Lab and worked on the City Car project. Based in Brooklyn, NY, Som was named Top innovator under 35 - TR35 MIT TechReview for a low-cost mobility solution for the disabled. Ray's works have been published and exhibited in New York, Boston and New Delhi.

Marci Klein, Ethan Klein and Ayana Klein are Co-Founders of 3DuxDesign (See article and Kickstarter promo video). Marci is a pediatrician with over 20 years of experience in early childhood development. When her teen children developed 3DuxDesign cardboard-based construction sets, she immediately saw the tremendous educational value of the product and helped Ayana and Ethan create the line that is now used in schools across the states and abroad. Ayana is a student artist and avid lover of music, dance, 3D modeling and drafting. She was inspired by a summer architecture program at Columbia University and developed the concept for 3DuxDesign. Ethan is a student guitarist, Chief Engineer and Production Manager. A sophomore in high school, he is already proficient in CAD and complex modeling, 3D printing, and CNC routing. His other passions include music and woodworking, honing all of these skills by making his own guitars and skateboards.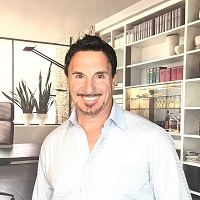 Thomas Lombardino is the CEO of Synergistic™ Management LLC, a multi-faceted consulting company that helps companies develop innovative solutions and approaches in sales process development, management and marketing. Tom's key areas of experience and expertise are in the Automotive, Footwear and Financial Services Industries. As an avid Inventor and Designer, Tom is also Founder and CEO of The Amazing Company. He is currently working on a new product that is being launched on Kickstarter this May called The Amazing Bucket ™ (www.theamazingbucket.com), a patent pending, twenty-in-one utility system for home, auto, and recreational use. It has everything a homeowner or a vehicle owner could need in one compact and easy to use configuration.
---
Partners and Sponsors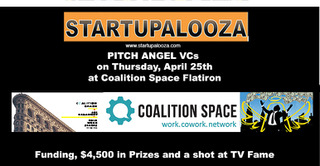 Women's Entrepreneur Day Organization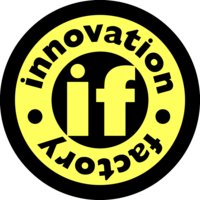 ---
Creators Showcase
---
Featured Partners and Participants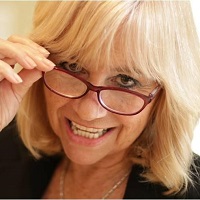 Latinas in Business Inc. is an initiative of Susana G Baumann, a multicultural expert, award-winning business writer, public speaker and published author, founder and former Director of LCSWorldwide Multicultural Marketing Communications, a consulting firm located in New Jersey, USA.In 2014, Baumann launched LatinasinBusiness.us, an online digital platform dedicated to provide resources, information and promotion to the Latina working woman. In 2018, the initiative gained non-profit status as Latinas in Business Inc. and reached 1800 plus members nationally. In 2017, Susana was named a Latina of Influence by Hispanic Lifestyle Magazine and in 2018, received the Red Shoe Movement Leader Award in NYC.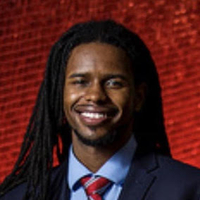 Michael Anderson is CEO / Founder, MPAC Holdings LLC. He created MPAC, a FinTech Market-Network in order to democratize access to business development for the world's most exceptional Movements, Ventures, and People, including social impact ventures/non-profits and diverse entrepreneurs. Previously, he worked in Investment Banking & Asset Management with firms including Credit Suisse, Morgan Stanley, and Merrill Lynch. He is a distinguished Harvard College Alum, and has been awarded Harvard Hero of the Year for leadership development as an Hip-Hop Artist, Author, Filmmaker, and Activist. In 2018, he released Millions In My 20s Album, Tour, and global empowerment movement. He is a Founder of Global Black Student Orientation and Jerseygrown Foundation, as well as a Board Member of National Alliance On Mental Illness NYC, Newark Yoga Movement, Harvard Alumni FEAST, and has served NAACP, Atlanta Yoga Movement, AIME and other Corporations, Governments, Universities, and Sports Teams focused on expanding their respective innovation pipeline. He remains passionate about creating inclusive and diverse community generational wealth through Venture Capital, Private Equity, and Real Estate Investing & Advising.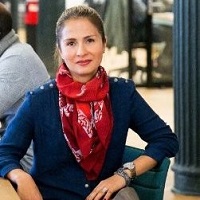 Diana Franco is Director of WE NYC - Women Entrepreneurs of New York City - housed under the NYC Department of Small Business Services, WE NYC is the official initiative of the City of New York to support and empower women entrepreneurs. Diana has been founding team-member of 3 tech start-ups with successful exits, the founder of an agency focused on helping foreign entrepreneurs launch their products in the U.S., and co-founder of corewoman.org a foundation aiming to empower women professionally and economically. Having faced and overcome every challenge an entrepreneur could face, working for WE NYC is a natural extension of her work and passion. Make NYC the first investor in your crowdfunding campaign with WE Fund Crowd.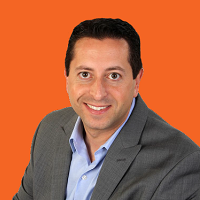 Brian Fried is a Serial Inventor with many of his inventions reaching mass retail, As Seen On TV, home shopping channels, catalogs and online retailers through licensing and manufacturing. He is the author of "Inventing Secrets Revealed" and "You & Your Big Ideas", has been featured in the media including; New York Times, Inc. Magazine, Newsday, Inventors Digest, CBS News, Food Network and WPIX11. Brian hosts Got Invention Radio, interviewing high profile guests including, the U.S. Patent & Trademark Office and Lori Greiner from ABC's Shark Tank and over 150 interviews. He founded and continues as President of inventor clubs on Long Island representing Nassau and Suffolk counties. Fried was recently appointed as the Executive Director of the United Inventors Association of America.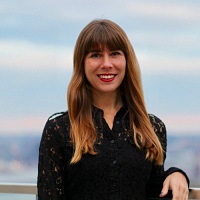 Florencia Giordano is Program Manager of WE NYC, an initiative of the NYC Department of Small Business Services that is dedicated to helping women start and grow their businesses. She is a Master's degree graduate of Columbia University's School of International and Public Affairs.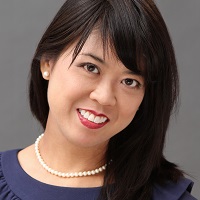 Felicia Lin is a Social Media Strategist Consultant and author, who writes and speaks frequently about social media through her website and the events she organizes and hosts. Her website, www.felicialin.com offers social media advice online. She frequently consults on the topics of social media and crowdfunding strategy. She raised over $15,000 through crowdfunding for her current book project, the memoir of Su Beng, a Taiwanese revolutionary, activist and historian.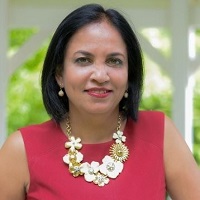 Nita Sanger is CEO, Idea Innovate Consulting, a boutique strategy consulting firm focused on accelerating growth of Professional, Financial and Legal Services businesses. Nita brings over 25 years of experience in strategy consulting and execution focused on innovating, transforming and growing various global businesses. She brings domain expertise in the application of various technologies to transform the business, i.e. Artificial Intelligence / Cognitive, Internet of Things, Blockchain, Crowd sourcing, Crowd funding, Analytics, etc. Nita received her MBA from Columbia Business School and had lived and worked in multiple countries.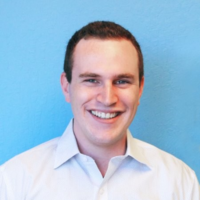 Jason Frankel is a Sales Consultant at TriNet. He is a sales advisor to early and growth stage tech companies. Drawing on his experience from Cleanshelf, BetterWorks, Voray, and TriNet, Jason helps early stage companies develop specific & measurable plans to execute on their sales goals. Jason also works with CEOs, CFOs, and founders of early and mid-stage businesses to implement a compliance, admin, and HR infrastructure for scale. The result is not only an improved benefits program and experience for employees, but cost & time savings for the leadership team to focus on strategy and business development.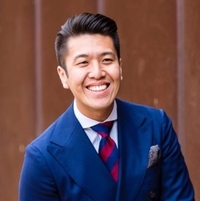 Bill Kwok is Co-Founder of Einnovations. He spent over 12 years in wealth management and marketing. His experience as a Private Banker in sports and entertainment lead him to New York, where he co-produced Mondo.NYC - a music discovery and blockchain festival. This gave rise to his co-founded company, Ei, a music agency dedicated to educating and training musicians in emerging technologies, such as blockchain. His goal is to be at the forefront of evolving the music industry to a place where the musician is given back the creative control, distribution and reward for their passion and talents.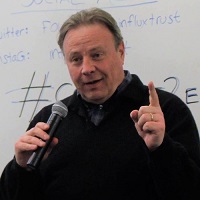 Tom Capone is Chairman / CEO of NYDLA.org, the New York Distance Learning Association. NYDLA services 46% of the $1.3T education market for technology-based learning systems (TBLS). No matter what labels we use, the NYDLA aims to be the premier remote work, distance/digital learning and collaboration association in the United States and beyond. Whether it is via satellite, video conferencing, online, offline or other means of distribution, the NYDLA will provide the latest information about technology development, collaboration, design and application in our anytime, anywhere global collaboration world.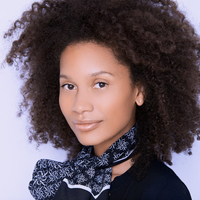 Kahshanna Evans is Director of Public Relations at Kissing Lions PR. Fueled by years in fashion, film+television, and the entertainment industry followed by immersive wellness studies, Kahshanna Evans launched Kissing Lions Public Relations, a boutique PR, media, and content production hub headquartered in NYC. Engaging early on as on-camera talent with top brands in fashion and entertainment to include HBO, BET, ABC, NBC, VH-1, Elle Magazine, Glamour Magazine, and Essence Magazine sparked her interests in content production. Kahshanna has been a contributor for the Huffington Post blog and was a senior writer for Industry Rules Magazine for a short stint. As seen in the New York Times, Mashable, and The Network Journal.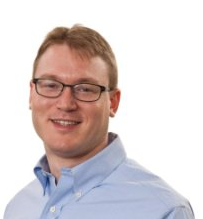 Garrett Lang is Founder / President of PlateRate. He began his career as a developer in the 90's. He has a computer science degree from Cornell University, and spent about 11 years in Financial services Companies advancing his career as a Product Manager, including General Electric, Citigroup, and Oppenheimer Funds. He has spent 6 years in ad tech / marketing tech, where he worked for a number of startups, including one acquired by Nielsen where Garrett helped create The Nielsen Marketing Cloud. His company, PlateRate, is in the process of launching a product which will allow you to earn up to a 60% credit in free food to try the best menu items at our partner restaurants. Please go to www.platerate.com/unique to find out why you will want to use PlateRate!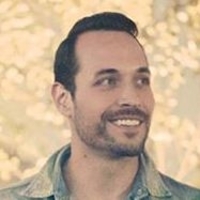 George Carney is Founder, Poor Man's Kitchen, which spawned from his love of craft cocktails and the creative process that goes into developing them. A bartender by trade, he often found himself purchasing similar products to create and develop artisanal cocktails at work. After growing tired of getting a small ROI in terms of both quantity and quality, George began creating his own syrups in his Brooklyn apartment. A following soon developed and a bottle of the pumpkin spice syrup made its way onto the Bravo t.v. show Watch What Happens Live with Andy Cohen. George decided to personalize his product by incorporating elements from his family's traditions and history. 'Poor Man' stems from a translation of his mother's maiden name, Poveromo, and all of the photos on the label are of his family, mainly grandparents, growing up in the Bronx. The project pays homage to George's past while looking towards the future.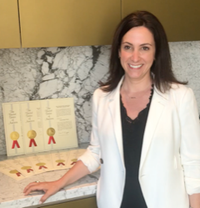 Stacey Blume is Founder of Noble Titan. She is an experienced fashion entrepreneur and inventor with a proven track record of developing innovative designs from inception to mass market adoption through licensing. Stacey has moved on to create ElastaFuse Technology (EFT). EFT is an ingredient brand (think Gortex or Velcro) that has 9 granted patents. The patents are being licensed for use in multiple categories including activewear, underwear, and accessories with sweatband elastic. The innovative trim of EFT combines the soft and absorbing properties of a sweatband with the functionality of elastic to create a revolutionary band that captures sweat, prevents chafing, and maximizes comfort. Noble Titan is a DTC brand patent powered by EFT. Noble Titan has been wear tested by fitness professionals who are part of a brand ambassador program.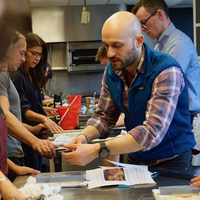 David Olkovetsky is the founder of Artisan Revere, a company that marries modern materials and old world craftsmanship. In March 2019, he announced a Kickstarter campaign with the goal of manufacturing the finest production knives in the world, right here, in the USA. Artisan Revere utilizes a steel that numerous metallurgists and knife makers believe is the best steel ever made for kitchen knives, Elmax 3rd Generation Powder Steel. David is passionate about finding inefficiencies and fixing them, solving complex problems, and eliminating pain points. He loves to ride his bike, run, lift weights, and "read" Audible books. In a past life, he was a metals and mining investor for CQS (an $18Bn hedge fund) and Jefferies (an investment bank). He is a Chartered Financial Analyst (CFA) Charterholder, part-time Angel Investor, and an Accredited Investor. He was also a member of a two-person Institutional Investor Ranked Research Team from 2010-2013. His team won first place in 2013. David earned his Bachelor of Science in Finance from NYU's Stern School of Business in 2009.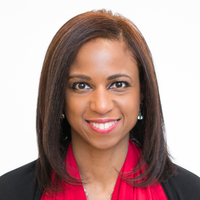 Coach Colette Ellis is Principal Owner and Founder of InStep Consulting and an advocate for your wellbeing. She has traveled the globe facilitating interactive seminars on employee wellness, leadership development, and team building. Most recently, she founded Start Within Coaching to help women find their true sense of worth and learn the best practices for a healthy balanced life. Her book, Focus on Your Vision, helps readers clarify priorities and optimize their work-life equilibrium. As host of the Start Within Podcast, and co-host for Brooklyn Savvy TV, she facilitates substantive conversations about women's health and wellbeing. Her tips and advice also have appeared in Thrive Global, Real Simple, and Daily Burn.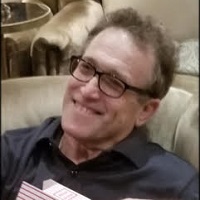 Alan Brody is the "Dean" of Digital Startups and founder of Startupalooza, the pitching forum and Capital Raising Workshop in 8 cities. He is author of Are You Fundable? the book that helps Entrepreneurs understand the Investor mindset and get them to write a check. Brody is CEO of Convean, the business strategy and event company that produces Angel Week, Cannavest and Blockchain Breakthroughs, the leading roadshow for Blockchain and Cryptocurrency Startups. He created the Marcom Awards, the first awards program for online advertising & marketing (now ADWEEK's Icon Awards). Brody is one of the leading personalities in a new Startup series on the worldwide ZeeTV network entitled, Break Through The Crowd.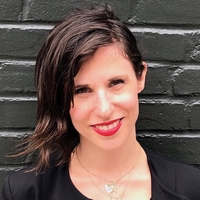 Lindsey B Lopez is the owner and founder of Compliance Organized LLC. Lindsey has spent over 20 years in luxury retail - spending a majority of her time in General Management and store operations. It was in this setting that she experience the need to reserve wall space, and stay in OSHA compliance. She realized the unglamorous need to keep compliance posters accessible and organized in a small spaces.
Other Featured Creators, Partners and Participants include: