For Creators By Creators NYC 2019 | From Crowdfunding to Global Launching
Description
Not Just a Networking Event
There is no shortage of entrepreneurial events in NYC. Here's how FCBC is different:
Over 100 of the most successful crowdfunded companies and experts from New York City, surrounding areas and other regions will meet, exhibit, seek funding and resources, and engage with the FCBC community--creators, retailers, manufacturing, legal and investment companies--to learn what they can do after crowdfunding to scale fast.

Funding will be held during the event--in which anyone has an option to preview, experience, and invest in the products presented / showcased.

5 creators will have an opportunity to do a full pitch to the crowd and seek advice, critiques, or funding.

Space will be provided to showcase creators' products.

Find distribution channels that can help you build an international presence in 3 months.
Our mission and events are designed to help creators because, just like you, we are creators ourselves, too.
The first stop on our FCBC National Tour was Boston. We then promoted creators in St. Louis and during the Consumer Electronics Show (CES) in Las Vegas. This event will draw a curated group of creators and innovators, business leaders and investors from around the world.
We help raise the next generation of innovators to keep US entrepreneurship competitive globally. WTP is proud to support KIPP schools and host FCBC Junior events to inspire creator spirit in the American youth.
---
What is FCBC?
We The People's mission is to help local creators who were successful in crowdfunding launch globally through the FCBC community. To date, we have brought more than 200 brands and more than a thousand products to the public via our brick-and-mortar stores in multiple countries and online.
Past FCBC exhibitors Akeem Shannon, Flipstik CEO, and Hanson Grant, Think Board CEO, sold 1,000 units in one month and broadened their reach to Asia, respectively.
Founded for creators by creators Ryan Sim, Joel Liew, Nison Chan, and CEO Jay Kang, the company provides education, e-commerce, and brick-and-mortar retail space for entrepreneurs. WTP is quickly becoming the hub of innovation in Asia. With its goal to bring together the global creator community, WTP is expanding internationally to Spain, India, Australia, Malaysia, Indonesia, and more.
Want to learn more about us?
Follow us on Instagram, Twitter, Facebook, LinkedIn or visit wtpstoreusa.com
---
Panel Topics
Panel 1
Ensuring Success After Crowdfunding
Common Failures of Successful Crowdfunders
Lessons Learned from Building a Product from Scratch
Transitioning from Crowdfunding to Startup Growth
Crowdsourcing and Giving Back to the Community
Panel 2
Nuts and Bolts: Choosing and Working With a Manufacturer
Media Agency Secrets on Marketing Events and Utilizing Media
Funding Your Growth: Institutional and Crowdfunded
Registering and Protecting Your Intellectual Property
Global Expansion and Funding Within Your Reach
---
Agenda
3:00-4:00 p.m. Registration + Networking / Product & Partner Showcase + Funding / Experience Zone
4:00-6:00 p.m. Featured Speakers / Moderated Panel Discussion with Crowdfunding Creators
6:00-7:00 p.m. Dinner + Networking
7:00-8:00 p.m. Featured Speakers / Moderated Panel Discussion with Industry Experts
8:00-9:00 p.m. Audience Pitch Sessions + Funding
---
Moderators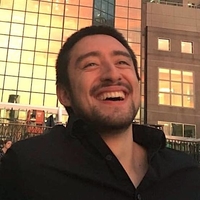 Salvador Briggman - Founder, CrowdCrux

Salvador Briggman founded the popular blog, CrowdCrux, which has been cited by The New York Times, The Wall Street Journal, Forbes, CNN, and more. He helps entrepreneurs raise money on crowdfunding platforms like Kickstarter and Indiegogo. He has written the highly popular book, the Kickstarter Launch Formula. Last year, he helped over 700,000 individuals raise money from the crowd through his blog, podcast, YouTube channel, forum, online courses, and books.
Additional Moderator TBA
---
Industry Experts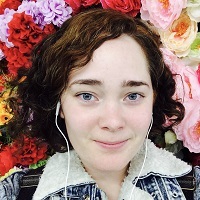 Clarissa Redwine - Design & Technology Outreach Lead, Kickstarter

Clarissa travels up and down the West Coast in search of innovators, creators, and makers who can leverage the powerful community and storytelling tool of Kickstarter to bring creative projects to life. Before joining Kickstarter, Clarissa co-founded a nonprofit with the core mission of fostering the North Texas startup community and worked with 10 promising robotics startups as the Program Manager of the Qualcomm Accelerator, powered by Techstars.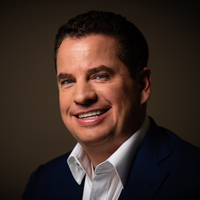 Matt Higgins - Co-Founder & CEO of RSE Ventures, Guest Shark on Shark Tank, Vice Chairman of the Miami Dolphins

Matt Higgins is an entrepreneur, investor, and operator. In 2012, alongside co-founder Stephen Ross, he launched RSE Ventures, a private investment firm that focuses on companies across sports and entertainment, food and lifestyle, media and marketing, and technology.

At RSE, Higgins has co-founded several successful enterprises, including the International Champions Cup — a global pre-season soccer tournament that attracts millions of viewers. Under Higgins' leadership, RSE has successfully incubated businesses such as restaurant technology platform Resy, and in 2018, RSE acquired cybersecurity company SkOUT Secure Intelligence. Higgins was the first customer of Gary Vaynerchuk's digital agency VaynerMedia, and he led the first-round investment in the Drone Racing League, which has since become a leading sports and media company.

In recent years, Higgins identified scalable restaurant concepts as a natural extension of RSE's portfolio, starting with David Chang's Momofuku. RSE's family of restaurants has grown to include Milk Bar, Fuku, Bluestone Lane and &pizza. Alongside Ross, Higgins helps each concept tap into RSE's connections in real estate, business development, and marketing.

Higgins is a board member for Autism Speaks, VaynerMedia, Momofuku, Milk Bar, Bluestone Lane, Resy and &pizza.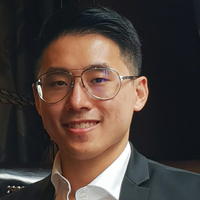 Melvin Poh - Co-Founder of Asian Entrepreneur, Portfolio Manager of Cavendish Ventures
Melvin is notably a Co-Founder of The Asian Entrepreneur, the notable international business media publication and publishing house that aims to facilitate knowledge exchange and great insights on Asian entrepreneurship through educational coverage of entrepreneurial developments in the region. To date, The Asian Entrepreneur reaches 20 countries with its readership base and has an aggregate network of 600 writers from authoritative backgrounds. His organisation has also actively worked with various governments around the Southeast Asian region on facilitating the growth of the startup ecosystem through education, community building and various initiatives. Melvin's involvement with The Asian Entrepreneur over the past 7 years has given him great insights into startup development in Asia as well as the unique challenges of startup financing for global businesses planning to tap into Asia. Melvin Poh is also a portfolio manager at the Asian focused subsidiary of Cavendish Ventures, an impact investment company that seeks out venture capital opportunity in Asia. Previously, he served as a partner at Gray Square Capital in the United Kingdom and was also a portfolio advisor at The Artemis Fund. He plans to provide the Asian perspective at the upcoming FCBC event.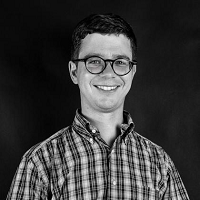 Arthur Limpens - Co-Founder, allocacoc
Arthur Limpens created allocacoc right after graduating from the Delft University of Technology. Currently, he focuses on ensuring that design remains at allocacoc's core. He was instrumental in setting up the DesignNest program and loves to share his experience in design as well as entrepreneurship with other designers worldwide.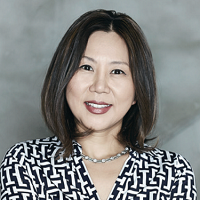 Suzy Im - VP of TribalVision Worldwide, Founder of TribalVision Academy & BioTribalVision, Adjunct Professor of Marketing Communications at Emerson College
A widely-known name in business development and global marketing (Fortune Magazine Interview), Suzy has acted as a virtual CMO for over 20 years, advising C-level technology and healthcare industry leaders and executives at Fortune 500 and high-growth companies on US and global market growth. Through her roles as a consultant, hands-on practitioner, and professor, she seeks to advance the next generation of leaders and crowdfunded entrepreneurs as well as lead established companies through strategic transformations. Suzy is frequently invited as a keynote speaker and presenter at global events like the Annual Digital Marketing Forum, Annual B2B Marketing Forum, MK Media's Worldwide Leadership Conferences and leading global technology companies like Oracle, Samsung, and LG. Suzy is also a published author of two books on marketing and leadership communication, and her work has been recognized in many business publications.
Additional Speakers TBA
---


Crowdfunding Creators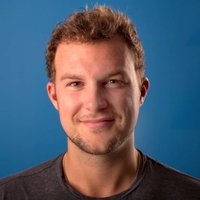 John Fiorentino - Creator & Co-Founder, Gravity Blanket and Moon Pod
John Fiorentino is the creator and co-founder of Gravity Blanket and Moon Pod. His campaigns on Kickstarter have raised over $6MM dollars collectively, and both products have gone on to become sustainable businesses.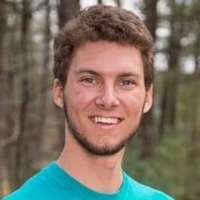 Hanson Grant, Founder & CEO, Think Board
As a serial entrepreneur, Hanson most recently built his company, Think Board, which started out on his dorm room wall as a "stick-on whiteboard" to write down business ideas easily. His successes have allowed him to be recognized by EO as one of the Top 25 Student Entrepreneurs in the US (2016) and by BETA Boston as one of Boston's Top 25 Innovators Under 25 (2015). A recent graduate of Babson College, Hanson is also an avid traveler.
Think Board has been named the Top Collegiate Consumer Brand in the US (2016), the winner of Babson's B.E.T.A Challenge (2015), and a finalist in MassChallenge (2015). With just 2 full-time people, Think Board has continuously seen over 100% annual growth since inception. Think Board creates dry erase films that turn any surface into a whiteboard.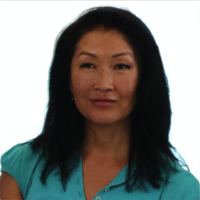 Alice Min Soo Chun - Founder, Inventor, & CEO, Solight Design
Alice has been a Professor in Architecture and Materials Technology at Columbia University, University of Pennsylvania, Parsons School of Design, and Lecturer at Yale, MIT, and Harvard. Former Director of the Materials Resource Lab at the New School. She is the Patent holder for Solar Light Assembly and Inflatable Solar Light. When the Haiti earthquake happened, she turned her studio at Columbia University into an innovation studio to develop solutions to help Haiti, resulting in SolarPuff ™. She has built award-winning community outreach projects; been published in the New York Times, Architectural Record, Dwell, and the Journal of Architectural Education. Her book, GROUND RULES in Humanitarian Design, Wiley Press 2015, is an anthology for design principles and strategies for long term sustainability.
Jacob Durham - Co-Founder, NOMATIC

Jacob Durham is the owner and co-founder of NOMATIC a crowdfunding based company that creates the most functional gear ever to inspire confidence for life on the move. The company was started in 2014 and has become one of the largest product-based crowdfunding companies. Jacob's passion lies in developing incredible products, building a brand, and cultivating a team that people are excited to be a part of. Prior to starting NOMATIC Jacob had 8 years' experience sourcing product overseas. He also spent one year in public accounting after earning his Master's in Accountancy from BYU and licensing as a CPA.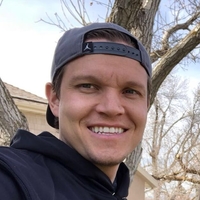 Jon Richards - Co-Founder, NOMATIC
Jon Richards is passionate about entrepreneurship and crowdfunding. Currently he is the owner and co-founder of NOMATIC, a brand he founded 4 years ago with his cousin Jacob that has successfully launched 7 crowdfunding campaigns raising over $8MM total. His passion is telling his brand story through digital marketing. In 2016 he started a digital marketing agency that helped clients with crowdfunding and beyond. Jon has been featured in Forbes 30 under 30 for his success at NOMATIC. He loves spending time with his family and taking on life's adventures.
Additional Speakers TBA
---
Partners & Sponsors


---
Creators Showcase
---
Local and global creators share their inventions through We The People FCBC and pop-up events.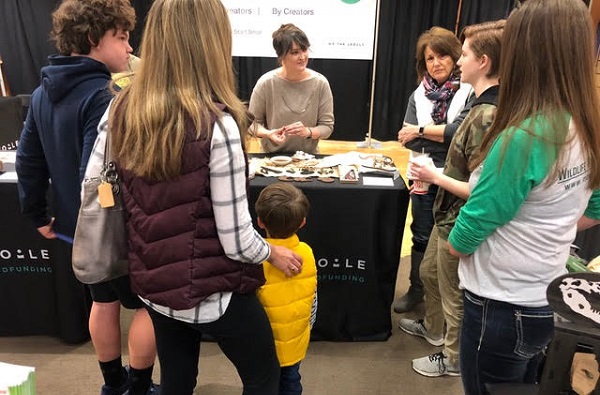 ---
---
Check out some recent We The People press coverage:
Media partners and sponsors are also invited to FCBC events. Please reach out to Mark Xu at mark@wtpstore.us or (401) 244-5250

---
Non-Profit Partners

In the spirit of giving back, we partner with local and global non-profits to strengthen community-wide initiatives that make a positive difference.

---
Local Partners
Local partners represent groups and individuals who support the mission of We The People who will be participating at our April event in New York.
---
Invited Universities and Schools
---
Meet the Hosts
Ryan Sim - Co-Creator, Kisetsu and Co-Founder, We The People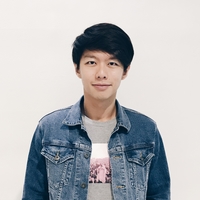 Nison Chan - Co-Creator, Talking Toes and Co-Founder, We The People
To secure your spot, claim your ticket today. We look forward to meeting you at the event!
---
Interested in partnering with We The People for this event or future initiatives? Please reach out to Mark Xu at mark@wtpstore.us or (401) 244-5250