Description
We The People was founded with the vision to create a hub for creators to have access to the resources needed to support their ideas and find success in local and international markets. Our "For Creators, By Creators" (FCBC) mission means that unlike other retailers, we seek to partner with you to provide you with training, a network of potential local and international backers, and a global creator community to support you in addition to providing you with an immediate retail channel for your creations. Learn more about us at wtpstoreusa.com. Everything we do is designed to support our creator community because, just like you, we are creators ourselves, too. Our 2018 FCBC National Tour events were held in Boston on October 25 and in St. Louis on December 12. We will plan future events in New York, Chicago, and other cities around the country.
We're excited to kick off our global initiatives in the New Year with our CES 2019 FCBC Crowdfunding Event on January 7, 2019 in Las Vegas! Below are key event details.
When: 1:30 p.m. to 4:30 p.m., Date: Tuesday, January 7, 2019
Where: Residence Inn by Marriott Las Vegas Convention Center, 3225 Paradise Road Las Vegas, Nevada 89109 - Reno Room, 2nd Level
What: An event for current and aspiring creators and innovators to meet other creators and business leaders. Make new contacts, share ideas and inspiration, and hear from leading marketing and business development experts about how to find success in a global marketplace.
Event Agenda:
1:30-2:00 p.m. Meet + Greet

2:00-2:45 p.m. Ryan Sim / Crowdfunding Tech and Innovation: Forming Partnerships and Building a Global Brand
3:00-3:45 p.m. Suzy Im / Global Marketing after Crowdfunding: Cases and Strategies

3:45-4:30 p.m. Wrap-up + Network /

Announcements
---
Speakers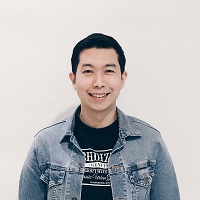 Ryan Sim, co-creator of Kisetsu and Co-Founder of We The People (Managing Director / Head of Marketing and New Business Development) - Featured on ABC Action News
Ryan co-founded We The People (WTP) with Nison Chan, Joel Liew, and Jay Kang in 2016 and functions as the Managing Director of Marketing and Business Development. In his role, Ryan manages and leads marketing strategies, messaging, and tactics for WTP. He is also the Co-Founder of Kisetsu, a maker of slim, stylish RFID-protected leather wallets, along with his childhood best friend Joel.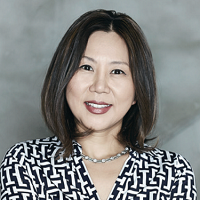 Suzy Im, Vice President, TribalVision Worldwide and Head of TribalVision Academy / Adjunct Professor, Marketing Communications, Emerson College - Fortune Magazine Interview
A widely-known name in global marketing & business development, Suzy joined TribalVision in 2013. Both as a global business development consultant and hands-on marketing practitioner, she has played a transformative role in helping generate powerful global business operations for worldwide clients such as Siemens, GE, Samsung, Sony, Teradyne, Gateway, Konica, and leading biotech/healthcare companies. Often assuming the role of a virtual CMO, Suzy has amassed a portfolio of key successes for a wide variety of technology enterprises. Overall, Suzy works with technology companies and life science/healthcare organizations to engage audiences, drive market needs/sales, and meet various goals for the clients. In the technology and B2B arena, Suzy works with leading technology industry analysts to help vendors build positive references, influence the influencers to penetrate the global market, and create strong sales/demands.

Suzy and her work have been recognized in Fortune Magazine, Digital Times, and e-Times, and she has presented numerous keynote addresses, executed executive training sessions, and spearheaded conference marketing, business development, and leadership communications efforts at worldwide organizations and events. She is also a published author of two books on marketing and leadership.
---
FCBC Las Vegas - CES 2019 - Featured Participants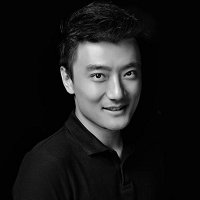 Yixia Jiang - Co-Founder, allocacoc
Yixia Jiang co-created allocacoc and focuses on the development of products, from the initial sketches to its final assembly. A true engineer, Yixia started pulling things apart from the age of 5. He studied Industrial Product Design at the Delft University of Technology.
Through partnership with We The People, allocacoc helps creators identify trusted global manufacturing companies and distribution channels to manage product development logistics and to launch their products in retail stores worldwide. Allocacoc focuses on the bottlenecks creators face when designing a product and how, through their own experience as designers, they can assist creators with getting their product market-ready.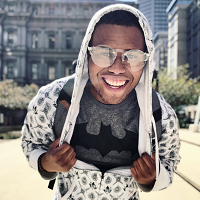 Akeem Shannon - Founder, flipstik
Flipstik is a St. Louis Based startup that lets you stick or mount your phone to nearly any flat surface. Flipstik, a top-selling product through the We The People stores and e-commerce site, was created by Akeem Shannon, a St. Louis Native. Flipstik's trademarked 'Synthetic Setae' adhesive is reusable thousands of times and when it gets dirty, can be cleaned with just water. The patented flipstik design also allows it to double as a kickstand for even more functionality. After running a successful Kickstarter campaign, Flipstik has been featured on KMOX, Fox 2 News, St. Louis Public Radio (NPR), St. Louis Post Dispatch and other media outlets.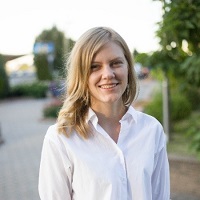 Alyona Tkachenko - Co-founder and CEO, Nommi
Alyona has extensive work experience in Kazakshtani corporations and abroad. She is also an active promoter of STEM study in Kazakhstan. Her company Nommi is a Kazakhstani tech-project focused on foreign markets. Their routers for travelers have successfully raised $132,000 on the Indiegogo crowdfunding site.
Nommi (registered under PowerWiFi, Inc) is a global personal internet hub which allows you to stay seamlessly connected both abroad and at home and doesn't look boring. It's a handy hardware device one can carry, covering more than 150 countries, with unique wi-fi offloading algorithm and free access to our global wi-fi database, it's working on a virtual sim-card technology. 33% of clients are from the United States and 20% from Southeast Asia, with corporate agreements signed with companies including PriceWaterhouseCoopers and Mars.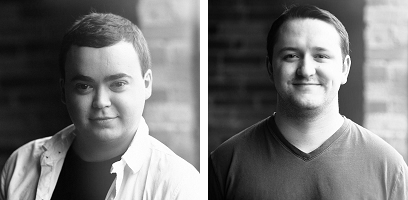 Chris Wentz and Tom Emelko - Chief Executive Officer and Chief Technology Officer, Everykey
Chris Wentz founded an advertising network in middle school that grew into one of the largest advertising networks in the gaming category. He then made $100k+ in college selling iPads to countries that didn't have the device as early as the US. Chris then started a Roomba modification business that was so popular that Roomba implemented the improvements into their next product line. While finishing his BS in Computer Science at Case Western Reserve University, Chris invested the money he made from his previous business ventures into Everykey to help the company get off the ground.
Tom Emelko has been coding since elementary school and has created several applications for Bitcoin and other high-security applications. Tom leads Everykey's software development and ensures that the Everykey security architecture is of the highest standard. Thanks to Tom's efforts, Everykey has passed two third-party security audits with the best score possible. These glowing reviews rank Everykey in the top ~5% of all companies, including Fortune 500 Companies.
Everykey is a Bluetooth device that replaces your keys and passwords. Using military grade security, Everykey unlocks your phone, laptop, tablet, house door, car door, and other access-controlled devices when you are nearby, then locks them back down when you walk away. Everykey also generates secure passwords for your website accounts, then automatically logs you in when you visit a website. If you lose your Everykey, you can remotely freeze it, so no one else can use it.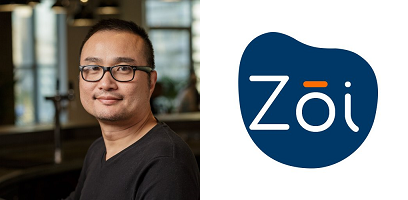 Nick Yap is founder of Zoi and several other successful startups (Travis the Translator, ROCKI, Volareo, BLKCHN Records, Bentokai). A visionaire and a hyper-thinker with a true entrepreneurial spirit and over 25 years experience in cutting edge software and product development worldwide. Nick has launched products with over 3 million dollars raised from crowdfunding over the past 5 years. He is serious about new ventures and their potential to create radical change.
Zoi is a software innovation company based in Rotterdam, The Netherlands. The team behind Zoi is a group of dedicated international professionals aiming to solve with smart business solutions expensive problems surrounding meetings where more than one language is spoken.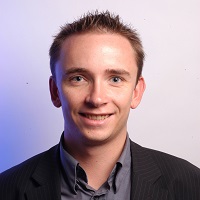 Stuart Wilson - Editor, Channel EMEA
Stuart Wilson has covered channels and routes-to-market for 20-plus years across the EMEA region (and globally) in various editorial roles. Prior to the launch of Channel EMEA, Stuart was Group Editor at ITP in Dubai. Stuart now works out of London with a specific focus on the evolution of distribution, retail, e-tail and marketplace models in the consumer tech, CE and IT product categories across EMEA and beyond.
Channel EMEA (www.channelemea.com) is a content portal covering routes-to-market and channel business models related to the supply of technology and consumer electronics products. Channel EMEA was established in 2008 and is part of Infopro Digital (www.infopro-digital.com), a leading global player in business-to-business information media.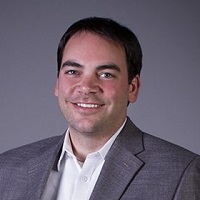 Roy Morejon - President, Enventys Partners
Roy Morejon is the President and Co-Founder of Enventys Partners, a vertically-integrated product development, crowdfunding and digital marketing agency. The award-winning turn-key firm combines product development and marketing services, helping entrepreneurs and enterprise companies bring innovative products and ideas to market quickly. A serial entrepreneur and thought leader in online marketing for more than 25 years, Morejon consulted for AOL and Microsoft in his teens and now provides startups with a one-stop solution for all of their go-to-market product launch needs.
Frequently featured on CNN, Entrepreneur, Forbes, Huffington Post, and Fast Company, he has built a team of marketing experts in every discipline, including PR, social media, PPC, SEO and lead generation, so that he can position every client for success, no matter the challenge. His agency has achieved impressive triple-digit YoY growth since 2011, rapidly becoming a global agency serving clients all over the world. Having helped hundreds of entrepreneurs raise more than $150 million dollars using crowdfunding while advising dozens of global startups on their digital marketing growth strategies.
Enventys Partners is the world's leading product launch agency; put simply, we're the only agency to design, develop, crowdfund and sell consumer products online. We've developed, prototyped, launched and marketed more than 1,045 products, and we're credited with 700+ patent applications. We've raised more than $150M dollars on Kickstarter and Indiegogo, and we have a 93% success rate when we work with crowdfunding campaigns prior to launch. We've had 35 million-dollar crowdfunding campaigns, and 16 of our clients have made appearances on Shark Tank. We've also launched 450 new businesses through product development and digital marketing and been a part of more than 700 crowdfunding campaigns. Our clients projects can be found in major retailers worldwide, including Bed Bath & Beyond, Amazon, Walmart, REI, Brookstone, Target, Lowes, Home Depot, Best Buy and more.
Whether you want to create, launch or market a product, we do it all. If you have an idea for a new product or an improvement to an existing product, our product development team is your best bet. If you need to pinpoint your target audience and make sure there is an interest in your product before you invest more dollars into your dream, our crowdfunding team has you covered. If you need to sell more products online, our ecommerce experts have your back, with massive amounts of data, proven ecommerce strategies and the ability to advertise to early adopters in a wide range of industries. Whether you're trying to create a new product, bring it to market or reinvigorate your sales, there is no better or more obvious choice than Enventys Partners.
---
About FCBC
The "For Creators, By Creators" (FCBC) national tour started in Boston on October 25, 2018 and traveled to St. Louis on December 12, 2018. The FCBC tour, hosted by We The People, is designed to show entrepreneurs how to tap into capital in their communities, understand manufacturing and distribution options, avoid failures and plan for long-term sustainability with international retail. The events provide access to successful businesses that have leveraged crowdfunding to launch their products as well as resources for innovators to expand into new markets, building upon partnerships with universities, government agencies, investors, and other creators. The CES Crowdfunding Event will be the first FCBC national tour stop in 2019.
---
About WTP
Established in 2016, We The People (WTP) is the world's only multichannel crowdfunding retail chain and community. Since its inception, WTP has gone from 14 brands to more than 160 brands with multiple product lines. WTP has five brick-and-mortar stores in Singapore, an online store available worldwide at wtpstore.co, and is expanding its reach with new stores in 2018-2019. Its first U.S.-based pop-up store opened in St. Louis, MO in November 2018. With the goal of bringing together the global creator community, WTP continues to expand internationally in the United States, Australia, Malaysia, and Indonesia.
Founded for creators by creators Ryan Sim, Joel Liew, Nison Chan, and CEO Jay Kang, the company achieved an 800 percent growth in revenue by the end of 2017. Providing education, e-commerce, and brick-and-mortar retail space for entrepreneurs, WTP is quickly becoming the hub of innovation in Asia and around the world.
---
About TribalVision

Headquartered in Boston, TribalVision is an outsourced marketing firm specializing in marketing strategy, building powerful marketing processes in place, strengthening internal marketing teams through training, or serving as an extension of your marketing team to add value to your company. TribalVision Academy is led by Suzy Im, a widely-known name in global marketing who has been featured in publications such as Fortune Magazine and has authored several marketing and leadership columns and books. Suzy also leads TribalVision Worldwide operations, with offices in Asia. For more information, please visit www.tribalvision.com.
---
Experience We The People
Local creators share their inventions at the We The People pop-up event in 2018.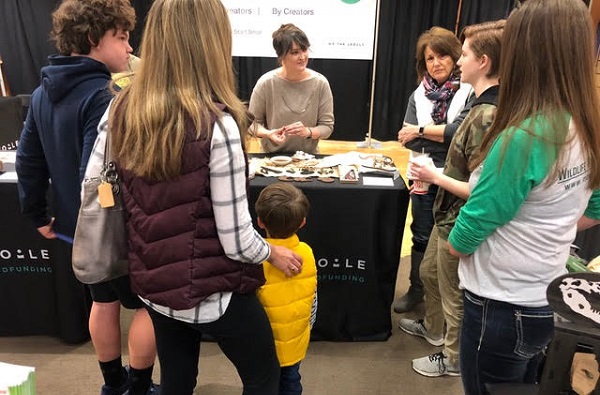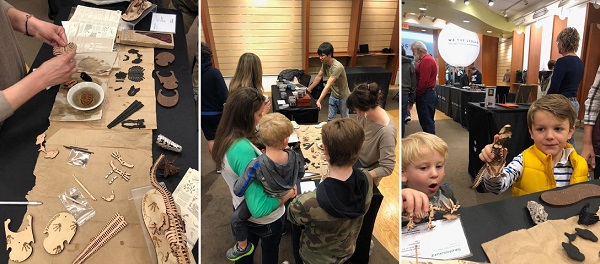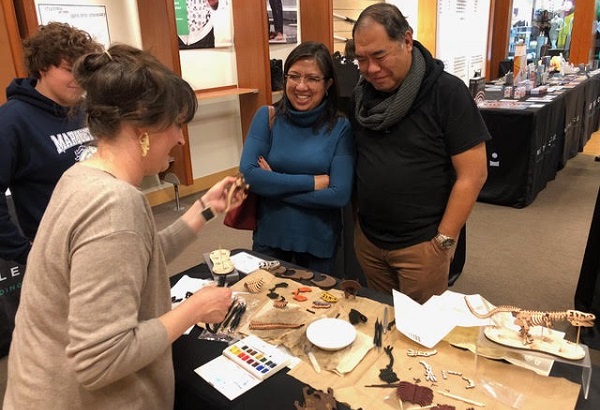 At We The People stores, you'll find crowdfunded inventions such as 3Doodler, Rocketbook, and Thinkboard.
You'll be able to touch, feel, and try out brand new innovative products that were built through crowdfunding campaigns. Featured brands in stores and online also include:
Ambi Climate, Acteon, Airdeck, Aubergine Pillow, Bobby Boldr, Code 10, Corso, Dax Wallets, Debtzilla, Dezzio, Earbeans, eScooter, Flipstik, Flyte, Heng Lamp, Hugabooboo, Keyboard Waffle Iron, Kisetsu, Levit 8, Lumin Aid, Luminoodle, Memo Box, Mogics, Nerdwax, Neuroplanner, Plain Supplies, Potato Pirates, PowerCube, Puni Puni Sushi, Quiver, Sight Saver, Skelosaurz, Talking Toes, Thought Bubbles, Tiny Polka Dot, Toilet Timer, Travellab, Wongamania, Yolk

To secure your spot, claim your ticket today. We look forward to meeting you at this invitation-only event at CES 2019!