Description
We The People was founded with the vision to create a hub for creators to have access to the resources needed to support their ideas and find success in local and international markets. Our "For Creators, By Creators" (FCBC) mission means that unlike other retailers, we seek to partner with you to provide you with training, a network of potential local and international backers, and a global creator community to support you in addition to providing you with an immediate retail channel for your creations. Learn more about us at wtpstoreusa.com. Everything we do is designed to support our creator community because, just like you, we are creators ourselves, too. Our first FCBC National Tour event was held in Boston on October, 25, 2018, and we will plan future events in New York, Chicago, and other cities around the country.
We're excited to kick off our activities in St. Louis with our Holiday-Themed FCBC Event on December 12, 2018! Below are key event details.
When: 5:30 p.m. to 9:00 p.m., Date: Wednesday, December 12, 2018 (before the official grand opening)
Where: West County Mall, Unit 1150, 42 West County Center Drive, Des Peres, MO 63131
What: An event for current and aspiring creators and innovators to meet creators in their area. Meet other creators / inventors, share ideas and inspiration, and also hear from local crowdfunded product creators and entrepreneurs about how they've found success.
Event Agenda:
5:30-6:00 p.m. Register + Network / Product & Partner Showcase
6:00-7:30 p.m. Featured Speakers / Moderated Panel
7:30-8:30 p.m. Roundtable Discussions / Audience Q&A
8:30-9:00 p.m. Wrap-up + Network / Product & Partner showcase
---
Event Moderator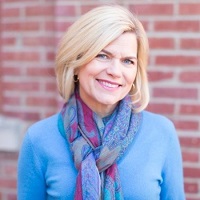 Kim Plank, most recently the Midwest Regional Director at Captains of Innovation

Kim Plank is well-known in the St. Louis innovation community as the Midwest Regional Director of the Captains of Innovation program and Venture Cafe Global Institute. Previously the General Manager of CIC St. Louis and Director with the St. Louis Regional Chamber, Kim Plank works with entrepreneurs, innovators, funders and service providers to help create a greater St. Louis. She envisions and leads corporate, non-profit and start-up companies to discover new technologies , partnerships and talent, with an entrepreneurial spirit and energy. Developing community-wide projects involving extensive connecting and fundraising, Kim is passionate about creating equity in entrepreneurship and education and empowering young people and single moms in the St. Louis Region.
---
Featured Speakers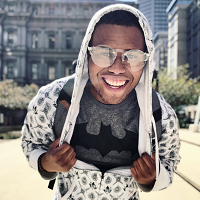 Akeem Shannon, Founder of flipstik
Flipstik is a St. Louis Based Startup that lets you stick or mount your phone to nearly any flat surface. Flipstik was created by Akeem Shannon, a St. Louis Native, and DeSmet Jesuit High School Graduate. Flipstik's trademarked 'Synthetic Setae' adhesive is reusable thousands of times and when it gets dirty, can be cleaned with just water. The patented flipstik design also allows it to double as a kickstand for even more functionality. After running a successful Kickstarter campaign, Flipstik was featured on KMOX, Fox 2 News and other local outlets.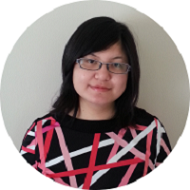 Caroline Fan, Chief Strategy Officer of Lux and Nyx
Caroline Fan leads strategy, media, and partnerships for Lux and Nyx, an up-and-coming luxury handbag line made for themodern professional woman (www.luxandnyx.com). She has led successful kickstarter campaigns selling to 6 countries and 16 states. Also a strategic consultant and social entrepreneur, Caroline has over a decade's worth of management experience in the public, private, and nonprofit sectors. Her skill set includes advocacy, fundraising, organizational strategy, communications and community outreach. Caroline has wide experience reaching out to multicultural markets, and has successfully rewritten and rebranded multiple initiatives. She has served as a speaker and trainer for numerous national conferences and advised lawmakers and candidates across the country. As Endorsements Chair for a national political action committee in the past five years, Caroline has achieved a win record of over 70%. Also, at the age of 19, she was published in a national women's anthology. Since then, she has authored several groundbreaking reports and her writing has been used by the Michigan Department of Civil Rights and at several universities. In 2007, she founded an award-winning blog that has received accolades from the Library of Congress. Caroline speaks Chinese and Spanish, and received her MPA through the National Urban Fellows program. She graduated from Williams College and was the Williams Asian American alumni chair for a decade. Caroline enjoys mentoring, pilates and connecting people.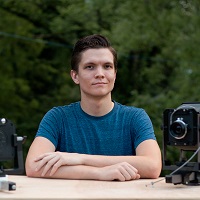 Drew Nikonowicz, Co-Founder of Standard Cameras
Drew Nikonowicz, winner of the Aperture prize and numerous other awards, has launched Standard Cameras to help photographers gain a deeper understanding of our visual world. He is in the process of delivering The Standard 4x5, a 3D-printed large-format camera to their Kickstarter backers. Drew was born in St. Louis and earned his BFA degree from the University of Missouri - Columbia. Drew is a photographer and tinkerer at heart, and he developed The Standard 4x5 over the past 4 years in his free time. He aims to improve arts education through Standard Cameras products and programming.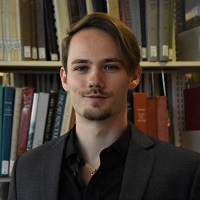 Henrik Hansen, Co-Creator of Nanobag & Nanopack
Tiptop Things Limited, the company behind the successfully crowdfunded Nanobag and Nanopack, is a group of friends working together to infuse everyday items with cutting edge technology. Our mission is to make quality products that you will love. In everything we do the environment is factored in, and we try to establish best practices in order to minimize negative impact. The company was founded by two friends, Ursus Negenborn and Rune Kippervik. They used to work in law and media, but felt that they were not contributing in the right direction with their old jobs. Around a year after the company founding, a third friend Henrik Hansen joined the team. With a background in business, he felt that he could help make a difference.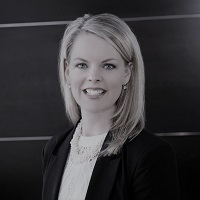 Meghan Winegrad, Founder of Generopolis
Meghan Winegrad is the founder of Generopolis (www.generopolis.com), an online marketplace where people can buy and sell goods and services to support charities they love. It's the only tech startup in the nation that turns people's talents and stuff into cash for charity, serving up a special sauce of "volunteerism meets fundraising." After a corporate career spent creating, renovating and scaling businesses for some of the world's largest companies, Meghan has delighted in this transition from corporate innovation specialist to full-fledged entrepreneur. She carries with her a multitude of lessons learned from her "intrapreneur" experiences across all of her workplaces, including Express Scripts, General Mills, Omnicom and Interpublic. A native St. Louisian, Duke Blue Devil, and MBA graduate of Washington University/Olin, Meghan spends her time outside of work traveling to and from ice rinks, baseball diamonds and other assorted sport courts with her husband and two boys.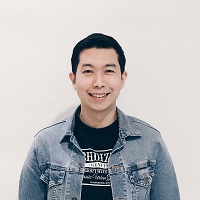 Ryan Sim, co-creator of Kisetsu and Co-Founder of We The People
Ryan co-founded We The People (WTP) with Nison Chan, Joel Liew, and Jay Kang in 2016 and functions as the Managing Director of Marketing and Business Development. In his role, Ryan manages and leads marketing strategies, messaging, and tactics for WTP. He is also the Co-Founder of Kisetsu, a maker of slim, stylish RFID-protected leather wallets, along with his childhood best friend Joel. More details about WTP and the company's history can be found at the bottom of this event page.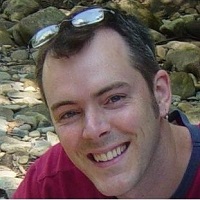 Scott Elliott, CEO of Jade Dragon Studios
An expert in global entertainment, games, and geek lifestyle companies, Scott Elliott is CEO of Jade Dragon Studies, a family-owned design company. Their first game, DragonStone Mine, was successfully funded on Kickstarter. His experience in marketing, live production, and game design started with The Upper Deck Company where he gained experience in mass retail and hobby distribution channels, maximizing revenue through sales incentive programs, strategic timing, and zany ideas. At Gen Con, his team produced a consumer entertainment event with turnstile attendance of more than 200,000 that brought $71M in tourism revenues to Indianapolis. Currently at TCGplayer.com, Scott supports retail businesses by providing online and in-store digital tools to improve and speed work flow, maximize margin and volume of sales for collectibles and games, across a global marketplace.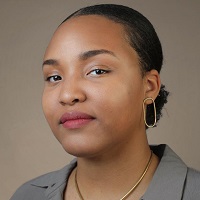 Shayba Muhammad, creator of Mahnal Jewelry and The Makers Program
Shayba Muhammad is a local metalsmith & owner and designer of Mahnal Jewelry. Shayba began design while studying fashion at the Institute of Art in Chicago. She worked as an accessory specialist and visual merchandiser focusing in jewelry for 3 years, before relocating back to St. Louis to study metalsmithing and jewelry full time. Mahnal is a collection of contemporary brass jewelry that explores forms and elements we find most meditative. Each piece's organic imperfections reflect an embrace of living a slower, more intentional lifestyle. After launching Mahnal in 2016, Shayba now focuses her efforts on growth and adding to the local small business economy.
---
Speaker / Panelist Topics Include:
How to get started using crowdfunding
Tips for running a successful Kickstarter campaign
Top 10 reasons why projects fail
Lessons learned building a product from scratch
Being an entrepreneur in St. Louis
Selecting inventory, manufacturing choices
How to do events marketing and how to do it well
Crowdsourcing and doing good in our community - the intersection of networks in St. Louis
---
Check out some recent press coverage about our December store opening in St. Louis:
Additional info about St. Louis speakers and partners will continue to be added to this event page.
---
Non-Profit Partners

In the spirit of giving back, especially during the holiday season, we are partnering with local non-profits to strengthen community-wide initiatives that make a positive difference.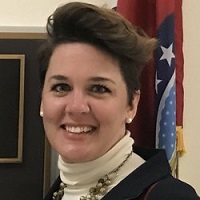 Jessica Adams, MSW, Executive Director of the St. Louis Area Diaper Bank
The idea to form the St. Louis Area Diaper Bank grew after the Diaper Bank's founder, Jessica Adams, heard a story on the radio from the director of the National Diaper Bank Network about the prevalence of diaper need across the country. She pointed out that one in three mothers routinely finds herself without enough diapers to keep her child clean and dry. Stories of families across the country making tough choices between diapers and food or medicine, being forced to leave little ones for far too long in dirty diapers, and even having to reuse soiled diapers because they couldn't afford to buy more struck a chord with Jessica. And when she found out that St. Louis didn't already have a diaper bank, Jessica decided to start one herself. From 2014 to 2018, St. Louis Area Diaper Bank has grown from distributing 50,000 diapers a year to 1.5 million diapers per year.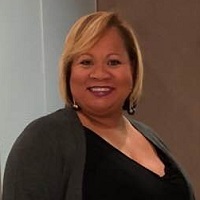 Lynette Watson, Business Development Specialist, Small Business Empowerment Center
Lynette Watson is experienced in business development, management consulting, nonprofit organizations, negotiations, business planning, life and business coaching. She consults with local startups and diverse entrepreneurs in the St. Louis area and at the Missouri Small Business Development Centers. The Small Business Empowerment Center (SBEC) provides services to small business owners and being the conduit for strategic partnership between multiple economic development agencies and entrepreneurship support programs.
---
Roundtable Advisors and Discussion Topics
Featured speakers and invited advisors will facilitate an audience-engaged conversation around themes of interest. Roundtable discussion topics may include:
Giving Back to the Community: Sustainability and Philanthropy from Entrepreneur / Non-Profit Perspectives
Being a Creator as an Artist, Coder, or Gamer - Finding Your Passion
The St. Louis Entrepreneur Ecosystem: Finding Resources and Mentors, Connecting with the Community
Forming Partnerships: Incubators and Retail Spaces

Funding Opportunities and Resources in the St. Louis Region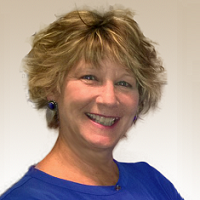 Gina Baldwin, Founder of App2Speak, M.S., CCC-SLP is a Licensed Speech Pathologist and a St. Louis Native, with over 30 years' experience practicing in a variety of health care environments. Helping people with their speech and communication is her passion. After searching everywhere and not finding the tool she envisioned to help individuals with speech impairments, Gina designed and created a software application called APP2Speak™. This affordable resource has been funded for four years by her and her husband, Scott. APP2Speak™ is for sale in the APPLE iTunes and Google Play stores with over 500 downloads and has sold internationally (6 countries). It is a recognized resource by Assistive Technology of Australia, MO Assistive Technology, and over 25 additional state Assistive Technology Organizations. In May, APP2Speak™ made local TV headlines providing St. Louis Police Officer Gary Glasby a means to communicate with his family and friends. Gina also founded Cabson Consulting LLC in 2006, providing professional Speech Pathology services in private settings as well as professional business development and marketing in health care environments.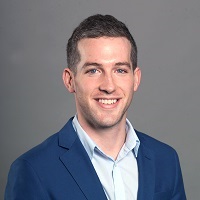 Jeff Frankel is an Assistant Vice President at the St. Louis Economic Development Partnership, where he manages the firm's $100MM New Markets Tax Credit Community Development Entity, Heartland Regional Investment Fund, LLC, and also supports its EB-5 Regional Center, Gateway to the Midwest Investment Center. In addition, Jeff serves as the Chief Compliance Officer of Nvsted, ensuring the platform's activities are in line with federal guidelines under Title III of the Jobs Act. Prior to STLPartnership, Jeff originated and managed New Markets Tax Credit transactions for U.S. Bancorp Community Development Corporation and Advantage Capital Partners.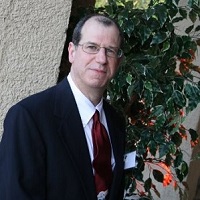 Ed Schneider is an experienced Organizer of StartLouis (on Twitter), an ESO (Entrepreneur Support Organization) that supports the startup community in the Greater St. Louis area and beyond. StartLouis vision is to support the St. Louis Area Community Ecosystem with startups, entrepreneurs, resources, and investors. He has demonstrated and has history of working with startups, other ESOs, non-profit organizations, and others that support the startup community. He is a strong community, and social services professional with an understanding of the startup community in St. Louis, along with a background in running an independent, business (Worldwide Communication Services), and creating "Business within business" to assist in the sales, marketing, and operations, etc. for Fortune 1000 companies, Private 1000s, and others that are or were the "best of breed" for their respective industries / niche solution. He has a working understanding of being a "systems Integrator" and an "IT Infrastructure Provider" for data centers for middle market, emerging enterprise, and enterprise clients with a focus on building and maintaining long term business relationships. A graduate of Kirkwood High School, Ed attended the University of Missouri-Columbia, and graduated with a BS in Marketing and Management from Missouri State University.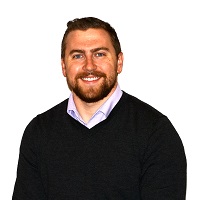 Ched Wagner is the Manager of Nvsted, overseeing the daily operations of the funding platform, including origination, company onboarding, cash flow management, compliance monitoring, and marketing. Prior to Nvsted, Ched was a personal banker for Wells Fargo in Southern California where he specialized as a Business Advocate, helping small businesses manage their finances. Ched also was previously a finance technician for the United States Air Force, and an intern for Advantage Capital Partners' Investment Team in St. Louis. Ched's education includes studying Economics at the United States Air Force Academy as well as Business Administration at McKendree University.

Nvsted is an innovative, new online funding portal that provides a way for investors to help fund area start-ups. The St. Louis-centric crowdfunding marketplace has received federal Financial Industry Regulatory Authority (FINRA) approval and is now open to St. Louis-based businesses and investors across the United States. Nvsted is unique; it is the only Regulation Crowdfunding marketplace specific to the St. Louis region and the first in the nation organized by an economic development agency. The online portal (https://nvstedwithus.com) seeks to connect the region's thriving community of startups to a wider range of capital, including investment opportunities for everyday investors.
---
Local Partners
Local partners represent groups and individuals who support the mission of We The People who will be participating at our December event at the West County Center.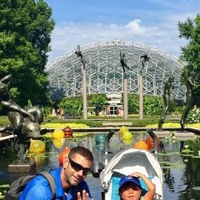 Craig Mannion, Organizer of St. Louis Family Meetup

As a stay-at-home parent, Craig created his own Meetup group as a way to gather with others to venture around the city with and find fun family activities that everyone could enjoy together. Other parents who are creators, interested in becoming creators, or just want to support local creators are welcome to attend this "For Creators, By Creators" National Tour event at the West County Center on December 12th.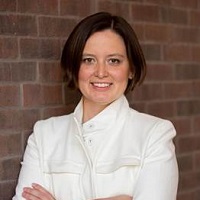 Kim Moos, Founder of Cotton Cuts
Kim Moos has been quilting since she was 13 years old but sewing for as long as she could sit in a chair next to her mom. She loves the geometry and the puzzle piecing elements of quilting. She likes to refer to her craft as "textile engineering" and she considers her style to be transitional modern (bright colors and non-traditional assembly of traditional blocks). She has recently learned how to paper piece and her world was changed. She has two boys, 6 and 4 years old. She teaches sewing and quilting in her neighborhood and looks forward to one day teaching her own boys. Cotton Cuts, a subscription-based service for quilters, is on a mission to create jobs. The company has partnered with a local workshop that provides dignified employment opportunities to the intellectually challenged and to those with other disabilities. Every Cotton Cuts membership contributes toward enriching the lives of these very talented individuals. Additionally, a percentage of each purchase goes to buying supplies that help their Heart Builders team make quilts for kids in need. Build your stash while feeling good about it! Opening in early 2019, the "Cotton Cuts Collective" will be launching as the first membership based sewing studio in St. Louis in the Chesterfield Mall. Stay tuned for launch activities in January!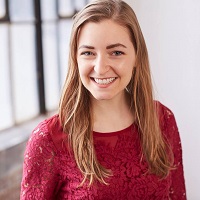 Sarah Schlafly, co-founder of Mighty Cricket and MultiPass
As a "cereal" entrepreneur, Sarah Schlafly blends sustainability and wellness into all of the companies she's founded. Her current companies include Mighty Cricket and MultiPass. Mighty Cricket is a sustainable foods CPG company that sells breakfast products infused with cricket protein powder. Products are sold online and locally in the St. Louis region. At MultiPass, a real estate technology company, Sarah directs the Innovative Spaces Association where she helps shared workspaces build community, diversity, sustainability, and wellness into their environments.
---
Invited Universities and Schools Include

---
Creators Showcase
Local creators share their inventions at the We The People pop-up event.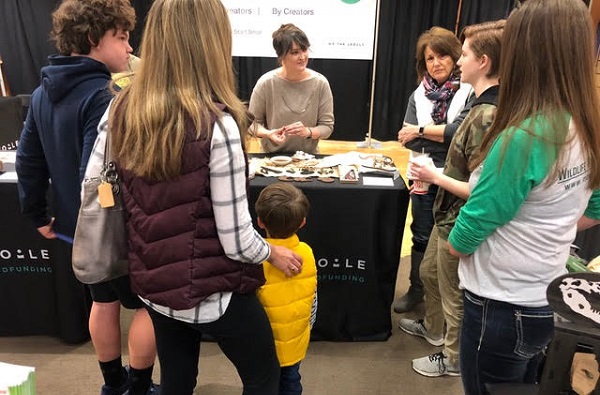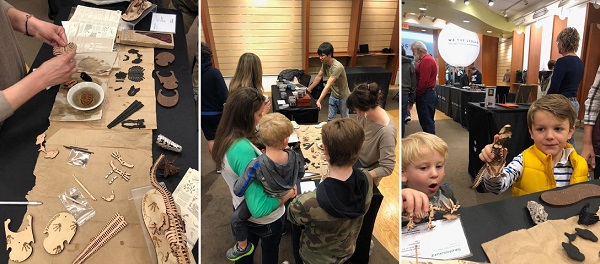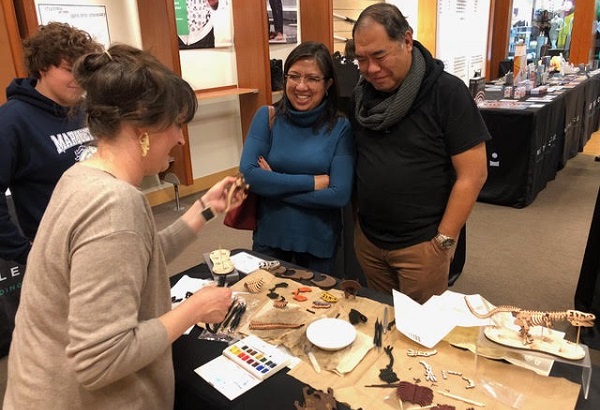 ---
Product Showcase
Get the chance to try out crowdfunded inventions such as 3Doodler, Rocketbook, and Thinkboard.
You'll be able to touch, feel, and try out brand new innovative products that were built through crowdfunding campaigns. Featured brands include:
---
ABOUT WE THE PEOPLE
Established in 2016, We The People (WTP) is the world's only multichannel crowdfunding retail chain and community. Since its inception, WTP has gone from 14 brands to more than 160 brands with multiple product lines, featured in five stores in Singapore. In the U.S., consumers can purchase through wtpstore.co.
Founded for creators by creators Ryan Sim, Joel Liew, Nison Chan, and CEO Jay Kang, the company achieved an 800 percent growth in revenue by the end of 2017.
Providing education, e-commerce, and brick-and-mortar retail space for entrepreneurs, WTP is quickly becoming the hub of innovation in Asia. With its goal to bring together the global creator community, WTP is expanding internationally to the United States, Australia, Malaysia, and Indonesia.
To secure your spot, claim your ticket today. We look forward to meeting you at the event!
---
Interested in partnering with We The People for this event or future initiatives? Contact Janice Dru at jdru@tribalvision.com or 314-400-2211.
---