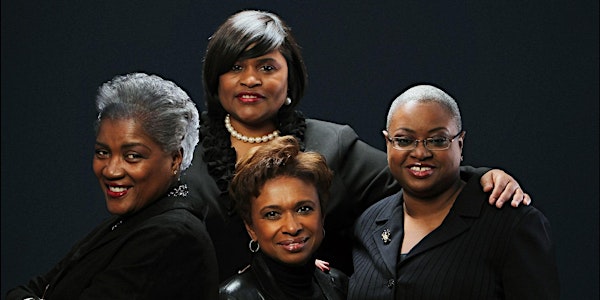 "For Colored Girls Who Have Considered Politics" Discussion and Booksigning
Location
Best Western Plus Robert Treat Hotel
50 Park Place
Newark, NJ 07102
Description
At the Well Conferences, Inc. and
The City of Newark is proud to present...
For Colored Girls Who Have Considered Politics
Discussion and Booksigning
The Crystal Room, Robert Treat Hotel
11:00 a.m -2:00 p.m.
Moderated by Newark Mayor Ras J. Baraka
FREE REGISTRATION! (General admission seating. Books available for purchase at the event.)
$28.99 (Pre-paid reserved priority seat and book)
VIP Reception
2:00 - 3:30 PM
$50.00 (Separate Admission Price)




"Provides much-needed inspiration. This illuminating tome is a road map for those who want to enter the realm of government."—ESSENCE
Donna Brazile, Yolanda Caraway, Leah Daughtry, and Minyon Moore are four of the most influential African American women in the United States. Together, they call themselves the Colored Girls. As political strategists, organizers, CEOs, and more, they have made history and shaped politics. Yet their story, like the stories of so many African American women in politics, is largely absent from the mainstream. In their new book, FOR COLORED GIRLS WHO HAVE CONSIDERED POLITICS (St. Martin's Press; October 2, 2018), written with Veronica Chambers, these four trailblazers share their personal journeys, marked by phenomenal successes and milestones, and offer a roadmap for other women of color with political ambitions.
Join these four women for an incredible afternoon as they discuss today's political climate and the need for black women and youth to become engaged in the political process.

Schedule:
10:30 a.m. - Doors Open
11:00 a.m. - Panel Discussion with Donna Brazile, Yolanda Caraway, Leah Daughtry, and Minyon Moore
Noon - 2:00 P.M. Booksigning
A ticket must be presented to enter.
Space is limited.
---
SPECIAL VIP RECEPTION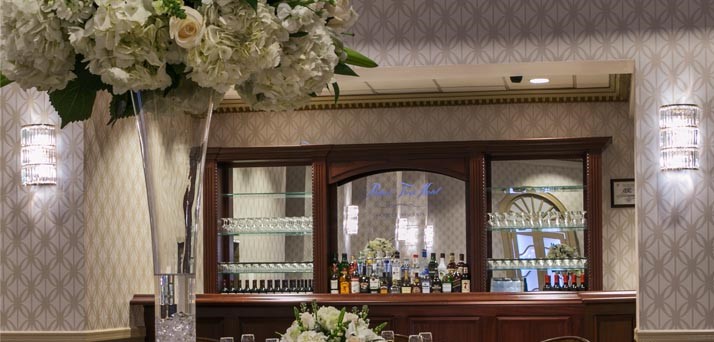 The Atlantic-Hudson Room
Robert Treat Hotel
2:00 - 3:30 p.m.
$50.00
Meet these dynamic four women in an intimate setting for a VIP Reception after the book signing. Please purchase book separately. The VIP Reception features:
Private reception with Donna Brazile, Yolanda Caraway, Leah Daughtry, and Minyon Moore

Light Hors d' oeuvres

Open Bar

Special guest actor/director Delroy Lindo and other invited attendees.


---
Event Organizer
At the Well Conferences, Inc.
At The Well Conferences, Inc. is a 501 (c)(3) organization founded in 2009 to promote the emotional, physical, financial, and spiritual health and well-being of women and girls. Education undergirds the foundation of the conference and its speakers with the ultimate goal of trans formative behavior leading to better lifestyle choices. For more information, visit www.atthewellconferences.org.


Platinum Sponsor
City of Newark
Ras J. Baraka, Mayor
Ras J. Baraka is the 40th Mayor of the City of Newark. Mayor Baraka's progressive approach to governing has won him accolades from grassroots organizations to the White House. With a forward-thinking agenda that reduced crime to its lowest levels in five decades, addressed affordability while maintaining steady growth, lowered unemployment, and returned local control of schools after more than two decades, Baraka defied expectations during his first term in office. For more information, visit www.newarknj.gov.