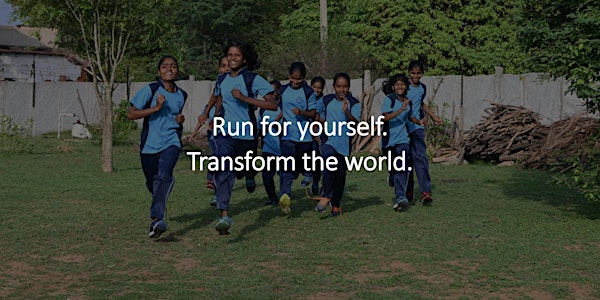 Footprints 2022: Virtual 5K or 10K Run
Join Footprints 2022, a virtual run, to continue one teenager's passion for running and helping others children.
About this event
WHAT: This is a virtual race led by children and youth organizers in Bangalore, India. You can choose to complete a 5K or 10K run. You complete your race on your own, and you will submit a picture of you on your run wearing your Footprints 2022 cap from wherever you are in the world. When you register today you are joining a global community that brings together people with the realization that giving and running can be transformative.
WHEN: Sunday, 21 August 2022
WHERE: Anywhere! You choose the course and share a picture of yourself
REGISTRATION: Due to time constraints, only Baltimore City participants will receive a hat after 16 August 2022. Please post your picture on completion of the run, with a note on the distance you ran, and an optional quote. You will receive a personalized thank you card from the Snehagram children who are the organizers of this event.
COST: This is a free event dedicated to the cause of supporting children, and there are no fees attached to participation. Voluntary, tax-deductible, donations are welcome.
VOLUNTARY DONATION: After completing your registration through Eventbrite, a minimum suggested tax-deductible donation of $25 per runner will be welcome. One hundred percent of your donation will go towards the Rishi Children's Fund, established at at Johns Hopkins University to support and enhance programs for orphans and disadvantaged children in India.
MORE DETAILS: This event is inspired by Rishi Shet, a runner who had 17 magical years on earth to show how helping others can be transformative.
Through your virtual run, you will have an opportunity to virtually run alongside the youth organizers at Footprints 2022 in Bangalore, India. Your run will help support programs that drive change across marginalized populations in India. These programs work among vulnerable children, adolescents and youth – those living with chronic disease, orphans and street children, those who are marginalized and unable to receive basic education. The programs aspire to transform these children to become advocates of change who lead healthy and productive lives and become role models themselves.
Let us run together to carry on Rishi's passions of running, helping others, and transforming the world.