Footloose 2021 (Tickets no long The Unofficial Eldo Prom & Celebration at Muckenthaler Mansion Tickets Now Sold at https://eldoprom2021.com/
About this Event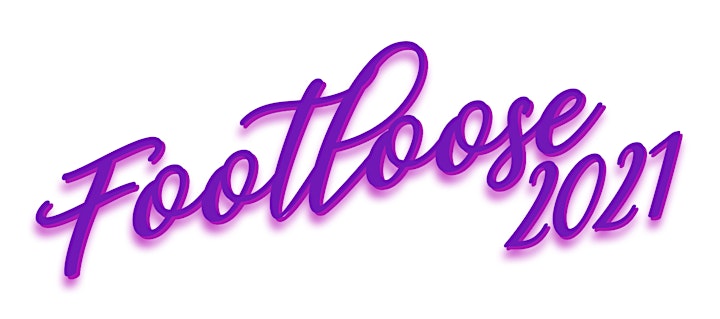 Footloose 2021
The Unofficial Eldo Prom and Celebration
Location Change: This event is now at the Muckenthaller Mansion in Fullerton on 4/24
Tickets no longer sold on this site - Now Sold at https://eldoprom2021.com/
Event Date: Saturday, April 24, 2021, Anaheim. This is an independent, parent coordinated event hosted for senior and junior students who attend EDHS in Placentia, Calif. All local (Fullerton) & California Covid regulations will be followed at event. * This event is NOT affiliated with El Dorado High School or PYLUSD * - This is currently classified as an Outdoor Dining event with entertainment per Covid protocols for capacity percentage and distancing guidelines -
+ Ticket prices will increase to $119 on March 15, 2021 and $129 on April 1, 2021 +
Tickets No Longer Available on this site - Now Sold at https://eldoprom2021.com/ (to avoid additional fees)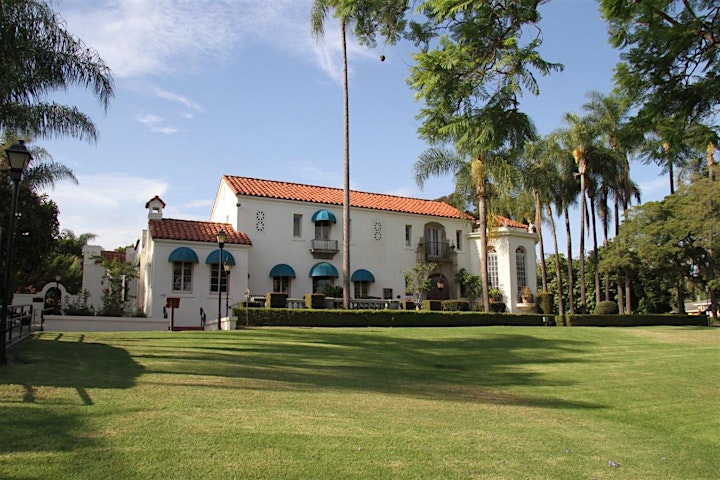 ** Private event, it is NOT affiliated with El Dorado High School or PYLUSD in any way **
Footloose 2021
The Unofficial Eldo Prom and Celebration
Location Change: The Muckenthaler Mansion, Fullerton, California (1201 W Malvern Avenue)
This is an independent, parent coordinated event hosted for students who attend EDHS in Placentia, Calif. and their guest (must be 15-20 years of age and be accompanied by an EDHS student). * This event is NOT affiliated with El Dorado High School or PYLUSD *
This event will follow Covid protocols and we are working within the Muckenthaler Mansion and the City of Fullerton guidelines for outdoor events. At present the nine acre property can accommodate 300 attendees - this is an outdoor event with limited access to indoor facilities - several areas are covered with tents. Must bring mask to be admitted.
Event Address: 1201 W Malvern Ave, Fullerton, CA 92833
Time: 6:00 - 10:30 pm (Registration and photo stations open at 5:30 pm)
Tickets: Ticket prices will increase to $119 on March 15, 2021 and $129 on April 1, 2021. Tickets No Longer Available on this site - Now Sold at https://eldoprom2021.com/ (to avoid additional fees
The event includes a slider & french fry bar and multiple dessert bars, as well as water and non-alcoholic beverages. Heavy security will be in place, and just like at regular school events students will be breathalyzed and metal detected before entering. A list of prohibited items will be provided in advance. A parent signed liability waiver will be required for all attendees under age 18.
Tickets are first-come, first served and proof of EDHS Student ID must be provided for purchasers on night of event and will be confirmed in advance. Guest tickets limited to 1 per attendee. This is currently classified as an Outdoor Dining event with entertainment per Covid protocols for capacity percentage and distancing guidelines. At present this event is a dinner with a live band, DJ and lots of entertainment per outdoor dining protocols, spread out over several acres to adhere to guidelines. Dancing in small groups may be permitted in various locations on the nine acre property, based on what is allowed late April, but the event will go on with the other activities either way. President Biden announced that all adults in the entire country will have access to vaccines by May so the world will look much different by then.
Pictures: Multiple photographers will take free photos at arrival and on board and the pictures will be available for purchase online a few days after the event. No need to bring money for pics but you will have an option to pay the photographer in advance if you desire.
Jackets: All students should bring a jacket, it gets cool outside in April! There will be a coat check.
NO REFUNDS unless the event is cancelled altogether - if event is cancelled refunds will be less the Eventbrite fee and any hard expenses event planners are unable to recover.
More information to be added as we get closer. Regularly Eldo prom hosts more than 500 attendees so you will want to get your tickets ASAP - limited to 300 (for now)! Lots more details below in Q& A section! There's a chance they will allow more than 300 with distancing by then as the land is so big - we will see.
What do I get for the price of admission?
1. You get to go to Prom!
2. Appetizers), dessert and beverages.
3. Live disc jockey and a band
4. Multiple photographers to capture posed shots and action shots. (you will be asked to pay for pics you order after the event should you decide to purchase)
5. Great memories of a year that did not allow to many events!
6. More to come here! Stay tuned we will be adding more activities!
Tickets: Ticket prices will increase to $119 on March 15, 2021 and $129 on April 1, 2021.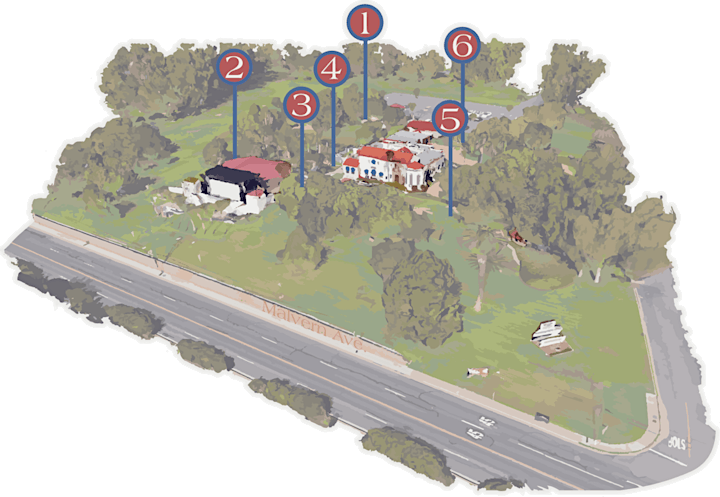 Questions and Answers
Q:Where can I buy tickets?
A: The new site to purchase tickets is: https://eldoprom2021.com/
Q: Why is there now a separate event website?
A: Eventbrite was great initially but t hen we learned that they would not release the funds until 5 days after the event so they suggested we create a separate registration site where we could get access to funds to pay for the event.
Q: Why did the venue change from Phoenix Club to The Muckenthaler mansion?
A: Several reasons, but the Muck was the better option with more outdoor space.
Q: Will this event be following all community Covid protocols?
A: Yes
Q: Will masks be required?
A: Yes, students will not be admitted without a mask and we will have extra's on hand as well. The dance floor is large enough to allow distancing and we will count students going onto the dance floor at all times to make sure we are within distancing guidelines if allowed in April.
Q: Are other high schools hosting unofficial non-school events as well?
A: Yes, one venue we spoke to has 7 of 8 straight Saturday nights booked for Privately hosted high school dances just as we are hosting.
Q: What if El Dorado is able to host their own Prom?
A: Wouldn't that be awesome!!! Our kids could go to both as the schools official event would likely would not be until May or June when protocols loosen - which is why we scheduled April! District officials have advised us that at present a dance seems unlikely by the end of the school year but that could change!
Q: Why is the event in April and not May?
A: We are hopeful that El Dorado may be approved to do something official for the students in May or June so we wanted to host this event earlier - and the venue was already booked for most other Saturdays in May!
Q: What if Fullerton remains in red tier on April 24?
A: A worst case scenario if stricter rules are in place would mean the event would be more of a gala (nice dinner) with music and no dancing allowed but we will be providing lots of other entertainment. No refunds will be offered unless the event is cancelled. Event planners believe this scenario is unlikely and outdoor dining is served here several times a week at present.
Q: How many total tickets will be sold?
A: Initially we will limit to 300, if Fullerton or venue changes Covid color tiers or guidelines that could expand to more. Ticket are sold First come - first served.
Q: What type of security will be in place?
A: The venue provides heavy security. Before entering students bags will be checked, and students will be required to walk through a metal detector. We will also be breathalyzing students as they do at EDHS dances. We will likely contract with Fullerton PD to be aware and/or present as well.
Q: Why is a waiver required for anyone attending under age 18?
A: Parents will be responsible for their child's behavior at the event, not the event hosts. Signed waiver required to attend if under 18.
Q: How will you require proof of ID to attend?
A: Students required to bring Student ID to event. One guest max per student. we will limit the number of guests so buy early as space is limited. We will also ask you to text a picture of your student ID in advance of event.
Q: Can sophomores and freshman attend?
A: Because space is limited, not unless attending as an upper-class persons date.
Q: What about other activities/entertainment.
A: We will be adding a few fun add-ons but those may require donations to pay for as student ticket fees go almost entirely to the cost of admission and food.
Q: Where can I direct questions?
A: Email questions to JDLuke44@aol.com