Football Tournement for fun & charity - Score for Bazar International 2017
Description
Football tournement for Fun & Charity - Score for Bazar International 2017
14:00 Open doors - Fun, Food, Drinks, Kids activities open
15:30 Football Tournement Kicks-Off
19:00 Football Tournement Ends
19:15 Tournement Cups and Prizes
22:00 Closure
There is a huge cover/tent installed in case of rain.
---
For players and supporters: Romanian grill (mici si bere) & many more other specialities.
Maximum 10 teams (6+1 players per team), trophies and medals for winners!
Fun for kids and the entire family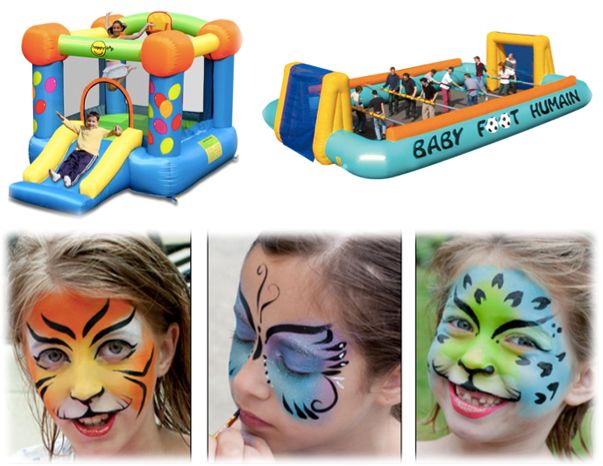 CHECK the photos from last year (2016):
https://www.facebook.com/pg/Romania-Stand-at-Bazar-International-de-Luxembourg-497914113553075/photos/?tab=album&album_id=1281702201840925

---
Order of Play
To be displayed here on 1st of July latest.
Timing for players and teams
Please come on time! NO LATER than 15h00 if you play in the tournament.
15h00 Arrival latest for players. Teams go directly to Changing Rooms (Vestiaires) in the Club House
15h30 First game starts
19h15 Tournament ends
Car Parking, Changing Rooms and field of play
Park your car in the Club Car Parking. Take all your belongings and walk directly to the changing rooms. Please keep them clean as you find them! Changing Rooms will NOT be locked! So please DO NOT let any valuable things in there! The club or the organizers decline any responsibility!
Football field
We play on a latest generation synthetic pitch. Bring football shoes. Teams are responsible of their full equipment including jerseys!
Tournament rules
6 field players + goalie

2 pool of 5 teams. Each team plays one game against all the others.

All pool games will be 12 minutes long with 3 minutes in between games.

Timing is strictly kept from the tournament board!

Last minute of each game is announced with the micro.

The FINAL will last 15 minutes.

Victory = 3 points. Draw = 1 point. Match lost = 0 point

NO Offside & Tackling is NOT allowed!

Classification is done considering in this order:

Number of points

Difference of goals scored and conceded (in case of equal number of points)

Number of goals scored (in case of equal difference of goals