Description

The Senior class invites you to join us for a season long tailgate party in our faculty parking lot at our Varsity football games. This gives you a great view of the field from the end zone. Bring your BBQs and your friends! Entrance to the Tailgate Party is $25/car for individual games or you can buy a season pass for all of the home games for $100. Your tailgate pass gives you the ability to BBQ in the parking lot and gives free admission to all passengers in the car. Find as many of your friends or family as you can legally fit in your car and join us as we cheer on the Lancers!
Passes will not be sold at the gate. Each car will receive a placard to display in their front windshield. After you have purchased your ticket please email Mrs. Lafond at BLafond@westernchristian.org with your preferred parking spot number. Please check the map for emailing before emailing spot number.
***The map below shows the available spots as of 10/10/17***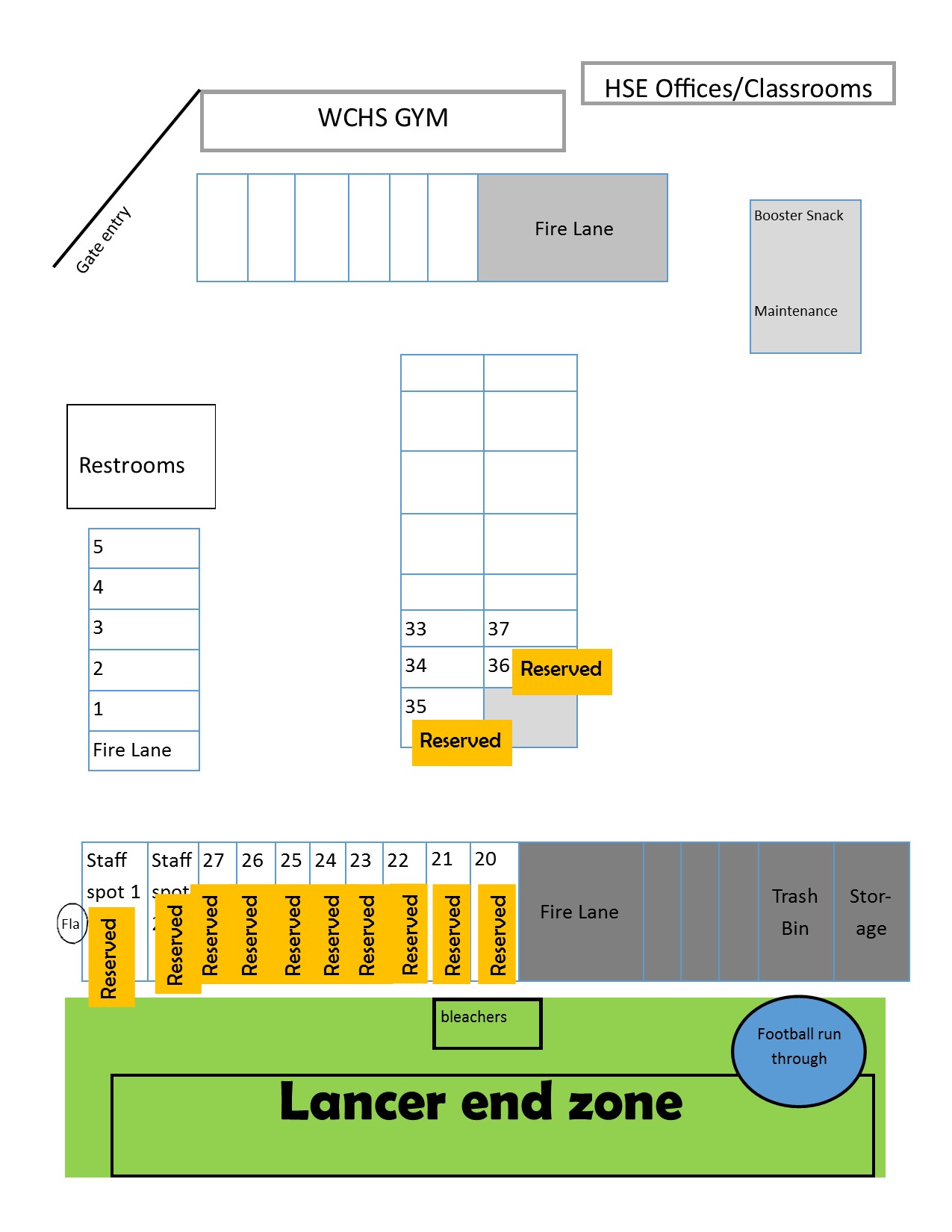 FAQs
What can I bring into the event?
Rules of Tailgate:
·
Only for use at Varsity games
·
Gates
open at 5pm and will close at 6:40pm; $25/car
·
Cars must park in their assigned spot. The ratio for cars is one car per parking spot.
·
Passes must be displayed in windshield at all times. Failure to display or produce a pass may require you have to pay for tailgating privileges
·
BBQs must be manned at all times by an adult over 21 years old.
·
Alcoholic beverages and cigarettes or e-cigarettes are not permitted.
·
All trash must be disposed of
properly
·
The tailgate pass entitles you to one car per pass
·
Passes are not transferable to other cars