Description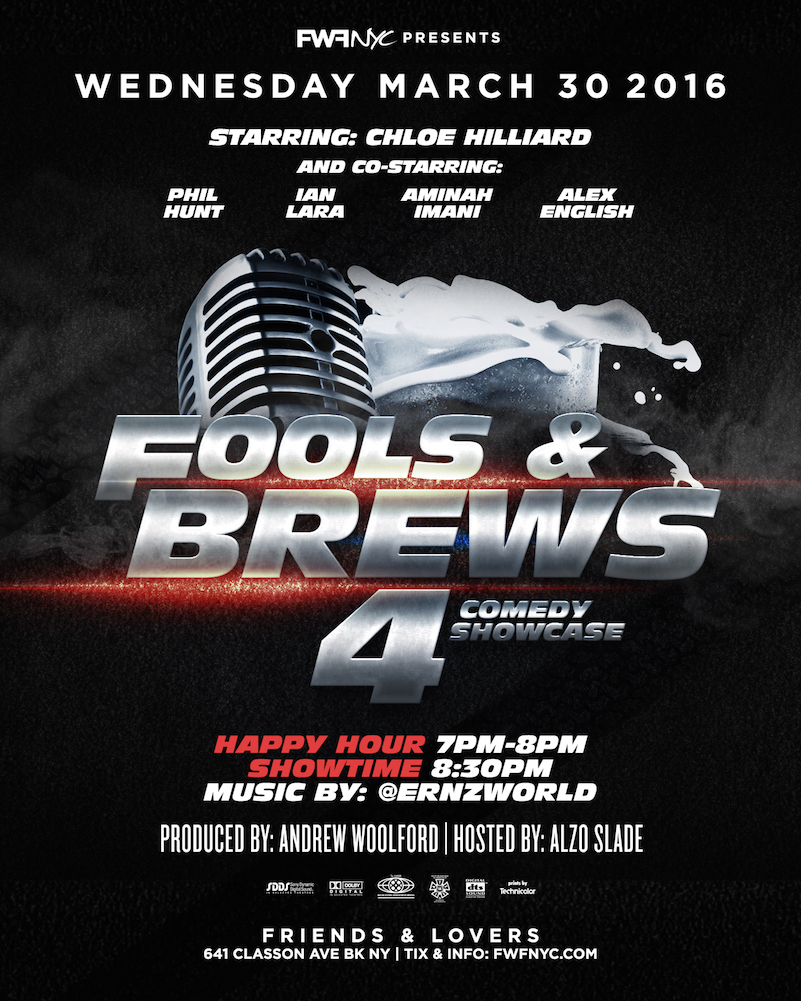 Hey FRIENDS, wanna hear a joke?!?
"I was supposed to go out with this guy

on Friday

night.

On Friday

afternoon he called and said that he didn't think it was a good idea, because he just wanted to be FRIENDS. So I hung up and called him back. He was like, "Hello?" I said, "Hey, FRIEND, it's me. Want to hear what this jerk just did?"
Ok, so maybe we're not Kevin Hart funny, but I know you just chuckled a little bit. If you're looking to turn that chuckle into all out belly busting laughter then you won't want to miss the
FwF
Fools & Brews
4 Comedy Showcase.
Join us on

Wednesday March 30

as we ante up on the funny, the flowing beer and the FUN! We're bringing you a great line-up of comedians including headliner, Chloe Hilliard. Before the show kicks off at

8:30 p.m.

, meet us for happy hour

7p.m.-8p.m.

as we feature specials on domestic brews.
Drink, laugh & be silly with the FwF Crew, it's the perfect pregame to April Fools.
Tell a FRIEND to tell a FRIEND...