Foodways at Stanley-Whitman House with "living history" expert and museum professional Dennis Picard.
About this Event
Both Native Americans and Euro-Americans altered their environment to better serve their needs to provide food for their families. Learn how this then led to what foods were available to them and how they were prepared. Journey cakes and fish stew will be two of the dishes prepared.
Foodways at Stanley-Whitman House
Food in colonial times was much different compared to what we eat today. Religious beliefs, traditions, geography, growing season, harvest, and cooking methods all played a role in what was available and how much was eaten with each region developing their own unique dietary habits.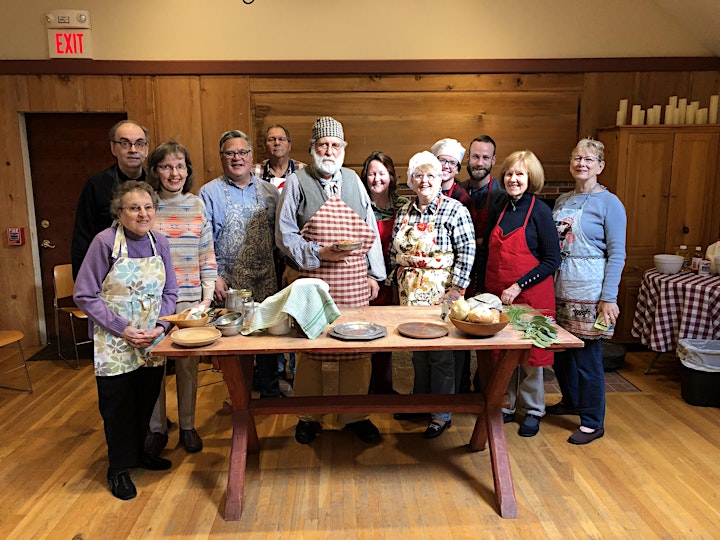 Program registration is processed on a first come – first served basis.
You may register by phone, (860) 677-9222, in person, by mail or online. Payment options are credit card, check, or cash. Your membership must be current at the time the program meets in order to receive the member discount. Museum staff reserves the right to cancel classes for insufficient enrollment. You will be notified at least three working days in advance if a program is cancelled. Cancellations with at least forty-eight hours notice will receive a refund.