Foodpreneur Boot Camp Recipe for Success! Dual Track-Beginners & Next Stage...
Description
DUAL TRACK PROGRAM
Will be making part of the day a dual track program with more emphasis on certain areas for our attenedees that are further along on their recipe for success!
UPON REGISTRATION WE WILL YOU SEND YOU AN EMAIL
SO YOU CAN INDICATE WHICH TRACK YOU WANT TO ATTEND
OPPORTUNITY FOR ON-SITE PROFESSIONAL PHOTO SHOOT OF PRODUCTS
KEYNOTE SPEAKER-SILVIA GIANNI-CO FOUNDER OF MY SUPER FOODS!
LEARN HER "RECIPE FOR SUCCESS!!"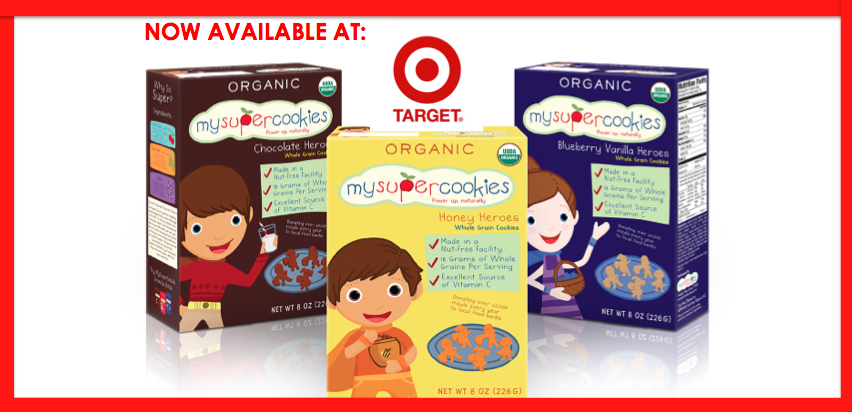 Take Advantage of our Early Bird Pricing!
We are very pleased to again be hosting this Foodpreneur Boot Camp at JUICETANK. www.juicetank.com
JuiceTank is New Jersey's largest coworking space and startup incubator based in Somerset, NJ. As a startup incubator, they are focused on investments within the technology, digital health, and consumer products industries. You will be taking a tour of this great facility and source of great creative activity!
What's in the Recipe for Success?
The Foodpreneur ® Recipe for Success Boot Camp is an intensive series tailored to new food entrepreneurs who have a great specialty food idea but are unsure of the next steps. The program covers the key ingredients needed to be a successful Foodpreneur. Participants will have an overview of the many facets involved with creating and launching a food or beverage product.
The Boot Camp is taught by food business experts with hands on industry knowledge of specialty foods products. Participants learn experientially through classroom interaction and are provided with tools, resources and information to both learn the food business and develop plans to create sales, manage growth, and create or refine a product. The knowledge gained in the Foodpreneur Boot Camp will increase chances of success in establishing a Specialty Foods Business. Established food businesses can improve their skills in key areas such as food marketing and sales. Participants will be introduced to the Foodpreneur business model strategy of MVP- Minimum Viable Product, designed to clarify their vision and help participants identify and understand what their product is; and how the product should be produced, marketed, and sold. Upon completion of the Boot Camp, participants will have a clearer idea of how to move forward with their food/beverage concept or if all ready in business, understand how to better gain sales and distribution traction.
Our seminar reviews key phases that need to be addressed as you launch your food based product. A "taste" of what we will cover over the course of your Foodpreneur Boot Camp:
The Day will be structured with sections for all to attend and then breakouts on specific subjects based for whether at concept stage or in business.
FOR START-UPS:
Before You Get into the Kitchen:
Initial Capital &Time /Company Formation/ Insurance/Legal & Trademark/Feasibility of product concept, who is your consumer and what problem do you solve?
Getting Your Idea Out of the Kitchen:
Recipe Development to Commercial Formulation / Certifications /Viability of Product & pricing /Commercial Kitchen and other manufacturing processes/ Branding, design & packaging/ Forecasting & Accounting/ Raising Dough- finding initial sources of funding
Getting Your Product on the Shelf-OVERVIEW
Production/Understanding distribution channels- from specialty stores to supermarkets/How do you get it there? What do distributors and brokers do?/Developing a Sales Pipeline/Pitching the buyer
Getting Your Product onto the Consumer's Plate & into their Hands-OVERVIEW
What does it mean to develop a "Go to Market Strategy"?/Trade Promotions/Social Media/Advertising. Graphic Art and Photography that makes your product the star
Keeping Your Product on the Shelf and Expansion-DEEPER DIVE
Developing effective distribution channels- from specialty stores to supermarkets/How do you get it there? Working with distributors and hiring your sales and brokers team. /Developing a Sales Pipeline/Pitching the buyer.
Getting Your Product onto the Consumer's Plate & into their Hands AND KEEPING IT THERE-DEEPER DIVE
Strucuring a solid "Go to Market Strategy", Determine solid trade Promotion campaigns and budgeting for results. Social Media/Advertising that works. Creating Shippers and marketing materials.
Getting Capital to Fund Next Stage Growth
Applying for bank funding

Putting together an advisory board

Bringing on investors beyond friends and family

Transitioning to larger prodcution capabilities

Warehouse and Logistics considerations
LIGHT BREAKFAST & LUNCH INCLUDED- OPPORTUNITY TO BRING PRODUCT FOR SAMPLING AND FEEDBACK FROM PRESENTORS AND ATTENDEES
All Foodpreneur "Recipe for Success" Boot Camp Students will receive the following:
All PowerPoint presentations, worksheets & course materials

Updates and discounts on upcoming educational materials and instructional opportunities
Our Team of Foodpreneur Instructors: Led by Esther Luongo Psarakis, and Janis Hertz Grover, both subject matter experts in their field, along with other instructors, will provide you with a comprehensive educational "Foodpreneurial" experience.
Mukesh Patel-Entrepreneur
Founder and CEO of Advance Entrepreneurship Institute / Strategix - a Venture AcceleratorFounder and CEO of JuiceTank.com (an entrepreneurial co-working space / Incubator) Co-Founder & Managing Director, NextBridge Group - a private equity opportunity fund.Attorney-At-Law and Business Counsellor.
Silvia Gianni-Co- Founder My Super Foods-Summit New Jersey. Keynote speaker Silvia is the co-founder of MySuperFoods Company, an organic and non-gmo children's snack food company founded in 2011, and a mom to three amazing children who inspired her to start the company. MySuperFoods products have been recognized by various publications such a Parents, Green Child & Kiwi Magazine as one the best snacks for kids. The snacks are availablenationally at retailers including Whole Foods, Target, Kroger & Costco. MySuperFoods is also committed to their social mission to help end child hunger in the U.S. and has donated over 100,000 meals to families in need.
Lauren Handel-AttorneyLauren Handel is a partner in Foscolo & Handel PLLC, The Food Law Firm, which is a law firm for food, farming and alcoholic beverage businesses. Lauren counsels clients on various aspects of law, including regulatory compliance, business law,and intellectual property. She also represents clients in transactions, litigation and regulatory proceedings. Lauren earned her JD, cum laude, from GeorgetownUniversity Law Center and an LL.M. in Agricultural and Food Law at the University of Arkansas School of Law. She is admitted to practice in New York, New Jersey, and Maryland.
Diane Benjamin- Graphic Artist Pomegranate Design-Diane is the founder of Pomegranate Design, a design studio with a focus on logos & branding, consumer products design and packaging, posters,brochures, trade show booths and web design. She has worked with companies from all over the world. Her goal with each of her clients is to communicate clearly and strategically about the company or product, having a beautiful and effective end result.
Michael Fougere-President of Bayview Consulting Group LLC:
Twenty+ years building successful business strategies for startups in food, beverage and supplements utilizing 3rd party manufacturers and logistics providers. From product/package development through commercialization,
Michael covers manufacturing, supply chain,logistics/distribution,quality/regulatory/certification for his clients so they can focus on Brand building and sales.
Jerry Deutsch-Photography by Jerry- Owner- Jerry is a professional still life and product photography specializing in editorial and commercial food photography for corporate brands, start up companies and small businesses. Jerry creates high end imagery that supports the vision and helps drive the marketing and sales efforts of his clients.
David Bourke-Owner and Principal at DB Consulting- David is based in Portland, Maine and provides consulting and advisory services to entrepreneurs. Specialties are food service, franchising, retail foods and wholesale specialty foods. Other areas of expertise are leadership development, human resources development and concept development.
Leslie Gurland- Senior Vice President of Business Development for Tadbik NJ. She has held various positions within the company since 2001 and is passionate about her organization as well as the packaging industry at large. She has advised both start-ups and major corporations on how to best present their products from a packaging and presentation standpoint. Tadbik NJ is one of North America's premier suppliers of pressure sensitive labels and services many sectors, including food, beverage, personal care and industrial.
Cynthia Young- Coffee and Tea Business Development Expert. Christina Young has over 11 years of marketing and salesexperience, with the past 8 years focused on the tea industry. She identified and grew the New York region for Mighty Leaf Tea from just over $400,000 to $2 million during her tenure.
Ahmad Rowe-Managing Member -DNA's Realty & Capital- An alternative money lender, Ahmad will share traditional bank lending possibilities as well as explain the role of factoring, equipment lease loans, start up loans.
MORE SUBJECT MATTER EXPERTS TO BE ADDED!
Ahmad Rowe

DNA's Realty & Capital

Managing Member

Diane Benjamin

Pomegranate Designs

Principal

David Bourke

DB Consulting

Principal

Jerry Deutsch

Photography by Jerry

President

Michael Fougere

Bayview Consulting

President

Silvia Gianni

My Super Foods Company LLC

Co-Founder

Janis H. Grover

Janis H.Grover

President

Leslie Gurland

Tadbik NJ

Senior Vice President

Lauren Handel

Food Law Firm

Attorney-Principal

Mukesh Patel

JuiceTank /NextBridge Group

Founder & CEO

Esther Luongo Psarakis

Foodpreneur

President

Christina Young

Christina Young

Principal