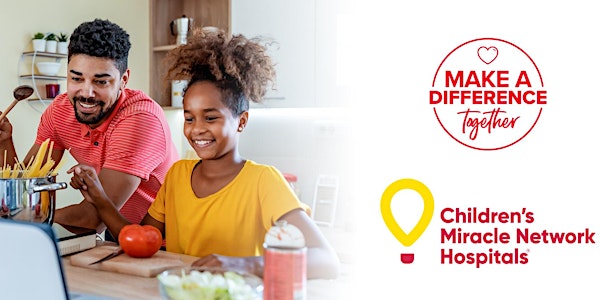 Foodie Family: CMN Hospital Champions and Our Dietitians
Join us for some family fun as our dietitians cook together with Children's Miracle Network Hospital Champions!
About this event
You can earn 50 Choice Points for each class that you attend in August. Customer must provide GIANT/Martins CARD number upon registration. Attendance to class is required to receive points. Please allow up to 14 business days to see points loaded in your account.
August 4 at 10am: Shanna & Geisinger CMN Hospital Champion
August 11 at 10am: Mary & CHOP CMN Hospital Champion
August 18 at 10am: Joni & UVA CMN Hospital Champion
August 25 at 10am: Kilene & Penn State Health CMN Hospital Champion