Description
Venture Cafe's FoodBev Connect mini-conference, "Boston's Recipe for Food Innovation", taking place on October 26, 2017.
Through FoodBev Connect, we will explore opportunities for collaboration between culinary and tech innovators – from farm to fork. This special 'conference night' event seeks to bring together the brightest minds who are building, funding and innovating in the Greater Boston area's agtech, food & beverage, and foodtech communities.
For up to date information, visit: http://vencaf.org/foodbevconnect/
---
AGENDA AT A GLANCE
3:00 – 8:30 PM NETWORKING
3:00 – 5:00 PM OFFICE HOURS
4:15 – 5:15 PM FIRESIDE CHAT WITH DOUG RAUCH OF DAILY TABLE
5:30 – 6:30 PM PANEL: FOOD PRODUCT INNOVATION
5:30 – 8:30 PM STARTUP DEMOS
6:00 – 7:00 PM AGTECH ROUNDTABLE
6:00 – 7:00 PM PANEL: LAUNCHING A FOOD STARTUP
6:00 – 7:00 PM ROUNDTABLE: FINANCING FOOD VENTURES & FOOD TECH
6:45 – 7:45 PM FOOD + TECH PANEL
7:30 – 8:30 PM RESTAURANT ROUNDTABLE
---


Special Food & Beverage Office Hours (3:00 - 5:00 PM)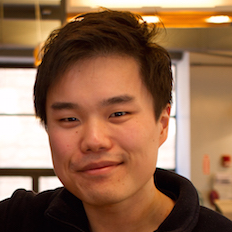 Le Zhang is the founder and CEO of Squadle, an IoT platform company that helps automate multi-unit restaurant operations for the likes of Sonic Drive-In and Chick-fil-A. Book Now



Jose Augusto Barriga is Founder and Director of the Cambridge Food Lab. He brings over 25 years of combined experience from the communication, non-profit and the restaurant industries. Book Now
---
Fireside Chat with Doug Rauch, CEO Daily Table (4:15 - 5:15 PM)

Mr. Rauch is the former president of Trader Joe's Company. In his 31 years with Trader Joe's, 14 years as a President, Mr. Rauch played a pivotal role in the company's growth from a small, nine-store chain in Southern California, to a nationally acclaimed retail success story.
Mr. Rauch is also the founder/president of Daily Table, an innovative retail concept designed to bring affordable nutrition to the food insecure in our inner cities. Doug is also CEO of Conscious Capitalism. He's on the WBUR Board of Overseers, as well as several other for-profit and non-profit organizations.
Moderator: Moderator: Scott Kirsner, Author & Boston Globe Columnist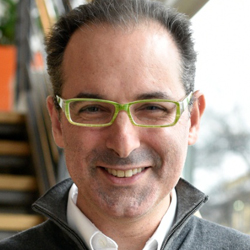 ---


PANEL: FOOD PRODUCT INNOVATION (5:30 - 6:30 PM)
The Future of Food Product Innovation

The state of the food industry is transforming with producers striving to keep up with ever-changing consumer trends and tastes. From nutrition regulations to package marketing to food delivery, the industry is undergoing layers of innovation and disruption. Come listen to our panel of specialists share their perspectives on the future of food.
Panelists:
Lauren Abda,

Founder + CEO, Branchfood

(moderator)
Adam Melonas,

Founder and CEO, Chew

Michael Hendrix,

Partner & Executive Design Director, IDEO

Annie Perkins,

Senior Vice President, SHIFT Communications
---
AGTECH ROUNDTABLE (6:00 - 7:00 PM)
Drones and Coffee Farming

Drones are changing the world…even in the field of coffee farming! In today's seemingly infatuated coffee culture, the need for improved farming techniques is inevitable to satiate diverse consumer tastes. Come join our roundtable of coffee specialists discussing the future of coffee farming as it pertains to disruptive technologies such as drones, soil & field analysis, sensing detection, and crop monitoring, among other topics.
Erik Modahl, Founder, Beantrust
Fernando Diaz, Director, Finca Santa Ana
Lyela Mutisya, CEO, Kenspeco Co Ltd.
Nikhil Vadhavkar, CEO, Raptor Maps
James Peverill, CEO, GreenSight Agronomics
---
PANEL: LAUNCHING A FOOD STARTUP (6:00 - 7:00 PM)

Launching a food start-up takes determination, grit and a whole lot of passion. And in order to succeed in a hyper-competitive market, entrepreneurs must have an understanding of branding, packaging, marketing, finance, pricing, sales, and distribution. Join Boston food veterans Sherie Grillon, Founder of NOLA's Fresh Foods, Heather Younger, Founder of Top Shelf Cookies, Sherina McKinley, Director of Operations at CommonWealth Kitchen, and Risa Sherman, Director of Cause Marketing for Sam Adams as they share their strategies for success. Learn about pitfalls to avoid and resources available to help you along the way.
Panelists:
Sean Horrigan, Founder
Sherie Grillon, Founder, NOLA's Fresh Foods
Heather Younge, Founder, Top Shelf Cookies
Sherina McKinley, Director of Operations, CommonWealth Kitchen
Risa Sherman, Director of Cause Marketing, Sam Adams


---


ROUNDTABLE: FINANCING FOOD VENTURES & FOOD TECH (6:00 - 7:00 PM)
FINANCING FOOD VENTURES & FOOD TECH

As part of the FoodTech Connect event at Venture Cafe, a roundtable discussion with 3-4 investors representing different parts of the financing landscape for food and foodtech startups. The roundtable will be set up so that attendees can ask individual and specific questions as they relate to funding needs. Investing and funding is one of the most fraught and challenging tasks for a new startup. And in the food space, securing reliable investment partners can be an especially daunting task. We'll walk through a broad scope of information, including how to identify investors, honing the pitch, developing relationships, what to look for in investment partners, what investors look for in a company and how to interact with investors post-funding. Everyone, from those that are just starting out, to those that have a startup and are seeking their first (or second) round of funding will have something to take away.
Panelists:
Adam Salomone, The Food Loft
Lisa Sebesta, Fresh Source Capital
Alex Linkow, Fair Food Network
Joe Kopnisky, Silicon Valley Bank
---
FOOD + TECH PANEL (6:45 - 7:45 PM)

What will Food Tech look like 50 years from now? No frozen food? How do the experts see the evolution unfolding in areas such as Biotech on farms, sensing IoT, Novel farming, alternative proteins, food marketplaces and food commerce? Where can we see the future now? Panelists will provide the big picture and diverse perspectives on these and other topics.
Moderator:
Le Zhang, CEO, Squadle
---
RESTAURANT ROUNDTABLE (7:30 - 8:30 PM)
Adopting New Technologies in the Restaurant Industry, and How to Tackle New Market Challenges

---
FOOD, BEVERAGE & FOODTECH DEMOS
Venture Cafe demos are a great way to gain exposure through our online and offline channels. During our Robotics Connect event, Venture Café will give a selection of the area's start-ups, inventors and researchers an opportunity to showcase their work to the Boston community.

---
SPONSORSHIP
Interested in sponsoring FoodBev Connect? Please contact Chandra Briggman at chandra.briggman@vencaf.org for details.
Brought to you by: