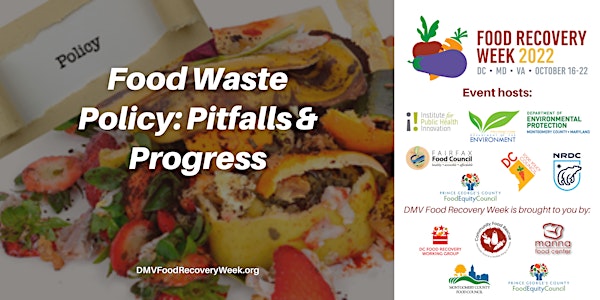 Food Waste Policy: Pitfalls & Progress
Join us for a panel discussion about the local food waste policy landscape in the DMV.
About this event
Representatives from across the DMV will share their most impactful policies and frustrating roadblocks. Learn about innovative policies and how to advocate for the upcoming Farm Bill to expand national and local food waste programs.
Presented by: Institute for Public Health Innovation, DC Food Policy Council, Montgomery County Department of Environmental Protection, Prince George's County Department of the Environment, Prince George's County Food Equity Council, Fairfax Food Council, and NRDC.