Description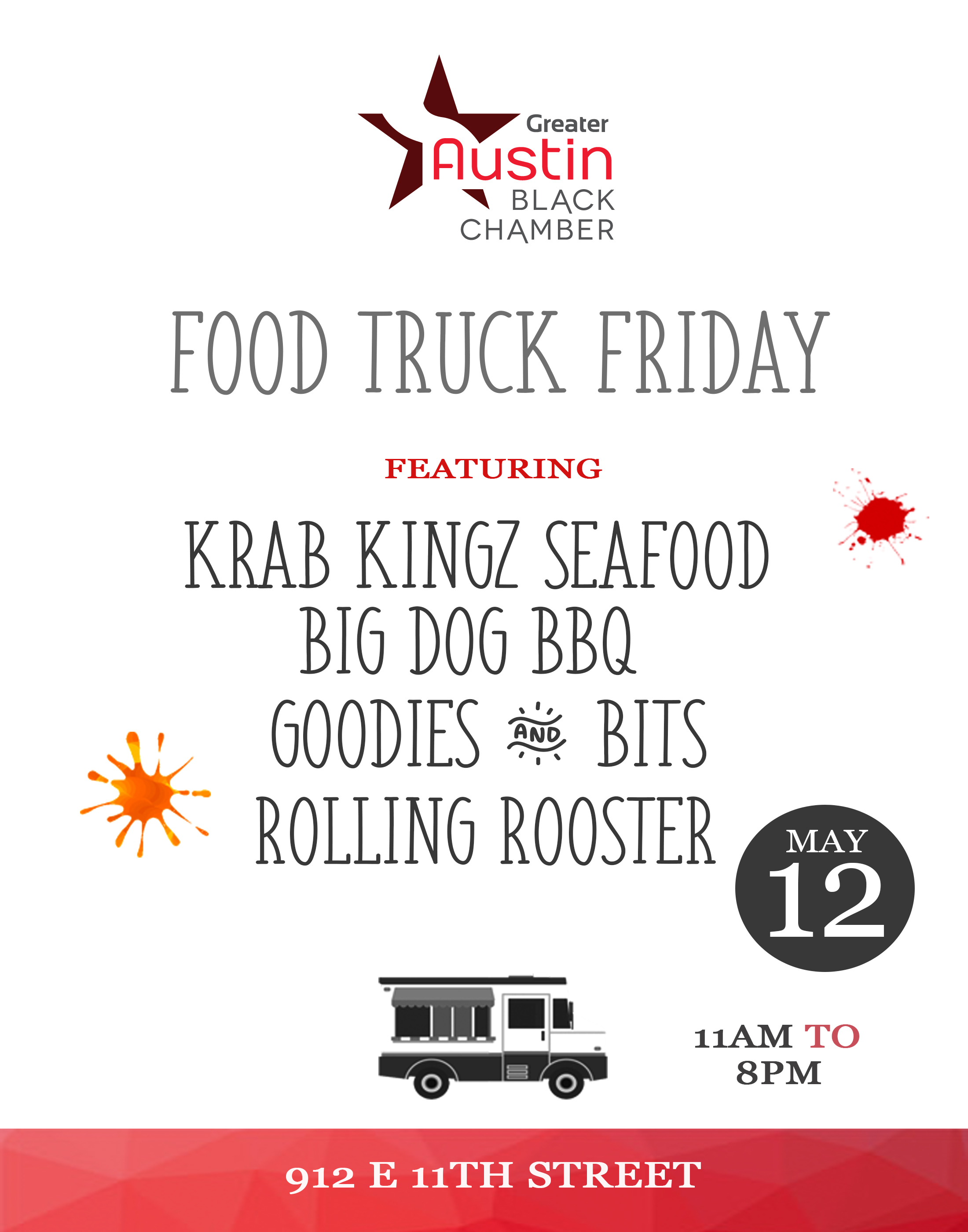 GABC is proud to host Food Truck Friday!
In it's second year, Food Truck Friday serves as a platform to promote diversity within Austin's growing mobile food industry.
Food trucks will roll onto the grounds located next to the African American Cultural Heritage Facility. In addition to delicious bites, participants will have the opportunity to learn more about GABC and tour an artist exhibition in the Historic Dedrick-Hamilton House.
Food Vendor Registration is FREE for GABC Members & $50 for non-members and applies toward an annual GABC membership!
GABC Member food truck vendors can register by emailing Hakeem Adewumi at communications@austinbcc.org