Actions and Detail Panel
Food Trends
Thu, March 23, 2017, 11:00 AM – 1:00 PM EDT
Description
The Association of Bridal Consultants Central Florida East Local Networking Group (LNG) is thrilled to invite you to our meeting Food Trends with Michael Lodge. Join us for an elegant lunch served at West Gate Lakes Resort.
Michael Lodge, CEC, CFBE is a native of Brooklyn, New York and moved to central Florida as a teenager. He started working at Disney in the 70's and had the honor of being in the initial Culinary Apprentice Program. From the dish room at the Polynesian, he became the Executive Sous Chef at the Grand Floridian and went on to be Executive Chef and open the All Stars Resorts. He cherishes his 25 years at Disney from, being in Paris to open Euro Disney, serving Princess Dianna when she vacationed at the Grand Floridian in the 90's, and having the Beach Boys sing to him in the elevator.
After Disney, his Papa John's western region venture brought a new dimension to his career. He managed the west coast training center which opened 1,500 stores during his tenure.
2003 brought Michael back to Florida where he became the Director of Career Services at Orlando Culinary Academy. His passion for the industry and his heartfelt desire for being a true mentor served him well in that role.
In 2011, Michael joined Westgate Resorts and now serves as the Corporate Director of Food & Beverage. With 26 resorts across the country, it provides an opportunity to utilize his culinary and operational experience. Of special interest to our audience, the Westgate Lakes now offers a 15,000 square foot banquet space and Island venue for the perfect wedding setting………..where hard work and passion create those special moments and memories!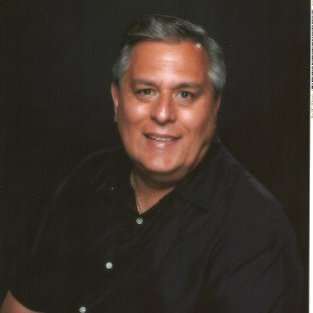 Join us:

Thursday, March 23, 2017
11:00am-1:00pm
Directions to Westgate Lakes Resort & Spa Convention Center:
7025 Westgate Lakes Blvd, Orlando Florida, 32819
Please let the guard gate know you are attending the meeting at the Convention Center.
Enter the parking garage immediately past the guard gate.
Park anywhere in the garage and take the elevator to the 7th floor.
(407) 352-8051


Parking is complimentary*
Attire: Business Professional

***Ticket sales are non-refundable and cannot be transferred to another event***
***No Tickets sold or payments accepted at the door. Tickets must be purchased online ****
Schedule:
11:00-11:20am Registration & Networking
12:00pm Presentation
Thank you to our wonderful sponsors!
***Ticket sales are non-refundable and cannot be transferred to another event***
Please feel free to contact your local ABC Co-Directors with any questions.
Rosie Moore, MBC 407-905-5454
Diane Jenson, PBC 407-927-9245
Sharon Baragona 407-921-7733
Victoria Van Pelt, CWP 407-913-2893
Central FL East Facebook Page: www.facebook.com/centralfleastabc
State Web Page: www.ABC-Florida.com
Curious about an ABC membership?
Whether you are a wedding planner, coordinator, consultant, designer, florist, photographer, graphic artist, baker, chocolatier, venue representative, caterer, jewelry designer, travel agent, hotel representative, officiant, hair & makeup artist, rental company, DJ, or even a person that makes tuxedos for dogs...YOU can join the ABC!
ABC offers memberships to planners and to vendors, and yes, it is true, ABC members sometimes do get special little bonus treats like oh...an all inclusive trip to someplace lovely & exotic like Turks & Caicos, State and Annual Conferences at fabulous destinations including Celebrity Wedding Professional Guest Speakers.... Plus the whole "we've been around since 1955 and are the largest and most respected bridal association in the WORLD" thing kinda helps!
As the esteemed Martha would say..."it's a good thing". :) If you sign up for membership while in attendance at one of our monthly meetings, we will waive the application fee! Just for you.