Description
Saint-Germain-des-Prés Food & Cultural Walking Tour
OVERVIEW
In Saint-Germain des Prés, in the 6th arrondissement, beats the artistic heart of Paris. This very old neighborhood has been hosting for centuries the main thinkers, intellectuals and musicians of Paris. From Voltaire the political thinker to Serge Gainsbourg the singer, from Jean-Luc Godard the director to Jean-Paul Sartre the philosopher, Saint-Germain des Prés remains haunted by this highly cultural and intellectual atmosphere.
WHAT TO EAT?
In Saint-Germain des Prés, most of the artisans we will visit have been there for decades. Their history and products have made their reputation in this very bourgeois but lively neighborhood. A must eat in Saint-Germain des Prés: the historical Poilâne bakery, opened in 1932.
During our Food Tour, after having met in a typical café, we will enjoy the products from a very famous bakery, an historical cheese shop, a small olive oil producer, a traditional butcher and few other places for sweets! In total, we will have 8 different stops and food tastings.
WHAT TO SEE?
Saint-Germain des Prés will give you a unique feeling of the historical Paris, with cobblestone tiny streets and typical cafés. The abbey is the symbol of the neighborhood, built in 558! In Saint-Germain des Prés, we will stroll around beautiful monuments such as the Pont des Arts crossing the Seine or the café Procope, opened in 1686 where Benjamin Franklin allegedly wrote the first ideas of the US Constitution!
HOW TO JOIN?
We will enjoy this Food Tour with a small group of 10 people maximum to ensure a convivial and intimate tour together. The price is 85€ per person, including all tastings.
How is the Saint-Germain-des-Prés Food Tour?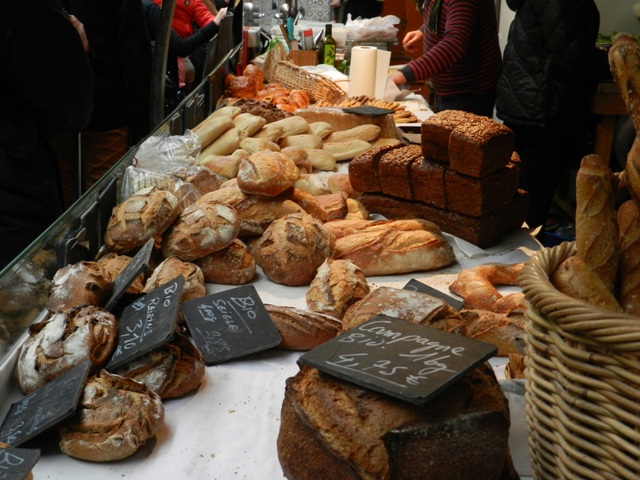 Bakers' breads and pastries in a small market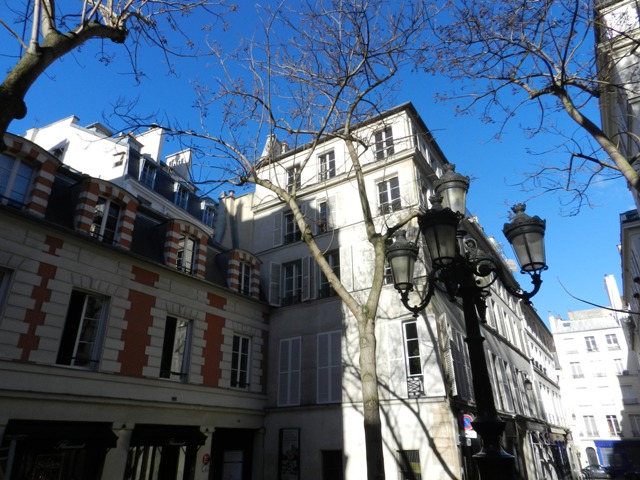 Typical small buildings and shops from Saint-Germain-de-Prés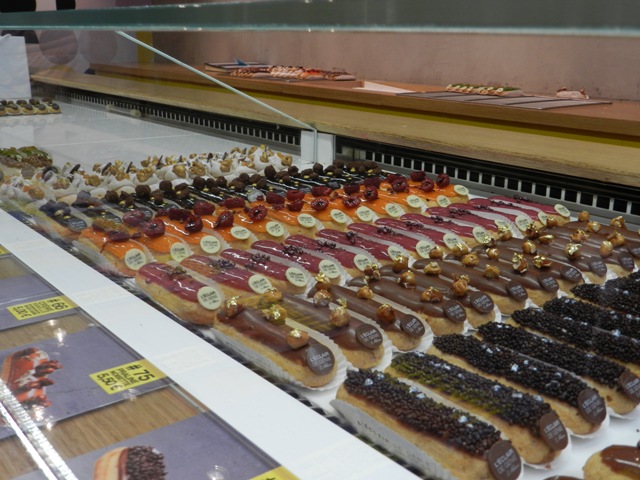 Chocolate and sweets!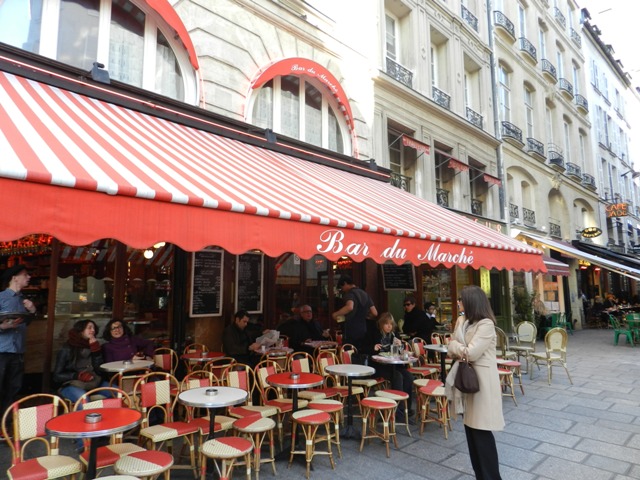 A traditional parisian café in Saint-Germain-des-Prés
Practical Matters


If the tour is full, you can access our calendar to check when this tour will run again or find another that would suit you!
Our Tours will run rain or shine. You should dress appropriately for the day's weather conditions. In the event of inclement weather, we will be able to go inside many of the establishments on the tour. We will not be outdoors for the entire 3 hours
Please be on time, we can't wait for you more than 15 minutes for late arrivals. Check our cancelation policy below and don't hesitate to send us an email if you have a problem to join us.
To find many other information and for further questions, please consult our extended list of Frequently Asked Questions or send us an email!
See you soon !
Cancellations Policy
A refund of 75% is available for guests who cancel with at least 72 hours advance notice.Unfortunately, within 72 hours of the tour date, all tickets are non-refundable and cannot be rescheduled.