Food Tech 2012

Wednesday, February 29, 2012 from 6:30 PM to 8:45 PM (EST)
Event Details
Food Tech 2012 focuses on current shifts within food tech sector and specifically the online restaurant industry. We will feature four companies at the forefront of innovation in the space in 2012 and discuss of new innovations and anticipated trends. We will also provide time at the conclusion of the discussion for networking - this is an excellent opportunity to connect with fellow entrepreneurs, professionals and investors in both the tech and food communities.
Participants:
David Bloom - Founder & CEO of Ordr.in 
Chris Hanscom - Founder & CEO of OpenMenu
Carlo Cisco - Founder & CEO of FoodFan
Andy Abumoussa & Ian Sanders - Co-Founders & CEO/COO of Scenedipity
Schedule:
6:30 - 6:45  – Registration, networking
6:45 - 7:30 – Company Presentations
7:30 - 8:15 – Q&A about companies represented followed by an open format discussion of new innovations and emerging trends in Food Tech 
8:15 - 8:45 – Additional networking, refreshments 
Food & Refreshments:
Hors D'voures provided by Chef Kwame
Cupcakes provided by Jessy Cupcake Company 
Additional food & refreshments will also be served.
Sponsored By: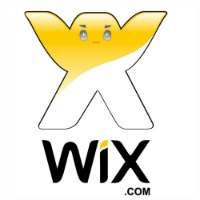 Located steps from Union Square, the Wix Lounge is a completely free co-working and event space for creative professionals. Grab your laptop, pop into the Lounge and enjoy a productive workday, great networking opportunities, and amazing events. Active since 2010, the Wix Lounge is run by Wix.com, a free publishing platform providing user friendly tools for building beautiful, easy-to-make desktop, mobile, and Facebook websites. The Wix Lounge provides free support to Wix.com users, giving them help and advice for making the ideal website. To learn more about the Wix Lounge, please visit www.wixlounge.com.
Organizer
Select members save up to 30% off the full bill and the best restaurants in NYC anytime they dine. There are no blackout dates or times and no reservations required. www.foodfanselect.com