About this Event
Food Security Youth Summit is a unique agricultural conference experience that brings together more than 60 innovators, engineers, scientists, developers, emerging farmers, researchers, entrepreneurs and industrial leaders from around the Mpumalanga. Over the course of 8 hours, teams will develop highly innovative solutions to five predefined challenges. The focus is on innovation, exchanging knowledge and having lots of fun!
Ultimately, the aim of the participants is to discuss powerful solutions to real problems for Food Security at Dr JS Moroka Local Municipality
CONNECT:
To providing youth with the platform to connect, share, learn and put acquired skills to real work from various scientific disciplines interested in inter/multidisciplinary breakthrough research possibility to network, brainstorm, discuss promising scientific ideas and engage in collaborative projects developed together with other peers from one region.
BUILD:
Use the provided resources to create new real solutions for smart agricultural farming and expose young minds to the world of science, engineering, technology, management, and entrepreneurship through stimulating the culture of creativity, research and innovation by exploring a swift towards the industrial development, digitization and scientific era of industrial revolutions and data science.
DIGITAL MARKETING AND PROCUREMENT:
Create a platform that filters the customer input to consult them with services needed and ensure that fresh produce fruits and vegetables are at Dr JS Moroka Local Municipality Agricultural -Hub. Grooming active young minds to respond to social needs through practicing creativity and innovation skills and enable young emerging farmers to produce their own products and services through implementation of smart agricultural solutions to achieve rural food security.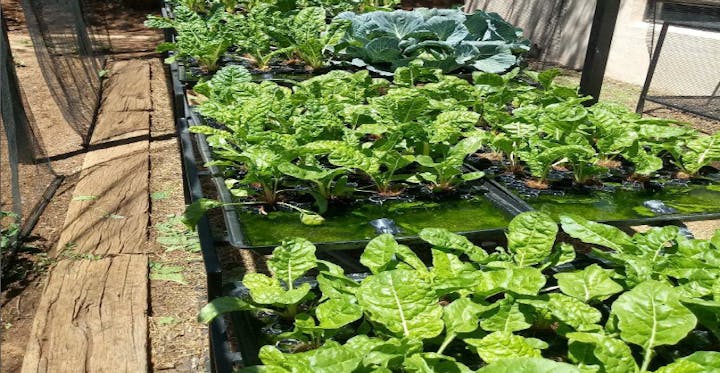 The MEMT GROUP PROJECTS is founded by young minds who are passionate and work together to find creative solutions to real work of Engineering, Science, Technology and Entrepreneurship through fostering the spirit of research and innovation technologies. They are community of young engineers who value giving value to our clients, and our core values are ATTITUDE, RESPONSIBILITY, OWNERSHIP, COMMITMENT, PROFESSIONALISM and RESPECT https://www.memtgroup.co.za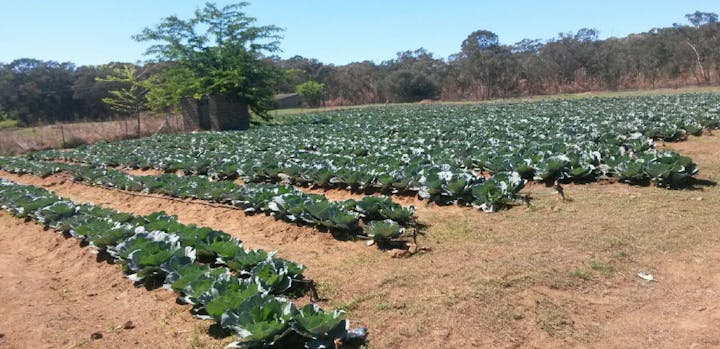 Schedule for Food Security Youth Summit - 01 Oct 2019
• 09:00
Registration & Breakfast
• 10:00
Opening Ceremony and Presentations
• 11:00
Team Formation, Pitching and Stakeholders Engagement
• 12:00
Networking, Refreshment and Entertainment
• 13:00
Break Away Sessions
UN Report on Climate Change as Increasingly Risk for Food Security in South Africa
Youth Entrepreneurship Participation towards Building New Solutions for Food Security
Agricultural Research, Innovation and Education Opportunities for Youth
Impact of 4IR in Agricultural Sector to achieve Food Security
Ethical Leadership and Management in Agricultural Sector
• 15:00
Recommendation, Way Forward and Remarks
• 15:40
Closing and Networking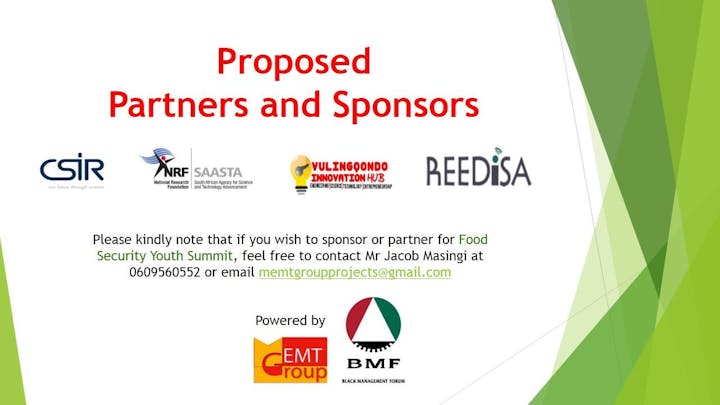 Rewarding of 10 Young Successful Inspiring Emerging Farmers at Dr JS Moroka Local Municipality
Sbudamor Online will be sponsoring certificates to award our young inspiring emerging farmers, and we are still looking for more sponsors to assist.... Please kindly note that if you would like to help, feel free to contact us at memtgroupprojects@gmail.com or call 0609560552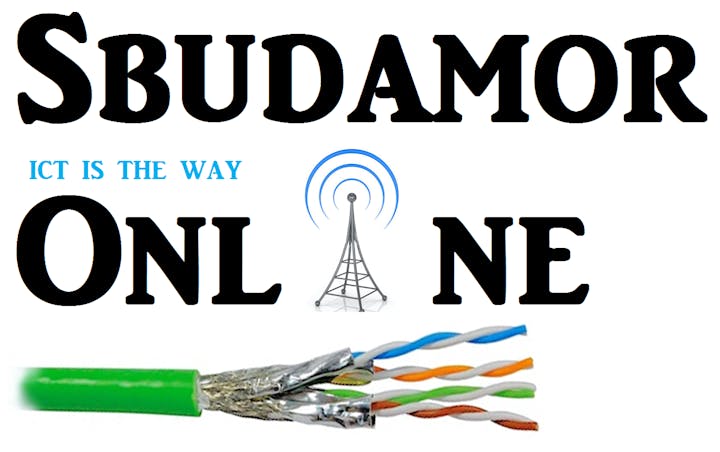 Keynote Speaker: Mr Jacob Mphahlela Masingi
Topic: Real Time Monitoring System for Small Scale Experimental Setup to associate Hydroponics and Aquaponics as Solutions for Food Security