Description
Food Safety for Production: The who, what, where, when, why, AND how.
Sustaining your food business requires more than just a great recipe and marketing plan. Applying proper risk management procedures are important to minimize foodborne illnesses and outbreaks that can devastate your company. Know how to write successful SOPs and HACCP plans to get your business approved so you can really start cooking!
---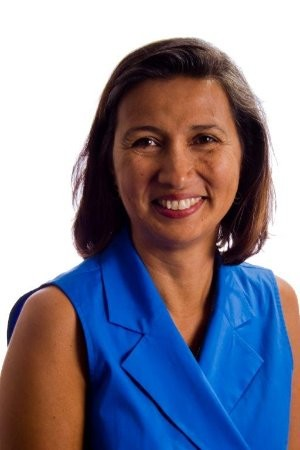 Elizabeth DeRose holds a BS in Finance from the University of Illinois and had a successful first career in the financial sector working in Chicago. Eventually her love of cooking called to change careers and attend the Culinary Institute of America where she earned a Culinary Arts degree. She returned to Chicago to work for Lettuce Entertain You Enterprises as a chef and then Director of Operations for Maggiano's Little Italy. In her role she was responsible for developing, implementing and managing all aspects of culinary operations and training for this restaurant concept during its growth from two restaurants in Chicago to over twenty restaurants in 10 states.
She moved to Frederick in 2001, at which time she joined the national consulting firm, VSAG as Vice President. VSAG is a hospitality consulting firm based out of Bethesda serving regional and national restaurants, hotels, chains and independent start-ups. During her tenure she managed multi-million dollar projects including the concept development and opening of Washington DC's 1st LEED Certified restaurant, Founding Farmers and managed teams of consultants to meet deliverables on time and within budget. She is currently the Institute Manager of the Hospitality, Culinary & Tourism Institute (HCTI) at Frederick Community College and directs all operations for this academic program that offers career certificates and AAS Degree options in the fields of Culinary Arts and Hospitality Management. She is an active member of the Rotary Club of Carroll Creek, serves on the leadership council for Community F.A.R.E.'s Farm to School Program, and for The Women's Giving Circle of Frederick, and in her spare time she supports Oscars Alehouse West, a craft brewpub, of which her and her husband are part-owners, and volunteers throughout the community.
---
School of Food is a year-long business training program for food and beverage entrepreneurs. Our personalized curriculum takes current and future food business owners on a journey that begins with the basics of defining your mission and unique value proposition; moves into the nitty-gritty of running a food business (like financial forecasting and health regulations); and ends with all the fun stuff you need to know when going to market, such as distribution, social media and marketing.
We partner with industry experts to lead discussions around our outlined semester themes, and break into interactive activities for students to walk-away with tangible next steps. Students can participate in individual workshops or sign up for an SOF Passport which gives them unlimited access to every workshop, panel discussion, and networking opportunity we offer for a full year — plus other perks.
School of Food - Frederick is brought to you by Cureate. School of Food is a Humanim Social Enterprise.