Description
**This course is ideal for both the novice/amateur photographer and the semi/pro photographer**
Do you love the idea of spending your days shooting delicious meals, plates, desserts and cocktails - but simply don't know where to begin?
Do you shoot a gorgeous dish, only for it to end up sitting around on your memory card for weeks because you don't know what to do with it?
Do you wish you could walk up to a Restaurant owner and pitch them your Food Photography skills, but don't have the confidence?
Do you want to start a Food Blog, but have absolutely no idea on how to take amazing pictures to drive traffic?
Do you want nothing more than to be able to call yourself a Food Photographer?
A couple of years ago I was the same. I LOVED being around food, especially in Restaurants, but I didn't have THE FOGGIEST on what I was doing when I got behind the lens. I would awkwardly stuff too many props into the frame, put completely un-complimentary colours side by side, and would NEVER be able to properly capture the story that the dish (or Restaurant) was trying to tell the audience.

If you're here - I'm guessing you have those moments too.
If you feel like;
You're always over buying props, hoping it will make your photos better
You use the same old plate or bowl for every shot because it's in the deadly 'comfort zone'
Light is your enemy
No matter how you try to edit your pictures, they just don't pop like you want them to
You'd love to master Lightroom, but it just looks SO confusing
You want to turn Food Photography into a career but don't think it's achievable
...then this workshop is 100% for you. I'm going to teach you how to get OFF the dreaded Automatic mode, how to work WITH light not against it, how to style your food to tell a story, how to get gigs & work with top level Restaurant clients, and how to edit your images in Lightroom to produce show-stopping images - plus countless tips and tricks on how to become the best Food Photographer you can be.
This course is VERY hands on and practical as you'll have your own photography workstations.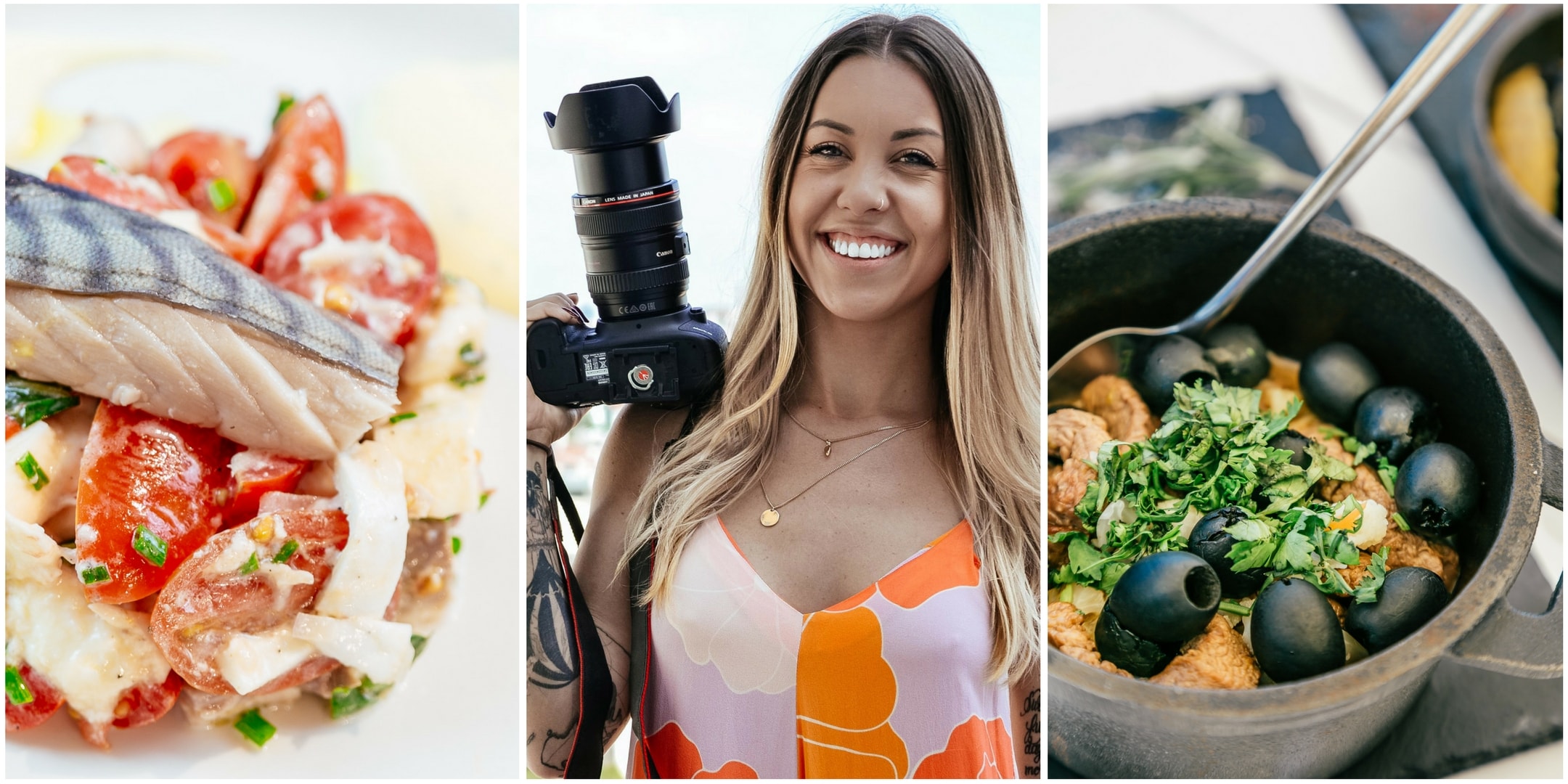 So, if you're a:
Food Blogger
Aspiring Food Photographer
Aspiring Food Stylist
Hobbyist, Semi or Pro Photographer
Then join me on my 2-Day workshop, sure to have you leaving feeling confident, excited and ready to get out there and grow your portfolio of AMAZING food photography!
Day 1:
On the first day, we will spend some time going over the Basics of Food Photography. You'll get to understand your camera, and how things like Aperature, Shutter Speed, and ISO effect your image. We'll discuss equipment such as which lenses and tripods to use (and why you need them!). We'll walk through Composition & Styling, looking at how we can use Colours, Shapes and Angles to create our perfect shot. After Lunch, we will discuss Light, Props and Backgrounds, followed by a PRACTICAL session giving us a great excuse to play around with different props ready for Day 2...!
Day 2:
Using the knowledge and skills learnt in Day 1, we will spend Day 2 at our PRACTICAL stations - using Props, Food, Lighting & Equipment to take a variety of images. In the afternoon, we will begin our Lightroom EDITING tutorial, where I will show you how to take a good picture and turn it into an incredible one.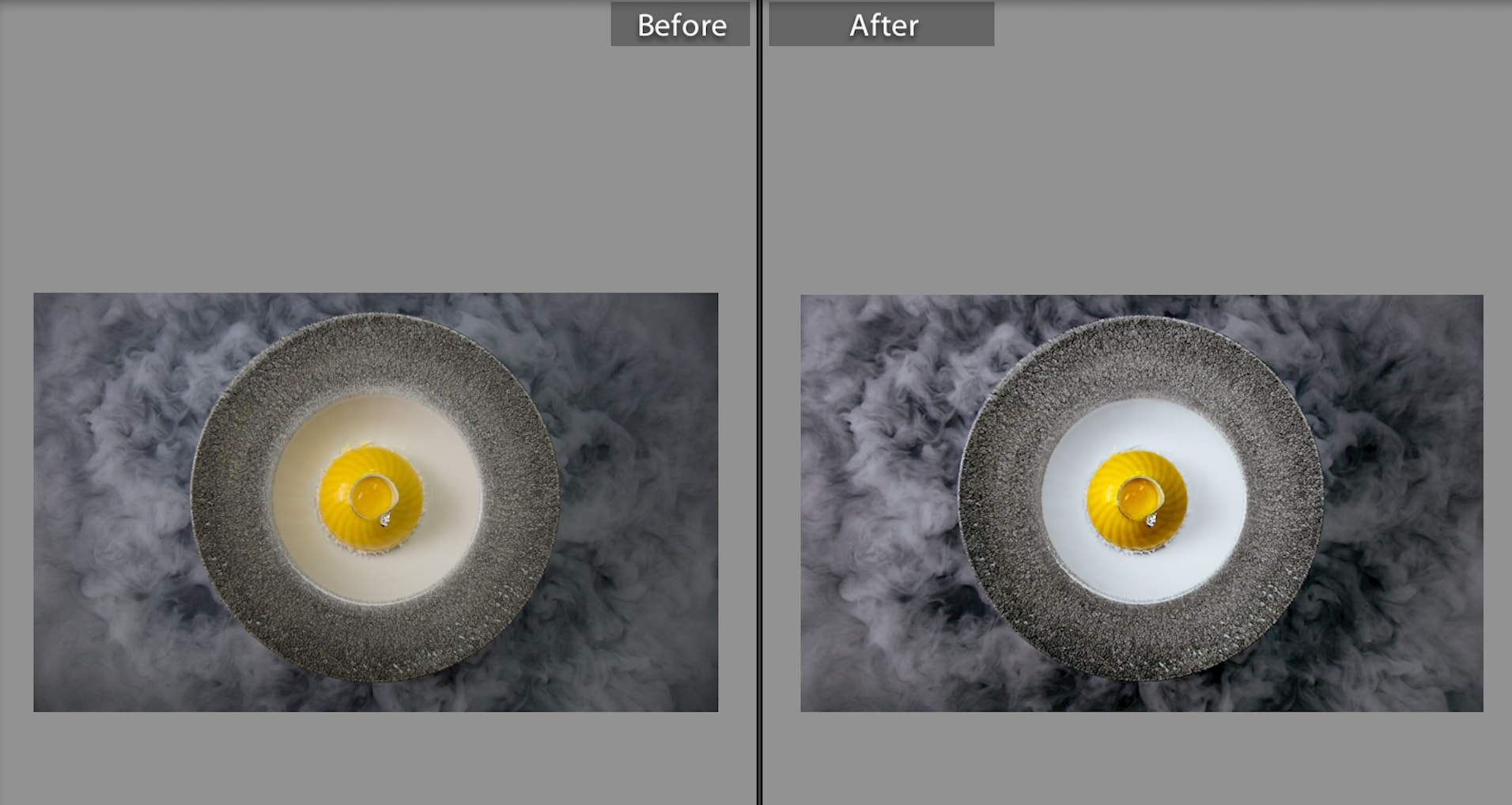 This course includes:
Your host - Hayley - a successful full-time Food Photographer who has worked all over the world taking photos in Restaurants & Hotels
Lunch & Drinks (Wooh!) - please let me know of any intolerances or allergies when booking

Equipment - You'll have your very own WORKSTATION - this course is going to be very hands on! Lighting, Props, Backgrounds, Foods & Beverages (for shooting), Tripods (but feel free to bring your own if you have one) are included

There is a minimum amount of people needed for this course to go ahead. Before booking any travel to the event, please await confirmation.
FAQs
What can I bring into the event?
Bring along your DSLR camera (or if you don't have one, a point and shoot will suffice) a pen, a notepad, and brownie points for bringing a tripod! (optional).
What's the refund policy?
Unfortunately, we cannot refund any tickets UNLESS you're able to find someone to take your place.
Is my ticket transferrable?
Yes - if you are unable to make the event for any reason but have someone lined up to take your place, just send me an e-mail with the new attendees' Name and E-mail address.
E-mail me!
If you have any questions about the course, just send me an e-mail at hello@socialightmanagement.com
CAN'T WAIT TO SEE YOU THERE!
Hayley x