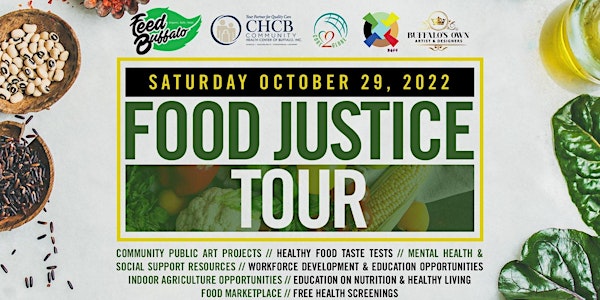 Food Justice Tour
Food market, cooking demonstrations, health screenings, and information about community resources in one space!
When and where
Location
Workforce Training Center 683 Northland Avenue Buffalo, NY 14211
About this event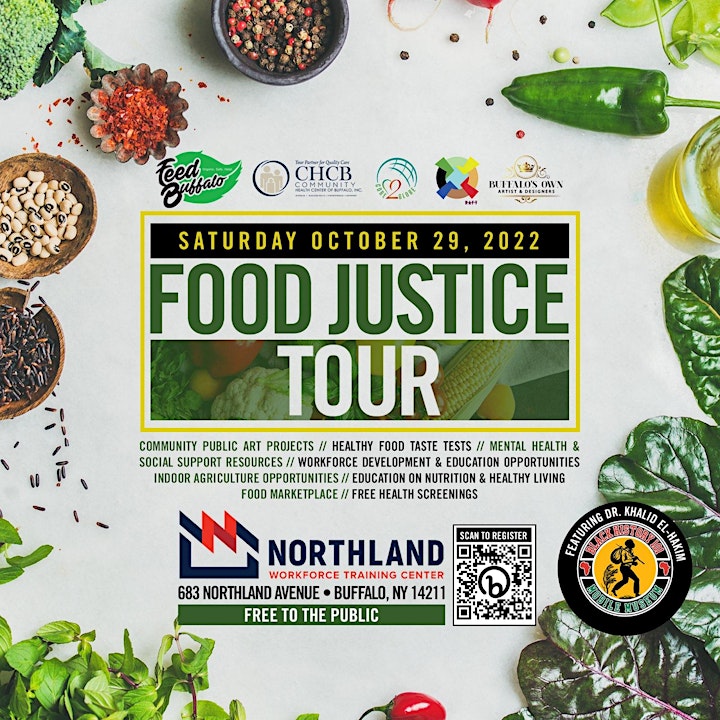 Buffalo's Own will host the first "Food Justice Tour" at the Northland Workforce Training Center = Delavan-Grider Community Center at 683 Northland Ave, Buffalo, NY 14211on Saturday October 29th from 12 p.m.-5 p.m.
The Food Justice Tour aims to promote health equity and discuss the much neglected public health sector. The event will draw attention to the importance of food sustainability, complying with the United Nations Sustainable Development Goal 2 of ending hunger coupled with Goal 17, which calls for partnership and collaboration in achieving all goals. Guests of the Food Justice Tour will be able to participate in or learn about:
A community public art project
Healthy food taste tests
Mental health & social support resources
Workforce development & education opportunities
Indoor agriculture opportunities
Education on nutrition & healthy living
Food marketplace
Free health screenings
During the event guests will also be able to experience the Black History 101 Mobile Museum founded by Dr. Khalid el-Hakim. The Black History Mobile Museum is an award winning collection of over 10,000 original artifacts of Black memorabilia dating from the trans-Atlantic slave trade era to hip-hop culture. The first event is free and open to the public. Pre-registration for the event is required.
About Buffalo's Own:
Buffalo's Own is a non-profit organization established to provide opportunities to the best artists from Nickel City to show their talent with idiosyncratic artwork on various platforms. It also actively advocates for community development by inaugurating social campaigns and collaborating with other organizations. Buffalo's Own is on board with Feed More W.N.Y., Feed Buffalo, R.A.F.T., Core2Globe and Global African Business Association for the Food Justice Tour.