Location
The International Culinary Center, 462 Broadway 4th Floor New York, New York 10013
462 Broadway
New York, NY 10013
Description








present
Food Investing Conference
Sponsored by SocialRadius, Greenberg Traurig

Interested in meeting early-stage Investors in the Food Industries?

Then register for The Soho Loft and FundingPost Food Investing Conference on Thursday, August 29, at the International Culinary Center in New York City!

The Soho Loft and FundingPost has hosted 200+ sold-out venture events in 22 cities over the past 12 years.

If you are an Investor, Company, Service Provider, or Member of the Press in food, restaurant, food products, food tech, restaurant tech, services, consumables or packaged goods... either on the creative side, product side or the technology that supports it, such as logistics, ordering, marketing, tracking, shipping, or sales, this is a Must-Attend event!

The panels for the day:
Early-Stage Consumer Products Investing: How to meet investors, pitch them, and what it really takes to get them to write you a check!

Growing your food business: Protecting and selling your product, and positioning it for a capital raise.

Using CrowdFunding to raise capital for your food company

Keynote: Crowdfunding for food companies. Presented by Benjamin Lee, CircleUp



Who should attend?
* Food entrepreneurs raising capital.
* Food Investors (VCs, Angels & Corporate) to meet companies and speak on our panels.
* Exhibiting Companies to demo their stuff for partners and investors.
* sponsors to moderate panels, exhibit and meet Food companies and investors.
We will be discussing trends in Early-Stage Investing, things that are most important to Investors when they are considering an Investment, the best and worst things an entrepreneur can do to get their attention, grow their business, use crowdfunding, additional advice for entrepreneurs, and, of course, the best ways to reach these and other Investors.

Breakfast Workshop:
Additionally, ALL companies can attend the Pitching Workshop Breakfast from 8am-10am. During this workshop we will completely deconstruct your elevator pitch, and work with you on formulating a clean and concise elevator pitch giving the important information that investors NEED to hear to make an educated decision on your company!

There will be plenty of time for networking with the Investor panelists, both before & after the panels and at the networking Lunch and Cocktail Party!
Exhibitors
There will also be several exhibitors at this event - if you have an amazing product you want to show off, you can have a exhibit booth at the event. This room will be filled with talent - Bring your best stuff! Exhibiting Companies will give a 2 Minute Elevator Pitch in person to the Panel of Investors during the event! There is only 1 space left for Exhibitors.

As an additional benefit, entrepreneur 1/4 page summaries will be given to the investor speakers and attendees. All of the Investors will get your company description and contact info!
Location: The International Culinary Center, 462 Broadway, 4th Floor New York, NY 10013
Date: Thursday, August 29, 2013
Time: 8am-6pm
Cost:
-Event Ticket (3 left): $385
-Exhibit Booth (includes 2 tickets): $1100
Speakers:
Managing Partner, Soundboard Angel Fund
Jonathan Hakakian joined SoundBoard Consulting Group LLC, in early 2010 after working in the construction industry, rising to the level of project manager. His entrepreneurial passions started early, having grown up in a retail, family business and playing a role in the growth and success of the company. In 2006 Jonathan partnered in founding a consultancy that helped bridge the gap between baby boomer business owners and the burgeoning Gen-Y population entering the workforce. The firm also project managed outsourced global resources for the benefit of its domestic clients.

During his tenure at SoundBoard Consulting, Jonathan supported a core group of clients in their process to uncover early-stage and start-up investment opportunities. As Co-Founder of SoundBoard Ventures, Jonathan coaches "new" entrepreneurs as they build out their business plans, prototype their products & services, and need a point of accountability to support building momentum in their ventures.

Jonathan graduated from the George Washington University, with a degree in Business Administration concentrating in Finance. He is certified in Essential Facilitation and provides clients with in-depth analysis in order to establish clarity and prove alternative perspectives. He has also participated on the review committee for a number of business plan competitions at local universities.
Angel Investor, Topstone Angels
Kristin is a serial entrepreneur with experience in startups, mergers, acquisitions, joint ventures, new product development, nonprofits, as well as commercial and residential real estate. She has extensive experience in both traditional and new media, including executive positions at American Lawyer Media, The Deal, and A&E/The Histo ry Channel. Kristin currently serves on the Board of Green Guide Living and is a mentor to the NY Region of the Kairos Society. Her nonprofit experience includes multiple terms as President of the Board of Directors of the YWCA Darien/Norwalk. Kristin graduated from Fordham University with a BA in English Literature and an MBA in Finance and Marketing.
Chairman and CEO of McGovern Capital
Kevin M. McGovern is the Chairman and CEO of McGovern Capital,LLC, which provides investments and business strategy to emerging companies, particularly those engaged in consumer technologies and holders of Intellectual Property Rights. He has founded over a dozen companies, seven (7) of which have become world and/or category leaders, including SoBe Beverages, Tristrata (AHA skincare technology), and KX Industries (home-based water purification).
Angel Investor, ARC Angel Fund
Tom Nicholson is an entrepreneur, early-stage investor and founder of Nicholson NY, a leading NYC digital agency sold for $75 million to the Interpublic Group (IPG) and IconMedialab of Sweden, today one of the largest Internet consultancies in the world (NYSE-Euronext: LBi). Subsequent to the sale, he served on the company's Board of Directors and was Chairman of the US region prior to his departure in 2009 to focus on the "post-PC" Internet.
Tom has been an active part of the NYC digital scene since it's inception. Called the dean of multimedia by NY Magazine, his early work helped define the current digital agency model as he and his firm provided guidance and development services to many of the world's leading global financial, technological, entertainment and cultural institutions such as IBM, McKinsey, MasterCard, Citibank N.A., NBC, Prada and the Metropolitan Museum of Art. Under his leadership Nicholson NY/IconNicholson won every major national and international industry award and was consistently ranked by Forrester as one of the top firms in the U.S. and named by AdAge as one of the top three creative firms in the world.
Since 2010 Tom has been an active early stage investor and advisor to startups such as Art.sy, the Pandora-style art discovery engine, for which he was the first outside investor, and as a founding member of the Angel Round Capital (ARC) Fund that has identified and supported notable startups including Medivo, UpNext, Uptown Networks, Altruik, iJukebox, CareerMinds and others.
Tom holds an MFA in Design from Michigan's Cranbrook Academy and has been recognized by Crain's, New York Magazine, New York University and others as a technology leader in the New York area.
Principal, AccelFoods
Jordan is a Co-Founder and Principal of AccelFoods, an accelerator platform for earlystage food companies. AccelFoods offers hands-on operational and financial support, a deep bench of mentors, strategic partnerships and access to capital in an effort to instill best practices in the businesses that it works with so that they can scale more effectively. The team is currently in the process of developing the platform with the intent to launch its first "class" of entrepreneurs in January 2014.

After graduating from Columbia College and Fordham Law School, Jordan began her career as a corporate attorney spending most of her time at Morrison Cohen LLP, a full-service law firm primarily servicing clients in the middle-market private equity space. While at Morrison Cohen, Jordan advised financial sponsors and their portfolio companies, with a practice focused on mergers and acquisitions, securities and debt financing. Jordan spent considerable time conducting due diligence on behalf of funds seeking to acquire companies between $1-100 million in revenue, identifying business issues prior to acquisitions.
A food enthusiast at heart, Jordan left her legal career behind to found and run a New York City based catering company, Flatiron Kitchen, where she oversaw all aspects of operations including vendor and strategic partnerships, accounting/finance, sales, marketing and regulatory compliance. Representative clients included: Ogilvy and Mather, Levi Strauss, New York & Company, as well as several political campaigns and galleries.

In addition to her role at AccelFoods, Jordan also serves as a Managing Director of Golden Seeds, a national angel network that invests in women-run companies, where she serves as a lead member of the Consumer Sector Group.
Managing Partner, Alliance Consumer Growth
As a co-founder and managing partner of ACG, Trevor enjoys providing a unique level of partnership and capital to entrepreneurs with consumer businesses poised for compelling growth. He has years of experience investing in the consumer industry and executing a variety of financial transactions. Trevor currently serves on the board of Phil's Fresh Foods, maker of EVOL-branded frozen food products.
Prior to founding ACG, Trevor was a principal with The Lessing Companies, a consumer-focused private equity firm. Earlier in his career, Trevor worked for Texas Pacific Group (TPG Capital), one of the world's largest private equity firms with over $48 billion of capital under management. As a generalist at TPG, Trevor was involved in transactions in the consumer, industrial and healthcare sectors.
Before TPG, Trevor spent three years working for the New York-based private equity firm, Harvest Partners where he completed investments in the juvenile products company Evenflo, the natural personal care business Nature's Gate & Nature's Gate Organics, the personal care and beauty business Arbonne International, and the transit bus manufacturer New Flyer Industries.
Trevor began his career in the Mergers & Acquisitions Group at Lehman Brothers. Trevor holds a B.A. from Northwestern University where he studied political science and was the captain of the men's varsity NCAA soccer team.

Ray Payne, Angel Investor
Former Chief Marketing Officer for Citarella, LLC and its subsidiaries; 5 unit Citarella Gourmet Foods, two unit Citarella Restaurant Group, and Lockwood & Winant, the wholesale fish business of Citarella, LLC; in aggregate, a $150MM privately held family business.
Former CEO and owner of Uncle Louie G's, a Brooklyn NY based Italian Ice and Ice Cream franchise concept. Initially acquired the 3 unit chain and grew it to 71 units in 24 months with locations stretching from New England to Florida as well as development and expansion into pre-packaged product program for sale at retail.
Private Investor in an event planning and production company specializing in the Craft Beer, Wine and Spirits market with gross revenue in excess of $4MM per annum.
Private Investor in Rachel's, a Mexican fast casual concept with one current location in Brooklyn, NY with per annum single unit gross sales in excess of $1.3MM.
Private Equity Investor and Partner in Global Ventures Business Advisers, LLC, an active acquirer of middle-market food and beverage concepts with a focus on franchising and private labeling. The majority of the companies we acquire are entrepreneurial or family owned. We are highly experienced at working with individuals, family groups and management teams and understand the many challenges and sensitivities involved in the transition process.
CEO, Innovative Food Holdings
Sam Klepfish is the CEO of Innovative Food Holdings- a company which operates innovative gourmet food related businesses. Innovative Food Holdings also leverages it's unique operating position in the gourmet food space to invest in food related companies. Investments are in seed to early stage food related companies which can leverage the food industry value add, that Innovative Food Holdings brings to the table. Sam is also a partner at Tri State Ventures- a NYC based angel investment group and is an angel investor in seed stage companies with clear monetization strategies.
CEO, MediaMath
MediaMath CEO Joe Zawadzki is a respected pioneer in the online marketing industry, known especially for establishing the demand-side platform sector. With his deep experience in audience targeting and optimization, ad networks and exchanges, and real-time bidding Joe is regularly invited to speak at industry conferences, roundtables and major events.
After a decade representing buyers at top-tier agencies and Fortune 500 companies, Joe Zawadzki saw the need to reshape the online marketing landscape by integrating technology, data, analytics, and marketing best practices into a single media platform. He founded MediaMath in 2007, launching a technological revolution with the company's pioneering marketing OS, TerminalOne, the first DSP.
Previously, Joe was founder, president and chairman of Poindexter Systems / [x+1], incubated Right Media, and as managing member of Occam's Razor, shaped AOL's yield management and DoubleClick's buy-side optimization strategy.
His early career was spent as an investment banker, where he developed his expertise in quantitative analysis and market dynamics, and he remains an active New York technology investor whose portfolio includes AppNexus, AdSafe, 33Across, C3Metrics, Hashable, Accordant and Spruce Media.
Joe holds several patents in the area of online methods for dynamic segmentation and content presentation. He is a graduate of Harvard University and was a Teaching Fellow in cosmology, set theory and the history of science.

Keynote:
Director of Business Development, CircleUp
Ben comes to CircleUp with experience in both startups and consumer products. He previously worked at JH Partners, a consumer-focused private equity firm, where he invested in and supported companies in a variety of industries, including personal care, home goods and direct marketing. When he couldn't shake his interest in smaller companies, he went on to spend time at GoSmile, a developer of innovative teeth whitening products, and TaskRabbit, an online services marketplace. Ben started his career as an investment banker at Thomas Weisel Partners.

Ben received a BS in Physics from Stanford University and an MBA from Harvard Business School. He holds Series 63 and 82 licenses. As a South Jersey native, Ben desperately misses Philly cheesesteaks and is patiently waiting for the Philadelphia Eagles to win their first Super Bowl.
Angel Investor
Ed Emanuelli was born in raised in San Juan, Puerto Rico; from a young age he's been involved in all sorts of start ups and ventures. The first being a surf company which still exist today, then several young minded ideas like a female talent agency, a tour guide company and a food truck / van way back before food trucks where in. Now a days, after a few successful exits and a few bumps on the road, Ed is leading the charge with a homegrown angel investment group based out of Puerto Rico and trying to play a key role in helping the entrepreneurship ecosystem grow locally in a manner that P.R. can become a center for Caribbean, Central and Latin American innovation and investment.
Regarding the technicalities, Ed is a licensed state and federal attorney with an L.L.M from Pepperdine University in Negotiation. His interest in the food space came at a young age due to the fact that his family operates one of only two milk manufacturers and distributors in Puerto Rico, amidst other beverages and by-products that are part of their brand. They are currently celebrating 95 years since inception.
Ed's "other" job is working as Vice President and Sales Leader for Hub international Insurance Brokers. Hub is the 10th largest insurance broker in the world. Ed's local firm used to be the largest local capital firm in Puerto Rico when HUB made an approach to buy the business and have Ed's team help them lead the charge for a Caribbean and Central American expansion. HUB handles a lot of business in the New York region with corporate offices in the heart of the city, including a start up practice which Ed is focusing on here in NYC.
Principal, Frontier Equities Venture Capital
Marit Molin is a principal at Frontier Equities VC, where she spends most of her time finding and researching early stage companies. Marit was an investor in glacéau/vitamin water and is currently an investor in Nurture Inc/Happy Baby Foods. Marit is also a contributor at Emergingmoney.com, where she analyzes and writes about emerging market companies and mutual funds. After owning her own fashion business for eight years she started analyzing and buying retail stocks, which awakened her interest in the financial and Venture Capital area. Marit holds a degree from NYU.
Angel Investor, 37 Angels
Toan Huynh is a serial entrepreneur and angel investor focusing on food, technology, and start-up. As a successful three-time entrepreneur, Toan has started and successfully exited 2 out of 3 start-ups, including her most recent venture that is a cloud computing firm.

While Toan enjoys technology, her true passion lies in the creation of a business and food- she has had that opportunity to combine both with her third start-up. The Saucey Sauce Co. is an producer of artisanal, ready-to-serve Vietnamese savory sauces or "nuoc cham", based locally in Brooklyn, NY. Started on a shoe string and while traveling all over for her other businesses, Toan and her co-founder Ken has grown the business and the sauces can be found in over 25+ specialty stores and on-line e-commerce sites, and ships internationally to Canada and overseas.

Toan also invested in food start-ups, including the New York Distilling Company, founded by the famed Tom Potter, founder of the Brooklyn Brewery. She is also a member of the 37Angels women-only Angel investor network, specializing in early-stage, seed-round start-ups.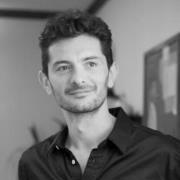 Chef and Host, The Cooking Channels Extra Virgin
Born in Florence, Italy, Gabriele Corcos was raised in the Olive Country of Fiesole. His grandmother and mother taught him everything he knows about Tuscan food and traditional farmers' cuisine. Gabriele has an insatiable fascination with food, a love for organic ingredients, and foremost a determination to feed his wife and children in the healthiest and most natural way he knows...the Tuscan Way. After a few years spent in L.A. catering high-end events and cooking for many celebrities and clients in the entertainment industry, Gabriele was hired as the consulting chef for the prestigious Montauk Yacht Club in Long Island in the summer of 1012. His menu featured traditional farmers cuisine from his home country and a few Super Tuscan takes on American staple recipes. He is currently living in Brooklyn and in the process of opening his first restaurant.
The hit Cooking Channel show, Extra Virgin, invites viewers into his family's Brooklyn home, where Gabriele and his wife, actress Debi Mazar, share their passion for food and each other. She's a modern girl from Queens, and he's a food purist from the hills of Tuscany. With their two young daughters, they have a home life that is pleasantly chaotic and filled with only home cooked Tuscan meals. Gabriele and Deborah created, produce and host the show Extra Virgin which airs domestically on the Cooking Channel and globally on the Food Network International platforms.
The couple is set to release their first cookbook with Clarkson/Potter during Spring 2014.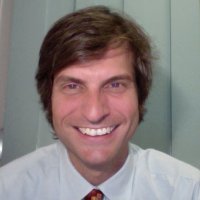 Chairman, NYC Lion
Derek Denckla is both an impact investor and a sustainable business entrepreneur. He founded Slow Money NYC and chairs NYC LION (Local Investing Opportunities Network), an angel investor network focused on funding small, local and sustainable food business. He founded and runs FarmCityFund.org, a pilot project providing loans to urban farms in 2012. Currently, he is Senior Advisor to NewYorkMouth, a newly-launched online store for small-batch, artisanal foods that actively nurtures the growth of makers' businesses. He also founded FarmCity.US, an action-research project exploring ways to invest in social, cultural and economic growth of urban agriculture, spinning off the nascent CitySeed.org. Denckla writes widely on sustainable agriculture, urban and otherwise, on his blog TheGreenest.Net, as well as such Small Farms Quarterly, CITIES and other publications. Denckla provides and business consulting and private equity through his firm, Denckla Projects.
Partner, Warbros Venture Partners
Prior to co-founding Warbros, John spent eight years working in various marketing capacities in the consumer packaged goods industry - first at Best Foods/CPC, where he managed major food brands, such as Skippy Peanut Butter, and later as a marketing consultant to large and small companies in a variety of industries. In between, he worked at Callard & Bowser (a small candy company later acquired by Kraft Foods), where he helped to build Altoids Peppermints from an unknown $7M brand into the #1 selling mint product in the U.S. with sales today of over $100M. Prior to these experiences, John worked in equity research at Lehman Brothers.

Partner, Greenberg Traurig LLC
David Gitlin focuses his practice on corporate and securities, with an emphasis on mergers and acquisitions, venture capital, technology development and corporate finance. For more than 30 years, David has counseled foreign clients doing business in the United States and U.S. clients doing business abroad. He has structured more than 200 M&A deals, over half of which have been cross-border transactions involving leading businesses in Finland, India, Israel and Sweden, among others. His representation of U.S. clients has included the purchase or sale of businesses in more than 15 countries.
David represents both U.S. and foreign venture capital funds, and has handled numerous technology development transactions, including licensing, distribution and joint venture agreements, as well as collaborations between industry and academia.
David received his law degree from Tel Aviv University Law School and received his LL.M. from the University of Pennsylvania Law School. He is admitted to practice in Pennsylvania, New York and Israel.
David is recognized by Chambers USA as a leading M&A attorney and is nationally ranked as a leading Venture Capital attorney. In 2005, he was recognized by the mayors of Philadelphia and Tel Aviv for exceptional accomplishments in developing business opportunities for Israeli companies in the United States.
Prior to joining the firm, David was partner in the corporate practice of a large, multi-disciplinary law firm. He also practiced at a Philadelphia-based law firm, where he chaired the corporate/securities practice group and was a member of the firm's executive committee.

Angel Investor, New York Angels
Alain Bankier is active shareholder and board member of The Manischewitz Company, a serial entrepreneur and an active early stage/ angel investor. In 2002, Alain co-founded the Saveur Food Group (SFG) to create, acquire and build small to midsized branded food companies and in2008 Manischewitz was merged with SFG. In the mid 90's,Alain was a co-founder of NYNMA's angel investment group, which was the precursor of the New York Angels(NYA). As a leading member of the NYA, Alain invests in a wide variety of technology, media and content companies. Alain has been a board member and advisor to a variety of companies and has been instrumental in achieving exit opportunities for several of these businesses.
Combining his knowledge of the food industry and his experience in the tech and media startup world, Alain has been focusing on investment opportunities at the intersection of food, media and technology. This includes investments, among others, in Mouth.com and Plated.
Before his adventures in the food industry, Alain was a founder of an international boutique investment bank, which he sold to BNP Parisbas, where he was the Head of Mergers and Acquisitions- Corporate Finance North Americas.
Alain lives In Quogue, NY and in Manhattan.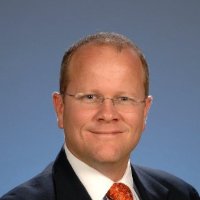 President, Sysco Ventures
Mr. Brian Beach is the senior vice president for business development at Sysco Corporation and the president of Sysco Ventures. With annual revenue of approximately $42 billion, Sysco is the global leader in selling, marketing, and distributing food and related products to restaurants, healthcare and education facilities, lodging establishments, and others. Sysco Ventures is a new strategic initiative focused on innovative solutions and technology in the industry. Mr. Beach joined Sysco in February 2011 to lead this new effort.
Previously, Mr. Beach was the senior vice president for administration and business ventures at the University of Florida. In this role, he served as the chief administrative and operations officer for the university and he was responsible for the overall leadership, management, and organization of central administrative units. Reporting directly to Mr. Beach were the vice president for business affairs, the vice president/chief financial officer, the vice president for human resources, the vice president/chief information officer, the chief audit executive and the chief privacy officer. Mr. Beach also interfaced with the other University of Florida vice presidents on a variety of strategic issues and he directed various business ventures on behalf of the university, including a major real estate development project.
Mr. Beach was also chief of staff to the president at UF. In that role, he served as a strategic advisor to the president and directed special projects for the president and the university's 13-member Board of Trustees. He interfaced with the president's cabinet, legislators, donors, alumni, students, and faculty. He joined UF in 2005.
Mr. Beach has 15 years of experience in venture capital, investment banking, and consulting. Prior to his role at UF, he was a managing director at SI Ventures, a $200 million venture capital firm affiliated with Gartner Group,specializing in information technology and communications infrastructure companies. Mr. Beach was previously the executive vice president and served on the board of directors of Allen C. Ewing & Co., an investment banking firm focused on the southeast market. At Ewing,he managed a number of engagements resulting in successful mergers and acquisitions, private placements, and public offerings for middle-market companies.
In addition, Mr. Beach has also served as vice president of Synagen Capital Partners, a merchant banking firm based in Florida. He began his career with Ernst & Young, where he was a senior consultant.
Mr. Beach holds an MBA and a bachelor of science degree, majoring in finance, with highest honors, from the University of Florida. He is also a registered generalsecurities principal.
Mr. Beach has served on several boards of directors, including eAngler (acquired by Ritz Camera Interactive),Prasara Technologies (acquired by a division of Scientific-Atlanta), and Allen C. Ewing & Co. (acquired by Intrepid Capital). He also served on the Advisory Board of the University of Florida Warrington College of Business Administration, as well as the UF Center for Entrepreneurship and Innovation.
Keynote:

Partner, Greenberg Traurig LLC
Donald Stein focuses his practice on federal regulatory issues, and in particular United States Customs law, trade remedies and trade policy issues. From dealing with imports and the myriad of laws enforced by the U.S. Bureau of Customs and Border Protection (Customs), he has also developed experience in practicing before other federal regulatory agencies, including the Food and Drug Administration, the Federal Trade Commission (FTC), and the Consumer Product Safety Commission. He is also experienced in working with both the U.S. Department of Commerce and the Office of the U.S. Trade Representative in connection with trade law and trade policy issues.
In the Customs area, Don has wide-ranging experience representing clients in the apparel and agriculture sectors, as well as in many other industries, in tariff classification, valuation, country of origin and country of origin marking matters, as well as defending clients against Customs claims for penalties, liquidated damages, and/or the redelivery of goods. He has also worked closely with U.S. intellectual property owners to help protect their intellectual property against unauthorized and infringing imports. Under the Customs regime of "informed compliance," Don has worked with his clients to advise and ensure that they structure their import operations in a manner that is fully compliant with all Customs rules and regulations. He has also worked with clients to design and implement Customs compliance programs.
In the trade policy area, Don has represented the interest of clients in trade preference matters (free trade agreements and special trade programs), as well as in matters pending before the Congress which may affect their interests. He also provides advice to clients on World Trade Organization (WTO) related issues.