Description
*español abajo
**Due to overwhelming interest, free tickets to Food in the 15th are likely to sell out. There will be a limited number of walk-up tickets available at the door, and some standing room at the event.**
**Can't make it to Food in the 15th? You can watch the forum on our livestream starting at 6:30 pm on Wednesday, October 3rd here: https://www.facebook.com/events/235742100429327/**
Food is a basic human right and a major driver of California's economy. And yet, the current food system produces low wages and hunger, and is a major contributor to climate change and other major environmental issues. Hear your future State Assemblymember, Jovanka Beckles or Buffy Wicks, address these important topics at a candidate forum on food in California's 15th Assembly District. Learn about the candidates' perspectives on the intersectional topics that impact our work and lives, like access to healthy food, food workers' rights, and agriculture's impact on the environment.
Food in the 15th will be moderated by Nina Ichikawa, Policy Director of the Berkeley Food Institue, with prepared questions from the event's hosts, followed by moderated questions from the audience.
This event is free and open to public, but seating is limited, so reserve your ticket early. Food, Spanish translation, and childcare for kids out of diapers are available. (Select RSVP + Childcare ticket option to reserve limited childcare spaces)
Richmond Memorial Auditorium's Bermuda Room is a 10 minute walk from Richmond BART station.
Event Schedule:
Doors open @ 5:45 pm
Forum 6:30 - 8 pm
Arrive early to get dinner and save your seat.
Hosts: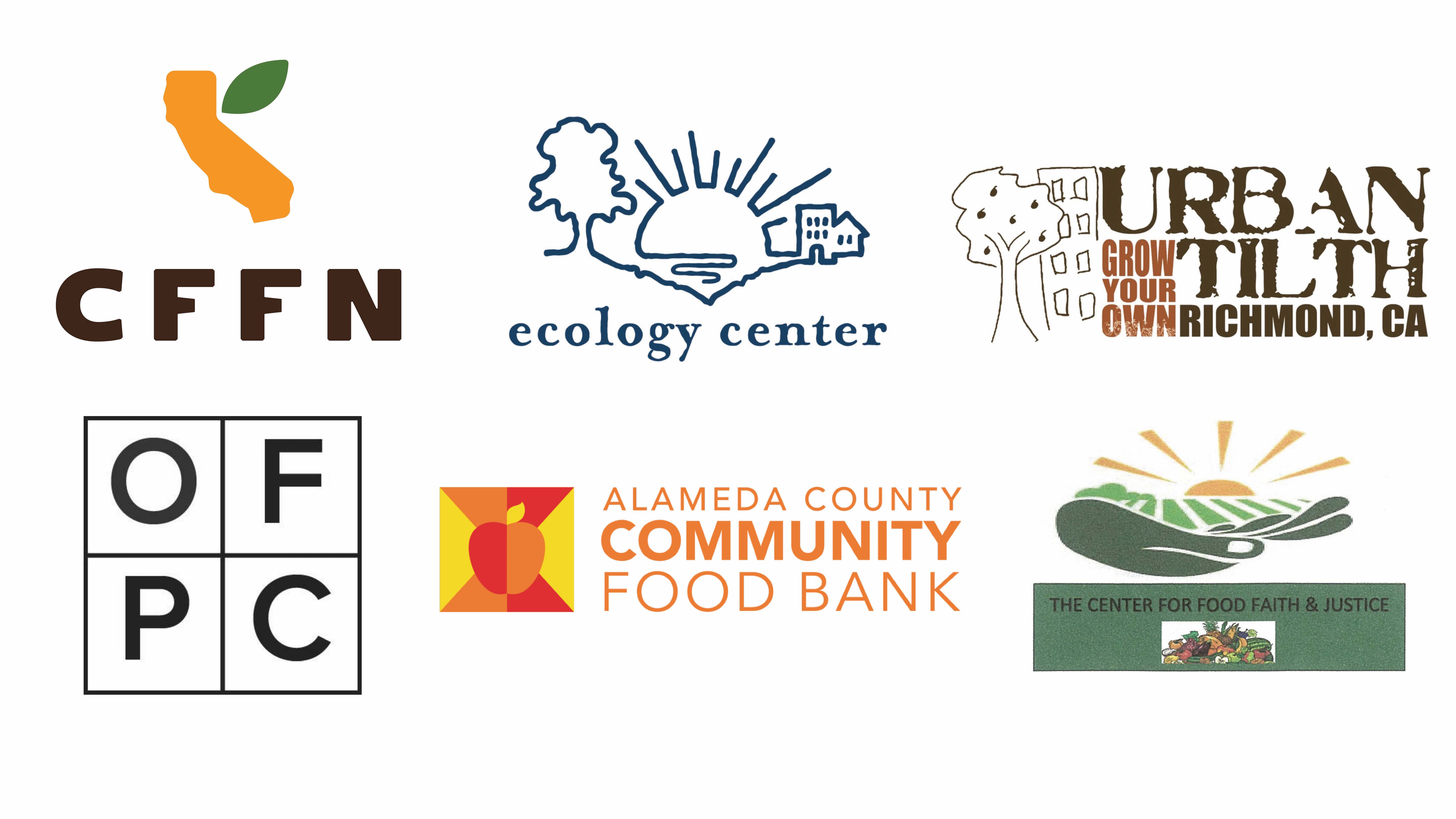 Supporters: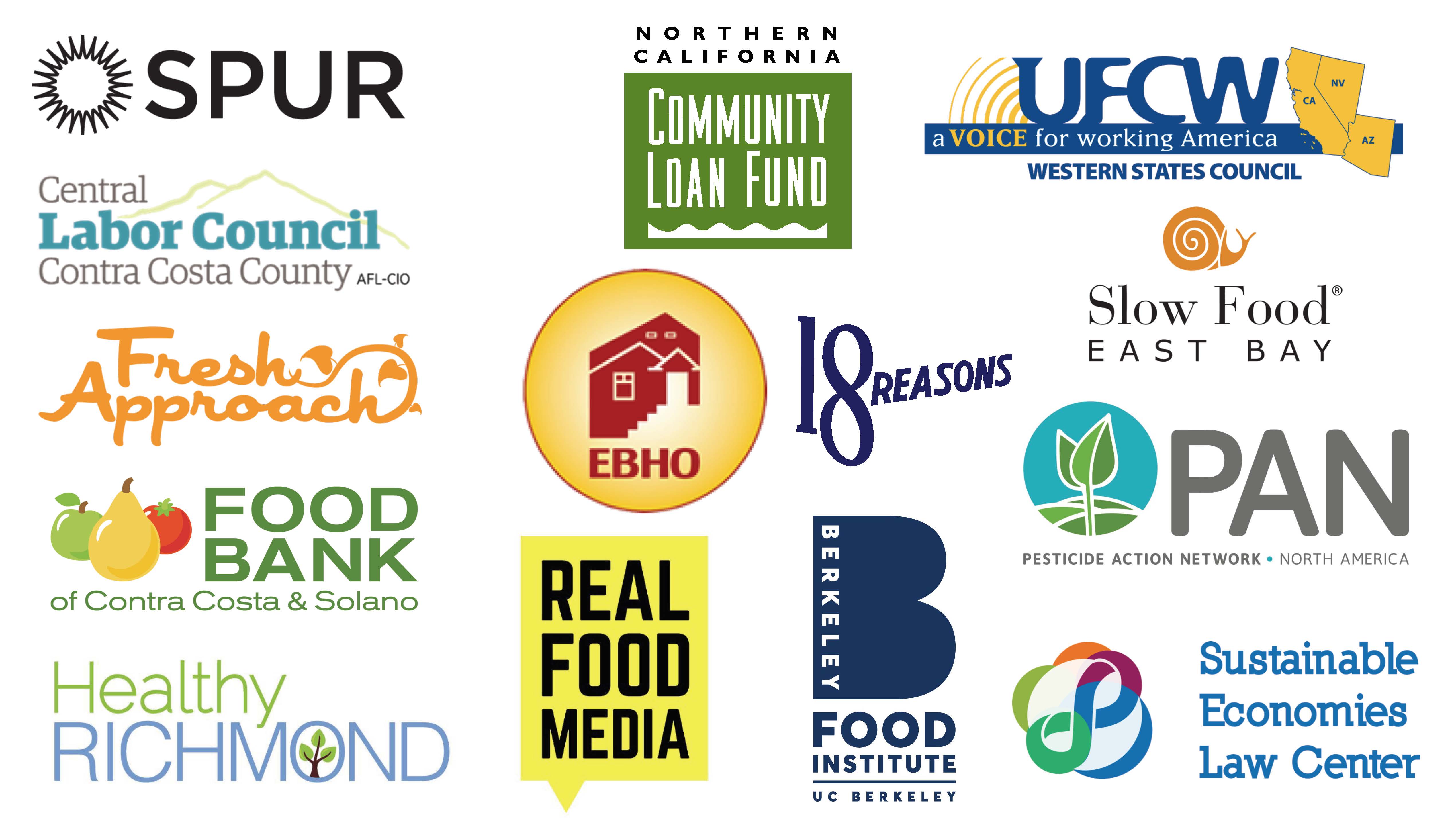 and
Berkeley Food Policy Council
Richmond Food Policy Council
Click here to check if you're a resident of State Assembly District 15.
LOS ALIMENTOS EN EL DISTRITO 15: FORO DE CANDIDATOS
El alimento es un derecho humano básico y un importante impulsor de la economía de California. Y, sin embargo, el sistema alimentario actual produce salarios bajos y hambre, y es un importante contribuyente al cambio climático y otros problemas significativos en el medio ambiente. Escuche a su futura asambleísta estatal, Jovanka Beckles o Buffy Wicks, abordar estos temas importantes en un foro de candidatos sobre alimentos en el Distrito Asambleísta número 15 de California. Conozca las perspectivas de los candidatos sobre los temas intersectoriales que afectan nuestro trabajo y nuestras vidas, tales como el acceso a los alimentos saludables, los derechos de los trabajadores de alimentos y el impacto de la agricultura en el medioambiente.
El evento "Los Alimentos en el Distrito 15" es un foro moderado, con preguntas ya preparadas por los anfitriones del evento, seguido por las preguntas moderadas por la audiencia.
Este evento es gratuito y abierto al público, pero el cupo es limitado, así que reserve su boleto temprano aquí. Habrá comida, interpretación al español y cuidado de niños para los niños que ya no usan pañales. (Seleccione la opción de boleto "RSVP + Cuidado de Niños" [confirmación de asistencia más cuidado de niños] para reservar los espacios limitados para el cuidado de niños).
El Auditorio Memorial de Richmond, Salón "Bermuda" está ubicado a 10 minutos a pie de la estación del BART de Richmond
Las puertas se abrirán al público a las 5:45 p.m.
Llegue temprano para cenar y guardar su asiento.
Haga clic aquí para ver si es residente del Distrito 15 de la Asamblea Estatal.