Description
Food Futures Speaker Series: Feeding Our Troops Abroad
Food+City is excited to announce the third event in our 2018-19 Food Futures speaker series, and the first of the new year. We are thrilled that Colonel Christopher Burke has accepted our invitation to come speak about his experiences in food supply chain logistics with the U.S. Air Force. Dr. Burke will discuss with Food+City Founder, Robyn Metcalfe, food historian and food futurist, the complexities of military food supply chains, and the ever-changing logistics of feeding troops during troop withdrawals overseas. Once again, Food+City presents a dynamic duo sharing their wealth of knowledge, withample time for Q & A to follow the interview.

In his position as faculty for the McCombs Business School's Supply Chain Management Center, Dr. Burke teaches undergraduate and graduate courses in Operations Management, Project Management, Information Technology Management, and Procurement and Supplier Management. A dynamic leader, Dr. Burke has decades of experience deploying innovative technology and business process solutions for increased efficiencies, improved customer experiences, reduced costs and increased revenue in food supply chains.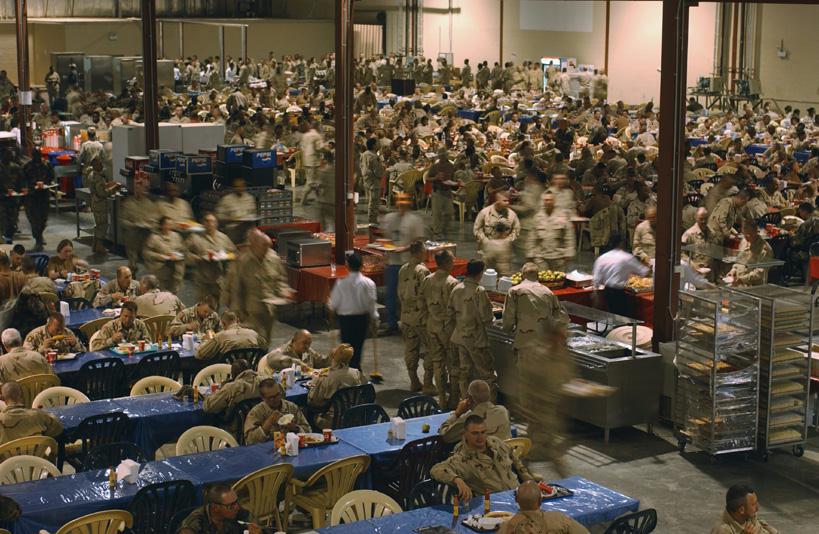 Parking options:
Platinum Parking, 2438 Guadalupe St, Austin, TX 78705 - 5 minute walk

University Co-op Parking Garage, 2214 San Antonio St, Austin, TX 78705 - 6 min walk

San Jacinto Garage, 2400 San Jacinto Blvd, Austin, TX 78705 - 10 min walk

Street parking is limited, but there are Pay to Park ($1/hr) spaces along Dean Keeton.
Tags: Thing to do in Austin, TX, Supply Chains, Technology, Food supply chains, US Army, ROTC, troops, Air Force, Food+City