Description
Pick up a shovel and plant some trees! Join us on Sunday, January 24th for our first ever Food Forest Festival! Plant an edible forest in the heart of Encinitas in honor of Tu B'Shevat, the Jewish birthday of the trees, and create lasting community connections.
During the day, plant trees with our farmers or take a rest in the shade and learn about ancient agricultural farming practices, tree propagation, Tu B'Shevat learnings, and more. Groove to a live performance by Darshan at lunchtime and during sunset!
Participants in this festival should be prepared to get their hands dirty! The day will include digging, lifting, and bending, so we ask people to join only if they can do these activities for 1-3 hours. While there will not be children's programming at this event, children are welcome and must be supervised at all times.
More information coming soon.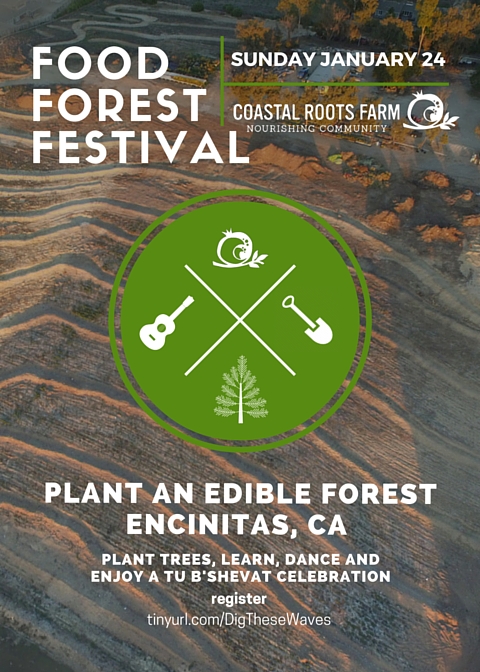 FAQs
Is there an age limit to enter the festival?
Suggested age is 13 and up. Children under 13 are welcome, but must be supervised at all times.
What is a "food forest"?
Imagine one day being in Encinitas and walking on one of our amazing trails. This particular trail is clearly a forest with a canopy of large trees. As you enter you realize this forest isn't just comprised of beautiful scenery and smells, in fact you start to notice that every layer of this forest is full of food you can pick and eat, from the canopy to the ground.