Food for Thought: Connections Between Nutrition and Brain Health
Description
There is growing research evidence that what you eat can affect your mental health, including your mood and cognition. The evidence supporting nutrition's role in brain health will be discussed in our next Science in the Parks program.
Specifically, Dr. Tussing-Humphreys will focus on discussing research tying a Western-type diet pattern to mental health disorders such as depression and dementia. She will also review how a plant-based diet like the Mediterranean diet can be beneficial to mood and cognitive health.
Speaker:
Lisa Tussing-Humphreys, PhD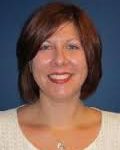 Dr. Tussing-Humphreys is Assistant Professor in the Division of Academic Internal Medicine and Geriatrics of the Department of Medicine in the University of Illinois at Chicago College of Medicine. She directs the UI Cancer Center's Diet and Behavior Shared Resource and is an associate in the UIC Building Interdisciplinary Research Careers in Women's Health and an IHRP Fellow. Her current work focuses on obesity-associated iron metabolism dysfunction and its relationship to health status and disease risk.
A registered dietitian, Dr. Tussing-Humphreys earned her doctoral degree in human nutrition from the UIC College of Applied Health Sciences in 2009, writing her dissertation on hepcidin-mediated iron deficiency of obesity. She holds an MS in nutritional sciences from the University of Illinois at Urbana-Champaign and a BS in clinical dietetics from SUNY College at Buffalo. Before returning to UIC in 2012, Dr. Tussing-Humphreys was research scientist with the USDA Agricultural Research Service, and principal investigator of a church-based diet and physical activity intervention for African American adults in the Lower Mississippi Delta region.
Event Details:
Thursday, May 9th, 2019 from 6:00 pm to 7:30 pm, Ping Tom Memorial Park, Leonard M. Louie Fieldhouse, 1700 South Wentworth Avenue, Chicago, IL 60616.
This event is free to attend and seating will be first come, first served.
This program is a part of the Science in the Parks and We Move Chicago initiatives.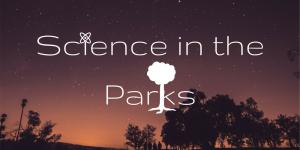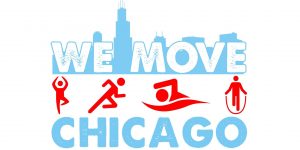 Parking and Transportation:
Ping Tom Park is easily accessible by CTA Red Line Trains at the Cermak-Chinatown stop. For detailed travel information visit www.transitchicago.com or call the Travel Information Center at 1-888-YOUR-CTA or 1-888-CTA-TTY1 (TTY).
Presented in Partnership with:

Notice: As a guest of Chicago Council on Science and Technology (C2ST), you agree to be photographed, videotaped, or filmed and grant C2ST permission to put the finished footage/photography to any uses that it may deem proper including marketing, advertising (print, radio, and television) and PR-related activities.