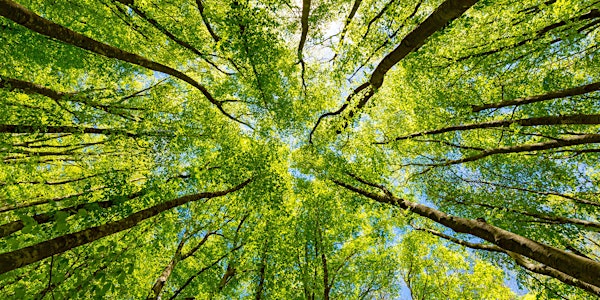 Multiple dates
Food for Thought: A Poetry Cafe
A poetry making workshop for these challenging times, to express our feelings & connect to our own creativity.
By UCSF MERI Center for Education in Palliative Care
Date and time
April 3, 2020 · 11am - June 29 · 11am PDT
About this event
Food for Thought: A Poetry Cafe
Offered by Redwing Keyssar, RN, Author, Director of Patient and Caregiver Education at The MERI Center for Education in Palliative Care, UCSF/Mt Zion
Thursdays, 10:00 AM - 11:00 AM
YOU DO NOT NEED TO BE A WRITER!
In this one-hour "Poetry Café", we will enter the realm of creativity through the art of "Poem-Making"
We will:
• Create a safe environment for each other-with a short guided meditation and music
• Listen to some poems read out loud and see how they make us feel
• Use some specific words or "prompts" to encourage our own "poem-making"
• Share our poetic explorations
In these challenging times, it is more important than ever to express our feelings and connect to our own creativity and community. Join us in using poetry writing as self-care and explore our feelings, fears, and hopes.
"Poetry is simply speaking the truth. Each of us has a truth as unique as our own fingerprints" ~ Dr. Rachel Naomi Remen, from Intro to Poetic Medicine by John Fox
Making poems can:
• Surprise us
• Allow expression of feelings in creative ways
• Guide our own healing journey
About the organizer
The MERI Center is founded in the belief that, in a life of both blessings and struggles, a central opportunity for us all is to find meaning and our proper place in the Universe. Within our families and society, a core responsibility is to be of service to each other, helping those we love to face living with consciousness and comfort, and dying with peace. 
 
Building on the traditional strengths of cultures around the world and on the modern medical expertise of UCSF, the MERI Center is committed to making good care for people facing serious illness routine. Although we all wish to live lives as long and as happy as possible, inevitably, a healthy society includes normalizing and humanizing the inevitable processes of dying in our community.
 
To build a healing community, the MERI Center works to support patients facing serious illness, to train family and volunteer caregivers, to promote the competence and openness of professional health care teams, and to bring an openness to how our community sees death via the core domains of adult education imparting knowledge, developing skills, and fostering healthy attitudes.