Our mission will always be to lighten the load
About this event
The Desire Foundation, Inc and Interstruct, Inc. have partnered to provide aid for the many families of Parramore. We hope that our Bimonthly outreach events will change the narrative of the Parramore community and those around us.
"Food for the Parramore Community"
Location: 814 W Church Street Orlando fl 32805
Date: Sunday, June 20th, 2021
Time: 3PM- 6PM
Contact: Jennifer H. Desire
+1 (321)-426-8869
Jenn@fusionandco.com
We are asking all participating families to register online before arriving at this event. Preventative measures to protect against COVID-19 will be in place, and supplies will be limited so all distribution will be based on prior registration.
Legal ID, and a facemask, will be required to claim items.
THE FOOD BOX WILL INCLUDERice
Milk
Pasta
Eggs
Bread
Onions
Potatoes
Canned goods
Case of water
Limited Fresh greens! First come, first serve
For Donations and volunteer opportunities please message Jennifer H Desire.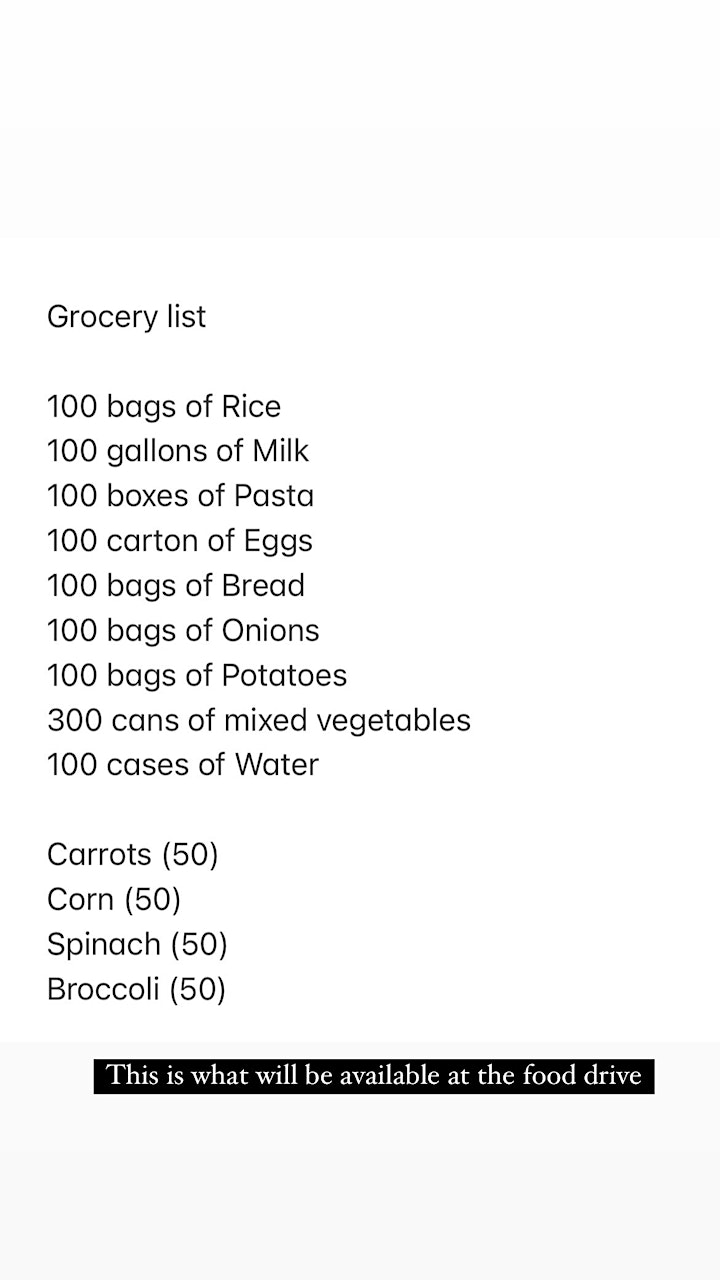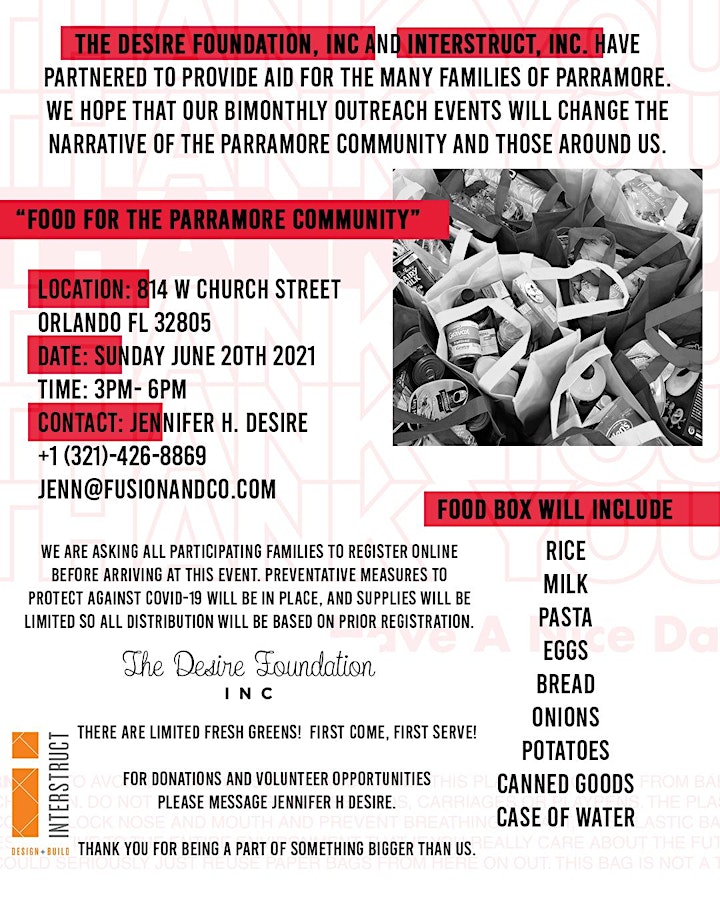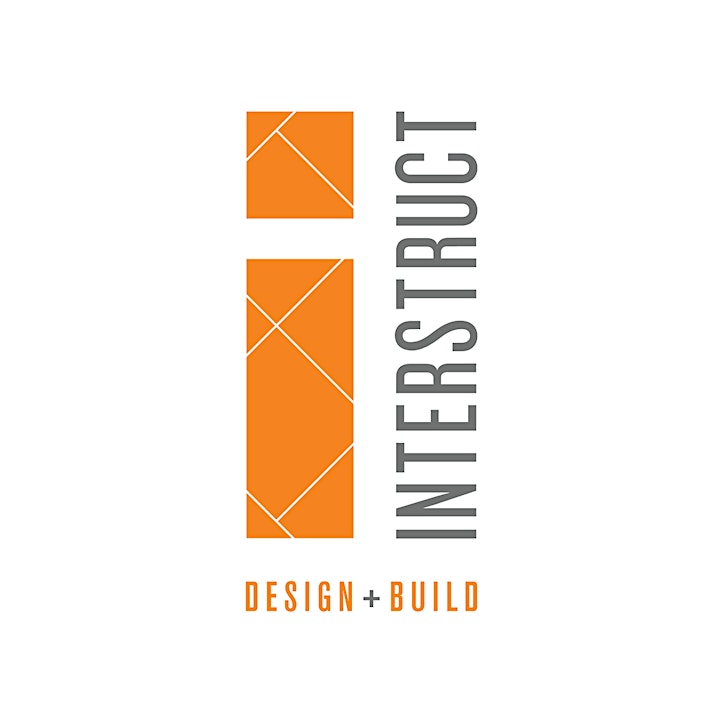 Interstruct is a design-build firm focused on commercial construction and real estate development with offices in Orlando and Tampa, Florida. Founded by Ryan Young, AIA, and Richard Monroe in 2001 as a construction company primarily doing Class A corporate interiors. Interstruct recognized the need for leaner construction and a faster, more agile process to better serve our clients and the industry.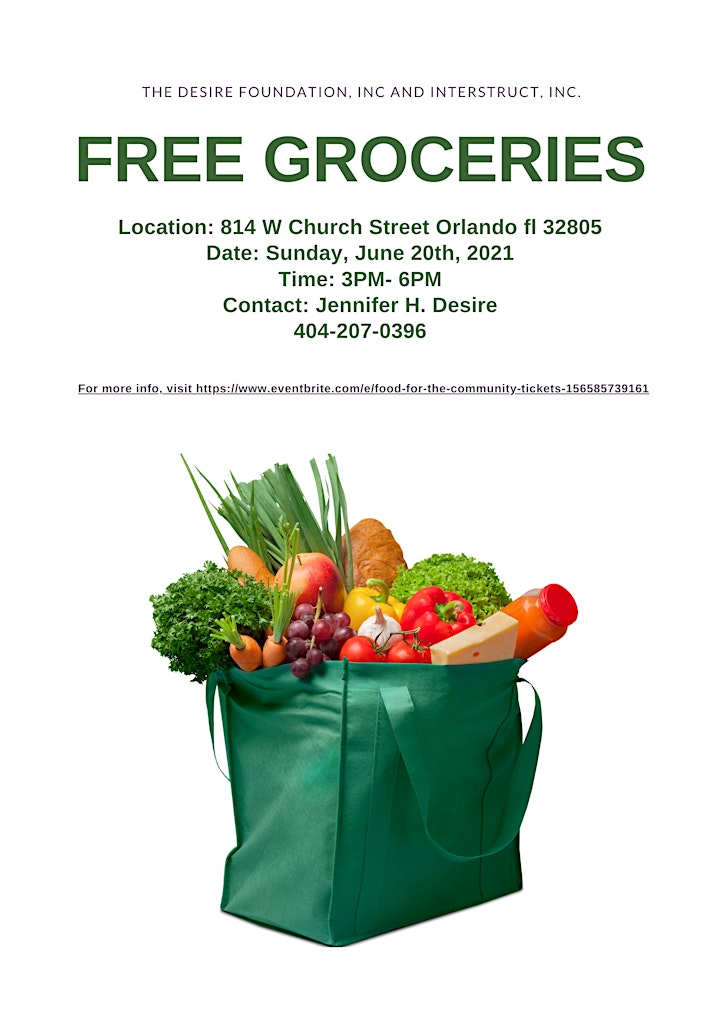 Organizer of "Food for the Community"
Despite the perceived simplicity of overnight viral success in the music business, there actually is a formula for you, the artist, to reach your dreams in this very challenging industry. The method is tried and true and has been proven over and over again. It comes from building a solid foundation, one fan at a time. Creating a clear plan and direction, then methodically working on that plan to get the results you are looking for.
We understand you want to perform live, and you will. Our company was founded on producing incredible live shows for a variety of different artist genres. However, we want to see you leverage these shows into further business opportunities.
Fusion and Co. have developed an incubator system that takes an artist through the necessary steps to achieve your personal career goals. Some of these steps include educational classes, clearly identifying your core audience, and developing an overall strategic and executable plan for your musical career.
This isn't just a process. It's a family. Watching each other grow. Your success is our success.