Food For Life: Cancer Project Nutrition and Cooking Class

Weekly Event - Every Monday: 6:30 PM to 8:00 PM (PST)
Event Details
Research has shown that certain dietary patterns have a major effect in helping cancer survivors to live longer, healthier lives.  Numerous studies have shown that a diet built from plant foods offers the most cancer-fighting protection of any diet plan.  Reviews by the American Institute of Cancer Research showed that as much as 40 percent of cancer risk may be related to diet. 
PCRM's Food For Life: Cancer Project classes offer a unique opportunity to:
Acquire knowledge about the link between cancer and diet

Experience the benefits of plant-based nutrition

Learn the practical cooking skills needed to help you on your journey to better health
In the Food For Life: Cancer Project classes, attendees do all of this while enjoying a cooking demonstration and tasting delicious, healthful dishes.  
Class 1: Jan. 14th: Introduction: How Foods Fight Cancer

Class 2: Jan. 21st: Fueling Up on Low-Fat, High Fiber Foods

Class 3: Jan. 28th: Discovering Dairy and Meat Alternatives

Class 4: Feb. 4th: Cancer Fighting Compounds and Healthy Weight Control

Class 5: Feb. 11th: Foods and Breast Cancer Survival
This is a 5-class series. Sign up for all five classes for $75.00 (that's just $15.00 per class) or sign up for just one class. Cost includes class handouts and food. 
The Food For Life program is a community-based nutrition education program of the Physicians Committee for Responsible Medicine (PCRM).  PCRM is a nonprofit organization advancing preventative medicine, primarily good nutrition, and supports higher standards in research.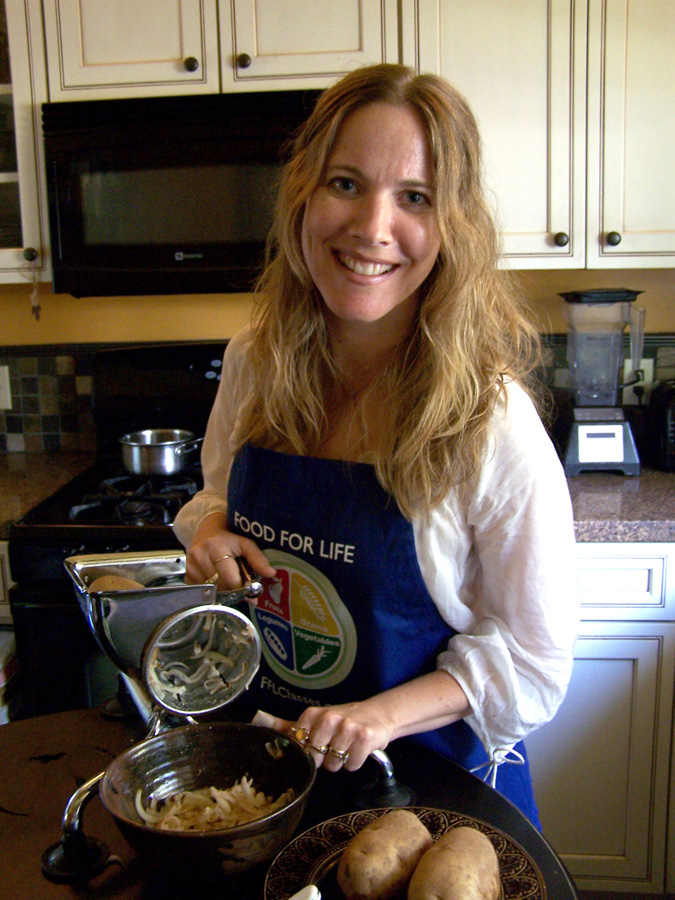 There is a textbook for this class; The Cancer Survivor's Guide.  You may purchase a copy online or simply download a FREE copy here:
http://www.cancerproject.org/resources/guide.php
The Cancer Survivor's Guide will give you important insights into what researchers have proven: Food Choices can help prevent cancer and, when cancer has been diagnosed, nutrition can improve survival.  These links between diet and cancer are nothing short of dramatic.  And now you can learn how certain dietary patterns help people diagnosed with cancer live longer, healthier lives.  Includes more than 130 recipes.
*Note: You do not need to bring the textbook to class.
Registration may also be done via mail or in person.  Please contact Instructor Elizabeth Federman at efederman_ffl@yahoo.com prior to the commencement of classes. 
Cancellation Policy:  There will be a $15.00 cancellation fee per registrant. 
We are looking into offering child-care during class times.  If this is something you desire or need, please let me know.
Special thanks to Pastor Richard Poole and the Session at Faith Presbyterian Church of Valley Village for their enthusiastic support and for their generous donation of use of facilities for these classes!

Elizabeth is the Featured Food For Life Instructor for PCRM for the month of Jan.  Read her story here!
http://www.pcrm.org/health/diets/ffl/newsletter/food-for-life-instructor-spotlight-elizabeth
Find out more about Instructor Elizabeth Federman at PCRM's website. https://secure2.convio.net/pcrm/site/Donation2?df_id=12221&12221.donation=form1&JServSessionIdr004=0na95eh8d4.app209b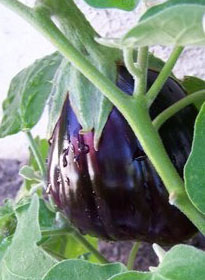 Food For Life
The Power of Food for Cancer Prevention and Survival
Where

Faith Presbyterian Church of Valley Village
5000 Colfax Ave
Los Angeles, CA 91601


Weekly Event - Every Monday: 6:30 PM to 8:00 PM (PST)
Add to my calendar
Food For Life: Cancer Project Nutrition and Cooking Class