Description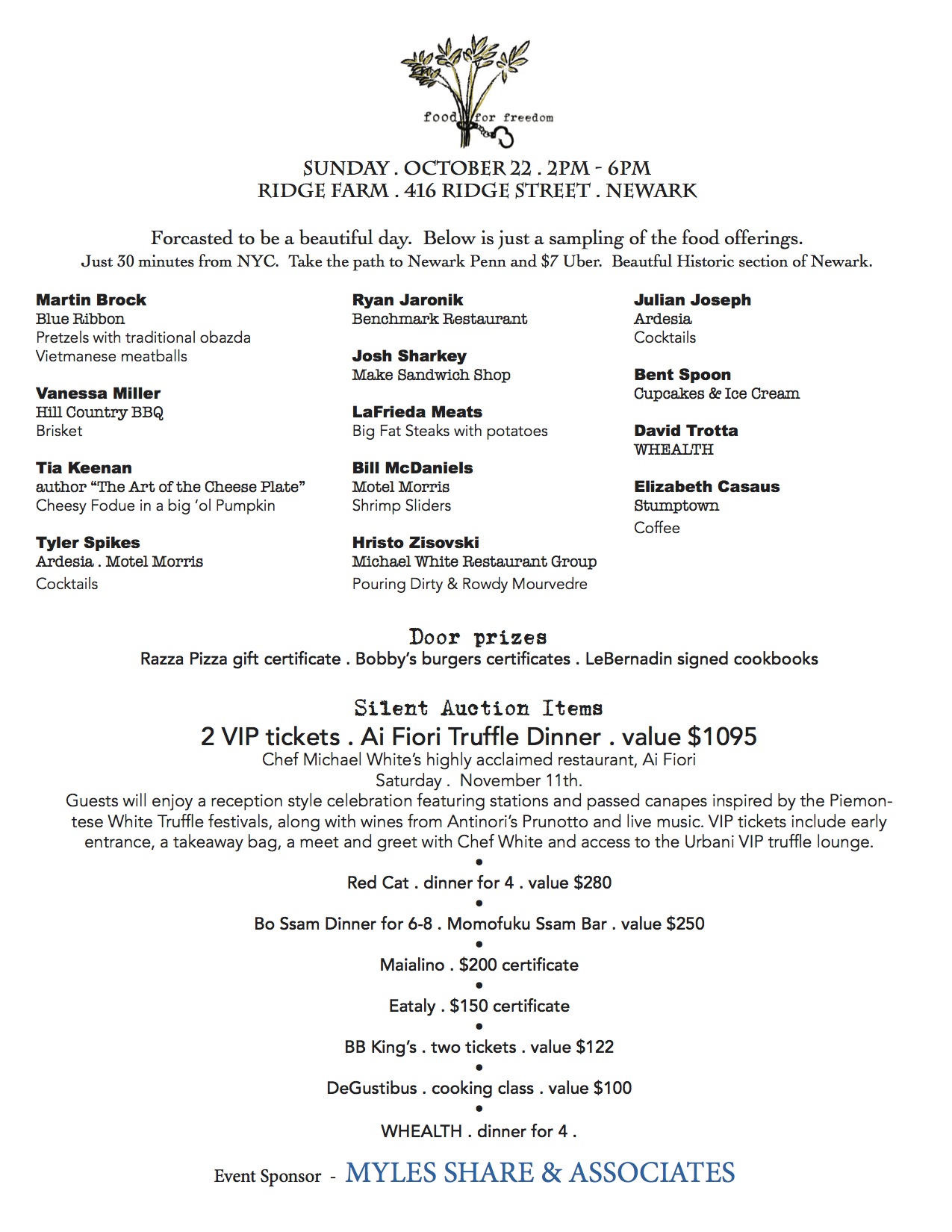 Prison is a horrible place.
Imagine spending years... decades of your life in a maximum security prison for a crime you did NOT commit.
Imagine having no choice about the food you eat.
Join us for a gathering to benefit Centurion's fight to free the innocent. Chefs, mixologists and sommeliers from New York and New Jersey will prepare food and beverages throughout the day. Spend the afternoon in the garden of a historic home in Forest Hill, Newark, NJ. Enjoy specialty dishes, cocktails, beer and wine. Hear the stories from our freed folks, who spents decades in prisons as innocent people.
30 minutes from Manhatten. 45 minutes from Princeton.
Stay tuned for a list of food and further details. Tickets are limited, so get yours quick!
We will also be raffling off gift certificates to some of the best places to eat & drink.
No need to be present to get yours!