Description
Get your tickets now for Food for All 2017: An Evening to End Hunger presented by Whole Foods Market! As a guest you will help end local hunger while enjoying 15+ tasting plates from the hottest chefs in Fairfield County during this "strolling culinary tour," along with beer, wine, and craft cocktails. Trust us - you don't want to miss this buzz-worthy, drool-inducing, "take a picture of this food!" night to benefit Food Rescue US.
With every $1 donated = 20 rescued meals, as a guest you know you're making a significant difference to hungry families!
Participating Restaurants:
Abigail Kirsch

Bareburger

Broken Symmetry

The Cottage

Eggz

Fjord Fish Market

Fleisher's Craft Kitchen

Fortina

HAPA Food Truck

Harlan Publick

Killer B

Mecha Noodle Bar

South End

Village Tavern

Whole Foods Market
Featuring Specialty Cocktails, Beer, and Wine From:
Cask Republic

Match

Half Full Brewery
Thank you to our generous sponsors for supporting our mission to end local hunger:
Jim and Janice Bottiglieri | Simon and Robbyn Hallgarten | Britton and Laurie Jones | Bruce and Linda Koe | Robert and Clare Kretzman | Donald and Jeanette Linsey | Chris and Carol Mangan | James and Carol Shattuck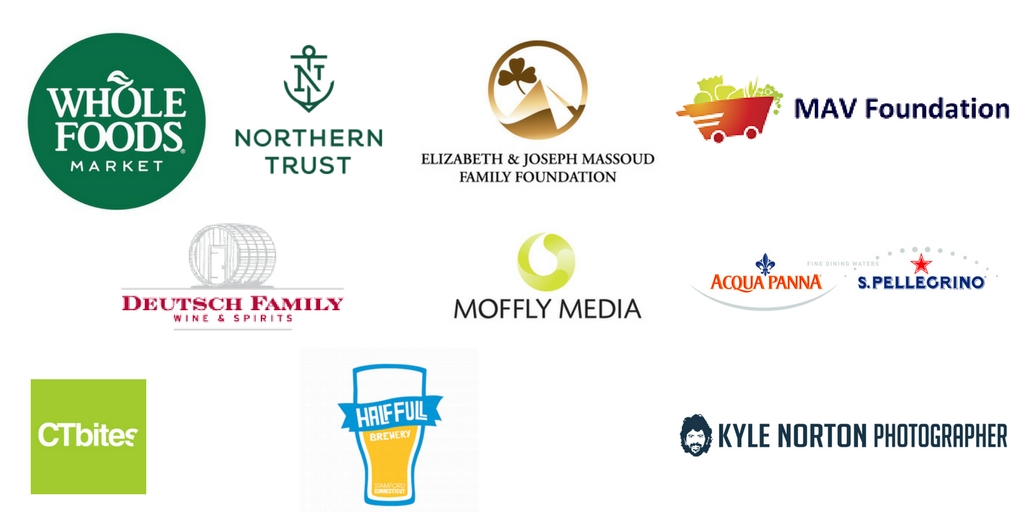 All proceeds will support Food Rescue US' mission to end local hunger by directly transferring fresh, usable food that would have otherwise been thrown away from restaurants, grocers and other food industry sources to food insecure families throughout the U.S.