FOOD FIGHT

Monday, July 4, 2011 at 6:30 PM (AEST)
Event Details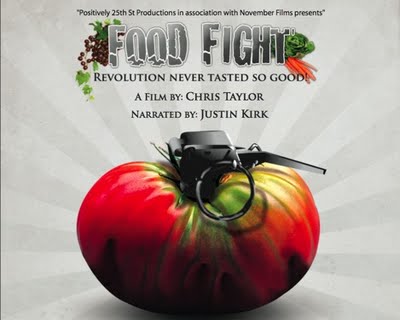 When we walk into a supermarket, we assume we have the widest possible choice of healthy foods.  But in fact, over the course of the 20th Century our food system has been co-opted by corporate forces whose interests do not lie in providing the public with fresh, healthy and sustainably-produced food.
Fortunately for America, an alternative emerged from the counter culture of California in the late 1960's and early 1970s where a group of political anti-corporate protestors - led by Alice Waters - voiced their dissent by creating a food chain outside of the conventional system. The unintended result was the birth of a vital local sustainable organic food movement which has brought back taste and and variety to our tables.
FOOD FIGHT is a fascinating look at how American agriculture policy and food culture developed in the 20th Century and how the California food movement has created a counter-revolution against big agribusiness.
The number of awards this film has won is trying to tell you something. You need to see this film!
WINNER: Audience Award 2008 International Documentary Association
WINNER: Best Documentary 2008 HD FEST Los Angeles
WINNER: Best in Show-Documentary Indie Fest 2008
Platinum Award, World Fest Huston
Environmental Award, Santa Cruz Film Fest
Audience Award DC Independent
Official Selection Milan International Film Fest
Official Selection Guang Zhou
Official Selection Oxford Film Fest
Official Selection Maui Film Fest
Official Selection Rhodos International  Film Fest Ecofilms
Official Selection Doc NZ
Official Selectional Ashville Film Fest
Officicial Selection Honolulu International Film Fest
Our panel are going to have a "food fest" discussing  the issues and solutions raised by the film, and field questions from the audience.
Support our local farmers.
Certified Organic Kitchen opens 5.45pm withfood straight from our local farmers to you. 
Prepared with love by Gold Coast Arts Centre Chefs
SUBSCRIBE AND GO IN THE DRAW FOR YOUR CHANCE TO WIN MONTHLY PRIZES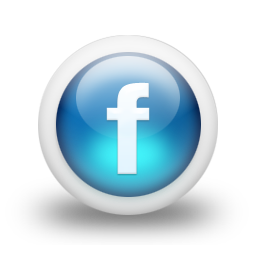 JOIN OUR FACEBOOK COMMUNITY AND STAY CONNECTED WITH CURRENT MOVIES AND LOCAL EVENTS
When & Where
GOLD COAST ARTS CENTRE
135 Bundall Road
Surfers Paradise, 4217
Australia

Monday, July 4, 2011 at 6:30 PM (AEST)
Add to my calendar