Description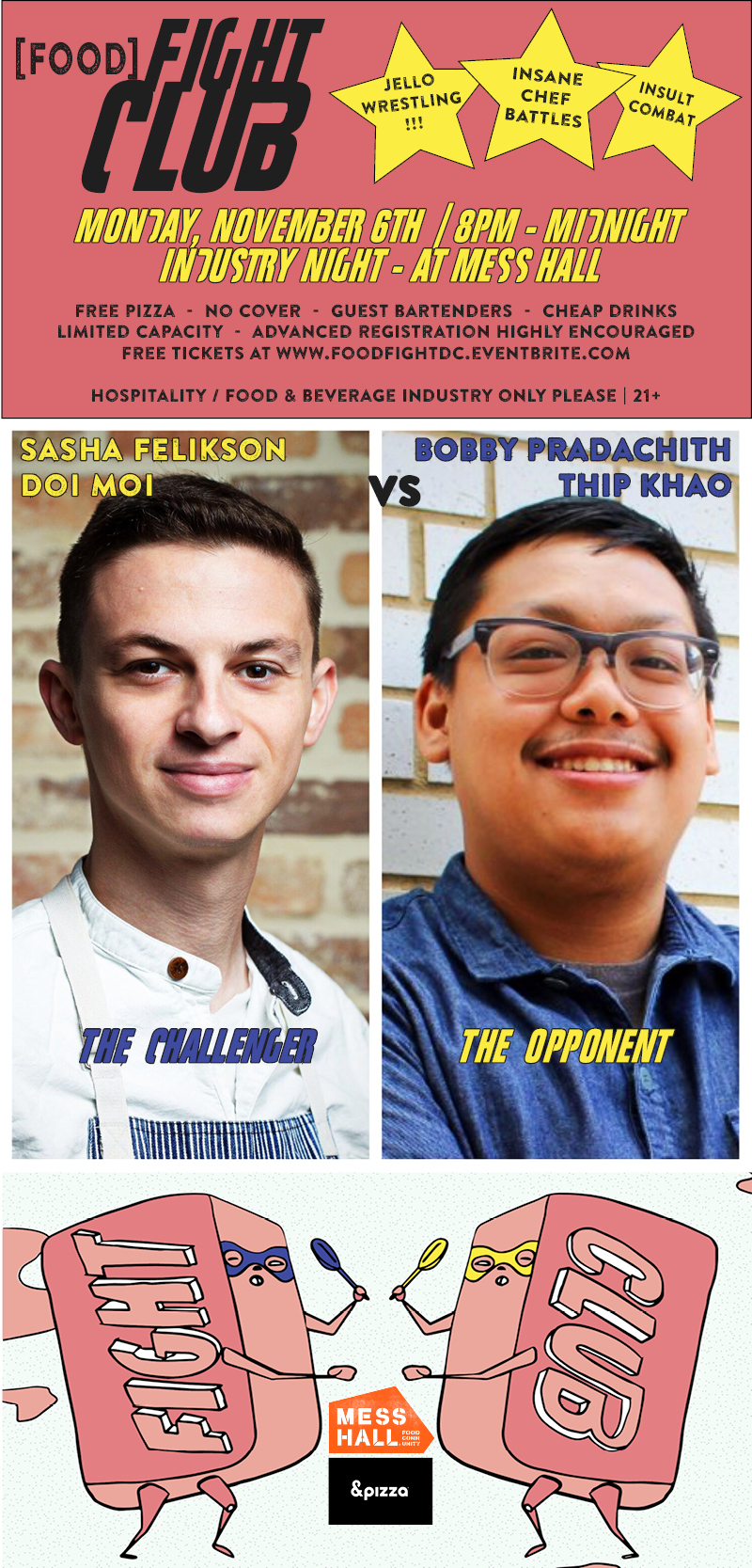 The new "Industry Night" is Fight Club!!!
Mess Hall will host Fight Club the first Mondays of every month from 8pm - midnight (or beyond).
FREE ADMISSON
FREE &pizza
OUTRAGEOUS INDUSTRY DUELS
GUEST BARTENDERS
Our inaugural edition is Monday, November 6th. Chef Sasha Felikson (Doi Moi) has challenged Chef Bobby Pradachith (Thip Khao). They will go head to head for 3 challenges during the course of the night. Below is the schedule.
Carlie Steiner of Himitsu wil be shaking signature cocktails! Guest emcee will be Adam Greenberg

HAPPY HOUR 8PM-9PM
9:30 Round 1 - KITCHEN BATTLE
10:30 Round 2 - INSULT COMBAT (AUDIENCE VOTE)
11:30 Round 3 - JELLO WRESTLING
All 3 challenges will be completed. The winner will take home the Golden Tweezers, PLUS a 6-foot trophy to display at his restaurant until next month's Food Fight champion is crowned.
21+. Please drink responsibly. Capacity is limited. Please share with all of your Industry friends. This event is for us, by us.