Location
Port Commission Hearing Room, Ferry Building
The Embarcadero at Market Street
San Francisco, CA 94111
Description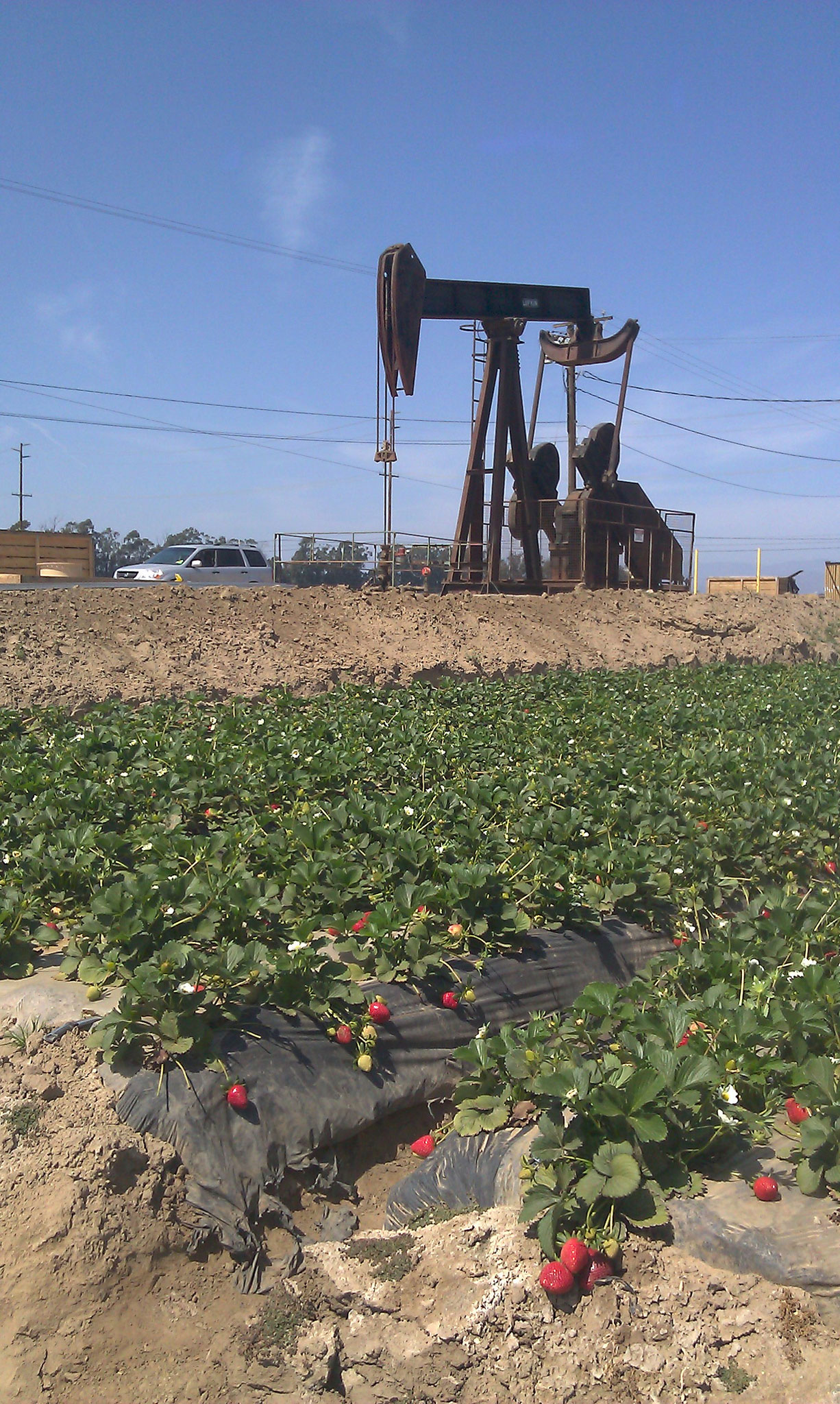 LIMITED SEATING WILL BE AVAILABLE AT THE DOOR ON A FIRST-COME, FIRST-SERVED BASIS.
Co-hosted by Kitchen Table Talks and CUESA
Hydraulic fracturing or "fracking" is a highly controversial process for extracting oil and gas that has raised serious environmental and public health concerns across the country. Fracking has been happening in California, the nation's leading farm state, for several decades without much public awareness or regulatory oversight. Now, the next generation of fracking—involving more chemicals injected at higher pressure and creating more pollution and risk—has come to California. Some of the biggest oil and gas companies are quickly buying up water and oil rights, with over 17,000 acres of oil leases on California public land auctioned off by federal land managers at the end of 2012.

Eyes are on the Monterey Shale, a 1,750-square-mile area believed to hold as much as 15 billion barrels of crude oil, which sits beneath some of the state's most prized farmland. The stakes are high: the oil industry estimates that developing the Monterey Shale could add nearly three million jobs and close to $25 billion in tax revenues by 2020. But at what cost? California citizens are concerned about fracking's potential impacts: air, water and land pollution, plummeting property values, and depletion of the state's already scarce water resources.

In Pennsylvania, Colorado, and Ohio, grazing animals have gotten sick and died after drinking fracking runoff and water from farm wells near fracking operations. California's 81,000 farms produce an annual $43 billion in crops that feed not only our state, but also the nation and the world. What will happen to the food supply if our farmland is fracked?
Panelists:
Mark Nechodom, Director of the California Department of Conservation
Kassie Siegel, Director of Climate Law Institute at the Center for Biological Diversity
Jim Leap, organic farmer, former farm manager at the UC Santa Cruz Center for Agroecology and Sustainable Food Systems, and member of Aromas Cares for the Environment
Zeke Grader, Executive Director of the Pacific Coast Federation of Fishermen's Associations and the Institute for Fisheries Resources
Moderator: freelance journalist Twilight Greenaway, former food editor at Grist.org
Please join us after the panel for a reception and resource fair. Enjoy farmers market refreshments sponsored by CUESA and Bi-Rite Market, and connect with organizations working to educate the public about the risks associated with fracking, including Californians Against Fracking, Food and Water Watch, 350 SF, Environmental Working Group, Center for Biological Diversity, and Global Exchange.
Photos by RL Miller