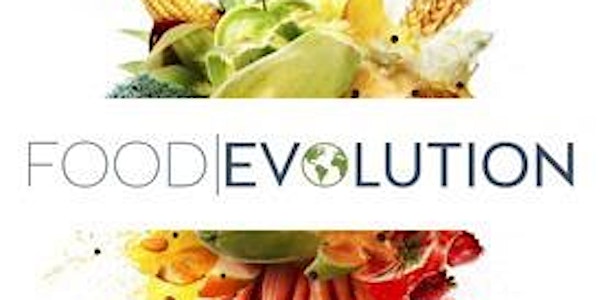 Food Evolution at The Braggs
By ARC Industrial Transformation Research Hub for Wheat in a Hot and Dry Climate
Date and time
Friday, May 4, 2018 · 4 - 8pm ACST
Location
The Braggs Lecture Theatre North Terrace Campus University of Adelaide Adelaide, SA 5005 Australia
Description
Screening of the film FOOD EVOLUTION.
FOOD EVOLUTION, by Academy Award®-nominated director Scott Hamilton Kennedy explores the controversy surrounding GMOs and food. Traveling from Hawaiian papaya groves, to banana farms in Uganda to the cornfields of Iowa, the film, narrated by esteemed science communicator Neil deGrasse Tyson, wrestles with the emotions and the science driving one of the most heated arguments of our time. In the GMO debate, both pro and anti camps claim science is on their side. Who's right? FOOD EVOLUTION shows how easily misinformation, confusion and fear can overwhelm objective analysis.
Enlisting experts such as Mark Lynas, Michael Pollan, Alison Van Eenennaam, Jeffrey Smith, Andrew Kimbrell, Vandana Shiva, Robert Fraley, Marion Nestle and Bill Nye, as well as farmers and scientists from around the world, this bold and necessary documentary separates the hype and emotion from the science and data to unravel the debate around food, and help audiences reach their own conclusions. In a debate in which all sides claim to be on the side of science, FOOD EVOLUTION brings a fresh perspective to one of the most critical issues facing global society today
The event starts at 4 pm with an afternoon tea; the film will start at 5 pm and will be followed by a discussion with a panel of experts in biotechnology.
About the organizer
The Wheat Hub brings together wheat researchers and Australia's three major wheat breeding companies to exploit global diversity for wheat and advanced genomic technologies for faster development of heat and drought tolerant varieties which make better use of nitrogen fertiliser.
The Wheat Hub is funded by the Australian Government through the Australian Research Council's Industrial Transformation Research Hubs scheme and the Grains Research and Development Corporation. Partners include breeding companies Australian Grain Technologies, LongReach Plant Breeders and Intergrain, the Universities of Adelaide, Sydney and South Australia.