Description
WHAT:You're cordially invited to presentation of the Food Day 2013 event hosted by Chef Kirsten Helle of Mesa de Vida and Kathy Nelson of the GFree & Happy TV Show which are proud to say the proceeds from this event are benefitting HopeLink this year!
WHO:Chef Kirsten Helle – Personal chef, nutrition consultant, CEO Mesa de Vida; Kathy Nelson, Host & creator of GFree & Happy TV Show, Chief Decision Maker, Ovaleye, LLC
WHERE:Whole Foods Salud Kitchen, 17991 Redmond Way Redmond, WA 98052
WHEN:International Food Day – Thursday, October 24, 2013 6:00pm-8:00pm
EVENT DETAILS:Food Day is a nationwide celebration and a movement toward more healthy, affordable, and sustainable food culminating in a day of action on October 24 every year. Food Day is a chance to celebrate what our food system does right, and take action to bring us closer to a food system with "real food" that is produced with care for the environment, animals, and the women and men who grow, harvest, and serve it. Food Day's priorities are to:
Promote safer, healthier diets

Supporting sustainable and organic farms

Reduce hunger

Reform factory farms to protect the environment

Support fair working conditions for food and farm workers
Here locally, Kirsten & Kathy have joined together on Food Day to advocate for:
Helping to spread the #RealFood movement. Helping families learn why they should be choosing whole foods over processed foods more often as well as healthy cooking and menu planning strategies to implement this into their day to day lives.

Spreading awareness of local organic farms in the area with special guest from First Light Farms.

How to go gluten free – naturally!

Fun, delicious food and awareness!

Raising funds and healthy food donations for HopeLink
HOW TO ATTEND:Only 16 tickets are available for this event – get yours fast! (Can't attend? You can still get in on the action – see below!)
Tickets available through EventBrite: http://foodday2013.eventbrite.com/
ATTENDEES RECEIVE:
Cooking lesson from Chef Kirsten, Mesa de Vida! Learn how to make a quick and easy enchilada casserole using healthy, all-natural, whole food ingredients!

Menu planning strategies session and How To Be a Healthy Kitchen Rock Star handbook to keep!

Going gluten free- NATURALLY with Kathy Nelson!

Stories and inspiration about living a natural, healthy, delicious life with less disease, pain and being freed from the cycle of obesity via Chef Kirsten and Kathy's inspiring stories!

Session focusing on the mission of Food Day and how to incorporate it into your daily life…and why you should.

Special guests to be announced soon!

Swag bags with amazing goodies (including a free membership to Menus by Mesa de Vida, a reusable grocery bag, yummy healthy snacks and more)!

A delicious meal and snacks (come hungry for dinner!)
CAN'T ATTEND (OR WE SOLD OUT!) BUT WANT TO PARTICIPATE?Any amount donated - even $1 - is appreciated and will be passed on to HopeLink! BUT if you donate $10 or more (all funds go to HopeLink) and you will get via email following the event:
Entered to win raffle prizes (keep checking back to see what is added!)

Food Day action plan for your life!

Chef Kirsten's Menu planning strategies and How To Be a Healthy Kitchen Rock Star eBook!

1 month membership to Menus by Mesa de Vida!

Video, photo's and follow up with any other information from the event
Donations can be made through EventBrite: http://foodday2013.eventbrite.com/
Current raffle prizes for guests at the event:
*1 year membership to Menus by Mesa de Vida (over $100 value)!
*1 year U-Pick membership to First Light Farms in Carnation ($25 value)!
Current raffle prizes for donors of $10 or more:
All you have to do is donate to HopeLink via our Food Day invite (http://foodday2013.eventbrite.com/) - All money goes to HopeLink and helps get healthy, farm fresh foods into the hands of those in need.
$10, $20, whatever you can donate ($10 or more to be entered into the raffle) every bit of it helps!
Go make your donation, help families in need and share - let's see who wins this fabulous prize!
*Winners chosen at random from donors of $10 or more to HopeLink via this link http://foodday2013.eventbrite.com/
Win a For The Glow nutrition package!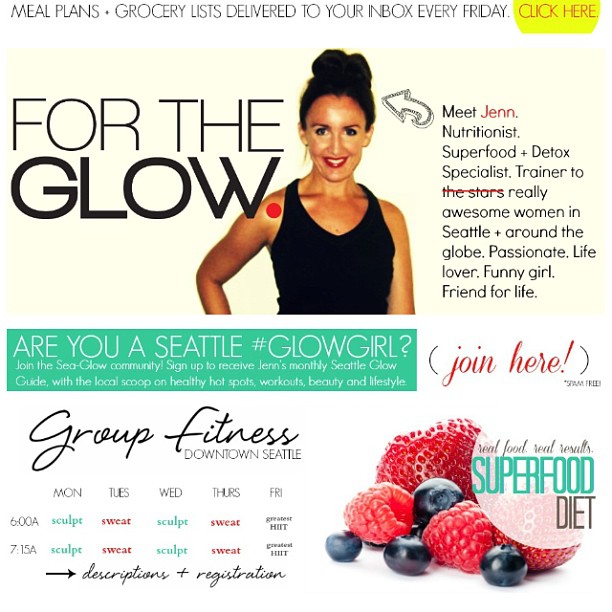 Value $379.00
Most of us walk around feeling so-so, having settled with the idea that frequent fatigue or stress is just part of the routine. But, it isn't! I can take you from feeling so-so, to MEGA-glow if you're willing to work with me on developing a personalized nutritional strategy. First: We'll strip your nutrition down, making sure that your foundation (only food) is working for you. Without superfoods or supplements, we'll develop dietary guidelines that create energy and accelerate your goals (weight loss, reduced stress, etc). Once we've established an extraordinary diet plan, we'll add in basic supplementation. From a food-based, organic multivitamin to vital enzymes ~ I'll create the supplement solution you've been looking for! Last but not least, we'll add in strategic superfoods that will take you to the next level.
Program execution: Client will submit extensive health history and nutritional analysis + meet with me via Skype at the start of every phase. Client will be required to keep a food energy journal, and check-in with me via email 2-3x/week. This is quite the commitment. Everyone talks about wanting an 'effortless' dietary lifestyle, but to get there...it takes effort!
Win a $35 Full Circle Gift Certificate!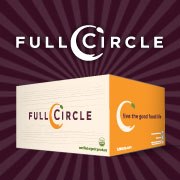 Value $35.00
Winner will get a $35.00 gift certificate to be redeemed for/towards a membership to have the farm-fresh produce from Full Circle delivered to your door! This gift certificate would cover a "Garden" membership for one week to Full Circle - this is 30-40 servings of fresh fruits and vegetables direct to your door! You will need to set up a Full Circle membership and cancel after your first delivery if you do not wish to continue receiving shipments...but hey, you may find you love it like thousands of others and keep it coming! Find out more about the boxes and shipments in your area by clicking here.
Special thanks to those that have made this event possible and our generous sponsors and donors!
Bolig Photography (http://www.boligphotography.com)
For The Glow (http://www.ForTheGlow.com)
Whole Foods, Redmond, WA
Mesa de Vida
GFree and Happy
Menus by Mesa de Vida
Ovaleye
First Light Farms - Carnation, WA
Donors:
MoxTree (http://www.MoxTree.com)
Zing Bars (http://zingbars.com/)
Full Circle (http://www.FullCircle.com)
Bella Cupcake Couture (http://www.BellaCupcakeCouture.com)
Generous Donations of $150 or more which will purchase a seasonal plot of land at First Light Farms to be donated to a family in need at HopeLink to grow their own healthy food:
Soon to come!
ABOUT THE HOSTS
Chef Kirsten Helle is a personal chef, nutrition consultant, and lifestyle and weight management specialist. She is the founder of Mesa de Vida…Table of Life.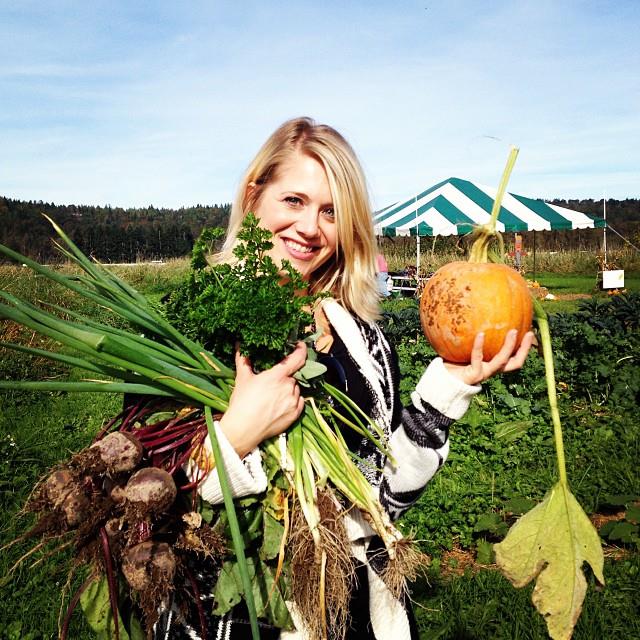 Kirsten's passion is to help families end the cycle of heart disease, obesity and other health related diseases by creating a healthy new family legacy…deliciously!
Kirsten shares hundreds of recipes and how she created her own healthy new family legacy (and lost over 100 pounds!) at www.MesadeVida.com. She is also the creator of Menus by Mesa de Vida which helps you bring more life to your table with chef-designed, weekly gluten-free menu plans that are more than just a recipe with a grocery list! You can connect with Chef Kirsten on Facebook, Twitter, Instagram and YouTube.
Kathy Nelson is the creator of GFree and Happy TV as well as the Chief Decision Maker at Ovaleye.com/Ovaleye.tv along with her daughter Jennifer Donough who graciously helped make the video for this event.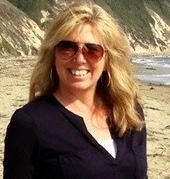 Kathy began her journey with doctor and emergency room visits for years of her life. She was buying over the counter remedies and other pills to keep the pain away until she finally figured out she was allergic to gluten. By the third day of her gluten free diet I felt better!
Kathy has gained so much knowledge of the gluten free lifestyle that she feels she has to share it to help others through her TV show and blog. Mainly Kathy wants to help you learn that you don't have to break the bank in finding fun healthy foods that give you comfort. You can make your lifestyle happy with not an ounce of gluten. Your snacks and meals do not have to be processed to taste good. Kathy takes us along with her on her journey to begin to heal from the torture her body took over the years in trying to figure out why she always felt so awful…like millions of others. You can connect with Kathy on Facebook, Twitter, Instagram and YouTube.
PROCEEDS AND ALL DONATIONS GO TO:
HopeLink
Organizer of Food Day 2013 Hosted by Chef Kirsten Helle & Kathy Nelson