Description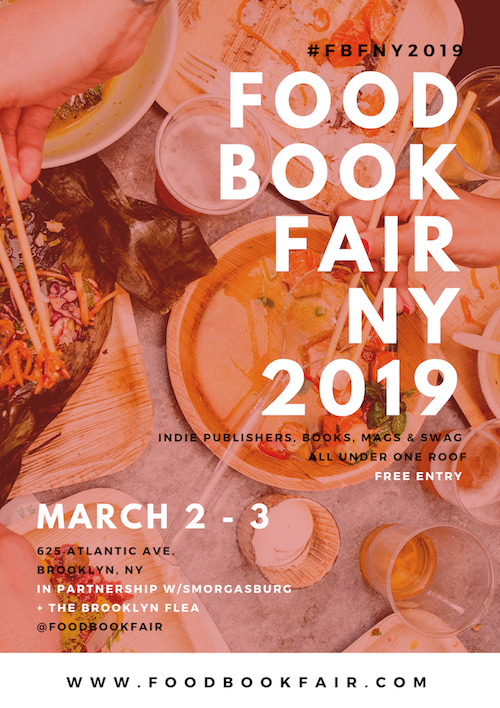 Food Book Fair is back!

For our 2019 New York edition, we're leaning all the way into our signature, fan-favorite event — the magazine festival within the fair, previously known as Foodieodicals — with a weekend-long pop up in partnership with Smorgasburg + the Brooklyn Flea, at their winter home at Atlantic Center.
We're keeping it simple: The "fair" part of what we do is now called, simply, Food Book Fair. And we'd love for you to join us.
WHEN:
11 AM to 5 PM
Saturday, March 2nd - Sunday, March 3rd
WHERE:
Atlantic Center (between Old Navy and Party City, across from Barclays Center)
625 Atlantic Ave.
Brooklyn, NY 11217
*** FREE ENTRY. Come through anytime during open hours, but please RSVP. All vendors are tabling both days unless otherwise noted. ***
Featured magazine and book publishers:


Abrams

Cherry Bombe

Chronicle Books*

Compound Butter Magazine

Cooking with Gold**


Crop Stories

Dish Rag Magazine**

EAT zine

Glou Glou

GRLSQUASH
Hot Fridge**
Jarry
Kitchen Table Magazine
Milky
MOLD
Mouthfeel
Of Juliet
Peddler**
Put A Egg On It
Salt & Pepper
TableTop
The Wine Zine*
Whetstone
*Saturday only
**Sunday only