Event Information
Location
Rosen College (UCF School of Hospitality)
9907 Universal Blvd
32819
Description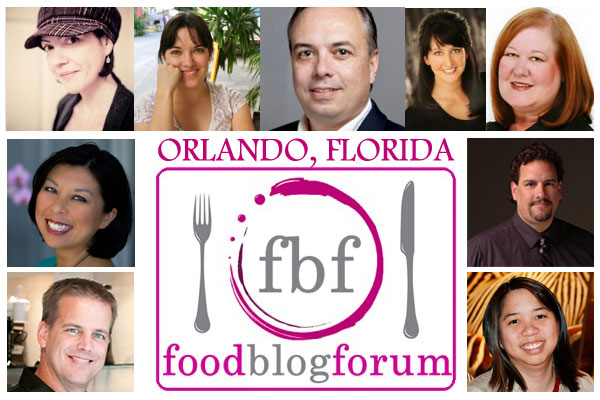 We're excited to announce our third Food Blog Forum event - this time in Orlando! The event is a full-day seminar on Saturday, April 9, 2011 for online food publishers and food bloggers in Orlando, Florida.

This event is produced by Food Blog Forum with Jaden Hair of SteamyKitchen.com, Julie Deily of TheLittleKitchen.net (@thelittlekitchn) and Dawn Viola of WickedGoodDinner.com.


Food Blog Business | Food Styling & Photography | Food Blog Design |Technology
Join us for a full-day seminar on Saturday, April 9, 2011 designed specifically for food publishers and food bloggers.

We'lll be covering the most relevant topics for food bloggers, including food styling and photography; best practices of blog design and usability; SEO; branding, marketing and monetization of your food blog.
In addition to the information and skills you'll be able to immediately implement, we'll have several networking and social opportunities throughout the weekend.

Come to Orlando in April, enjoy the weather, learn how to better your food blog all while having fun and network with other bloggers just miles from Universal Studios and Walt Disney World.

Friday, April 8, 2011 Schedule
6:00-8:00pm - Pre-Party Sponsored by Whole Foods Market, Hors d'œuvres and Drinks will be provided.
Location: Whole Foods Market
8003 Turkey Lake Road, Orlando, FL 32819

Saturday, April 9, 2011 Schedule
8:30am - Doors Open, Registration, Coffee and drinks will be available outside the classroom until 10:30am

9:00am - Introduction

9:15 - 10:00am - Leveraging Traditional Media: How to Get on a Food Editor's Radar
Ever wonder how content finds its way into the paper? Join two of the top food editors in Florida as we hash out what it takes to get on an editor's radar so you can leverage their readers to help grow your blog readership. Jeff Houck of The Tampa Tribune and Heather McPherson of the Orlando Sentinel

10:00-10:15am - BREAK, drawing & prize giveaway

10:15-10:45am - Building a Personal Brand: How do you stand out in a crowd? Importance of developing a personal and blog brand. Whether or not you want to build a blog business or keep it as a hobby, it's important to know what you stand for and what your blog is known for. How to align your personal values and life motto with your blog. Jaden's 5 Keys to a Successful Blog. Jaden and Scott Hair of Steamy Kitchen

10:45-10:55am - BREAK, drawing & prize giveaway

10:55-11:35am - Blog Design, Optimization, & Usability
Designing your blog is more than just making it look pretty. It must be usable and functional for your readers as well. Learn what elements make up a good blog design and why. Lindsay Landis of Purr Design

11:35-11:45am - BREAK, drawing & prize giveaway

11:45am-12:25pm - SEO and the State of Social Media Sponsorships
What is search engine optimization and how do you use SEO to increase traffic on your blog? Social media sponsorships continue to grow and becoming common as more companies continue to adopt social media strategies. What are they, how to become sponsored and how it can benefit you and your blog. Peter Scott of IZEA

12:25-1:25pm - LUNCH (outside in the courtyard, if weather permits)

1:25-2:15pm - Find Your Composition and Styling Voice
This session will feature a demo of styling and composition in live action exactly the way Helene would work when working on a blog post or a shoot. She will also cover some basics after capturing your subject, what to do with your photos on the computer. Helene Dujardin of Tartelette

2:15-2:25pm - BREAK, drawing & prize giveaway

2:25-3:15pm - Find Your Light
How to utilize your available light, natural and artificial and how to get a good exposure. This session will also cover basics of camera modes. Helene Dujardin of Tartelette

3:15-3:30pm - BREAK, drawing & prize giveaway

3:30-3:55pm - Just Ask: How to Write for the Big Boys Food bloggers who write for Food Network, Saveur and Martha Stewart, who appear on local and national television and who are supported by national sponsors all have one thing in common: they had the courage to "just ask" if they could contribute content, be on TV, or represent a product. Learn how to find the right contacts, how to "just ask" using an effective email pitch, and how to follow-up without being a PITA. Dawn Viola of WickedGoodDinner.com

3:55-4:10pm - BREAK, drawing & prize giveaway

4:10-4:40pm - Beyond the Banner: Building a Blog Business Monetization is not all about the ad networks. Like any good small business, diversification of sources of money. Insights into product/brand endorsement, partnerships, work-for-hire, importance of multiple-platforms as well as being How to be an innovator in the food world. Also, how to work with ad networks (and differences between them) Jaden Hair of Steamy Kitchen

6:00-8:00pm - Wrap-up Party Sponsored by McCormick & Schmick's Seafood Restaurants
Hors d'œuvres and drinks will be provided.
Location: McCormick & Schmick's (at the Mall at Millenia)
4200 Conroy Rd (Off of I-4, Exit 78), Orlando, FL 32839

The schedule as well as sessions and speakers subject to change.



Speakers



Jaden Hair is a television chef, food columnist and award-winning food blogger at Steamy Kitchen. You can watch her cook twice a month onDaytime Show, syndicated in 120 markets. Jaden is a food columnist for Discovery Health, TLC and for Tampa Tribune. Jaden is a cookbook author of The Steamy Kitchen Cookbook. With 90,000 followers, Jaden is one of the most influential people in food on Twitter. She has been featured on the Today Show, CBS Early Show, Martha Stewart Living Radio,Oprah.com, and Parents Magazine. Jaden was recently named one of the hottest women in food by SlashFood and also one of the best food bloggers on Forbes.com. Twitter: SteamyKitchen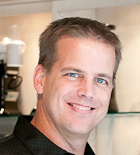 Scott Hair is a web developer responsible for making sure things run smoothly onFood Blog Forum,Steamy Kitchen and New Asian Cuisine. He is also part of the core development team on Poker X Factor, one of the largest poker learning forums in the world. Scott is a professional poker player, and believe it or not, web programming keeps him sane. Previous to poker and computers, Scott was a full-time Trainer on staff at Anthony Robbins seminars held world wide, guiding hundreds of thousands of people how to design and live their dreams. As the lead trainer for all of the 3-day Unleash the Power Within seminars, Scott traveled the world several times around. and around. and around.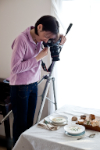 Helene Dujardin moved from France to the US in the late 90s with a Masters in History, a suitcase and an old film camera. She started the award winning blog Tartelette in 2006 where she dedicates herself to the art of food, photography and styling. She has photographed numerous magazine features and 3 cookbooks to date: Deliciously Organic by Carrie Vitt (IFP), Tart Love by Holly Herrick (Gibbs-Smith) and Basic to Brilliant, Y'all by Virginia Willis (Ten Speed Press). Helene is currently working on her first book Foodography published by Wiley Publishing in May 2011. She currently lives in Charleston, South Carolina. Twitter: SweetTartelette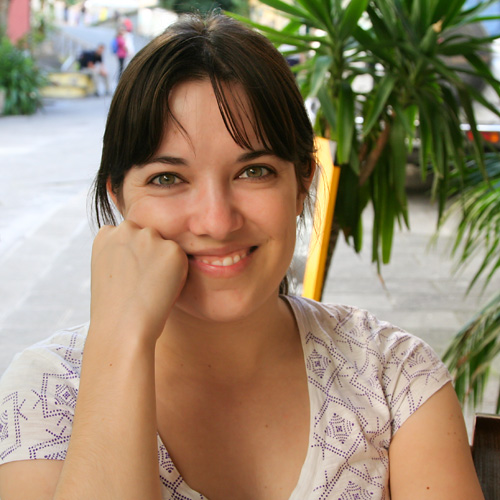 Lindsay Landis is a graphic designer and co-founder of Purr Design, a boutique design firm specializing in web and graphic design for independent bloggers and business owners. After graduating college with a degree in communication and graphic design, Lindsay moved to Nashville with her (then soon-to-be) husband, and together they started Purr Design and their other small business, Pattern & Paw, a line of handcrafted pet collars and accessories. Lindsay is also a food blogger, her blog Love & Olive Oil chronicles her sweet and savory kitchen adventures. When she's not busy drawing pretty pictures, Lindsay loves baking (she has quite the sweet tooth), and hanging out with the couple's three crazy cats (a tortie, a tuxedo, and a tabby, oh my!) Twitter: LoveAndOliveOil


Peter Scott is Vice President of Business Development for IZEA, a social media marketing agency in Orlando. Peter leads a team responsible for the company's public relations, marketing and partnership, initiatives. Peter serves as the president for the Orlando Regional Chapter of the Public Relations Society of America, and is the host chapter co-chairman for the 2011 PRSA International Conference. He sits on the Listening and Monitoring committee and is an observer for the Ethics Advisory Panel for the Word of Mouth Marketing Association. He also helped start Doterati, a technology and interactive marketing association in Orlando, Florida. Peter is a frequent speaker on industry related topics. He and his family live in Orlando. Twitter: PRScott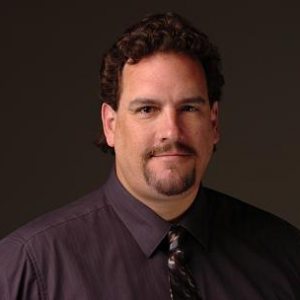 Jeff Houck is the food writer for the Tampa Tribune. He authors The Stew food blog and is host of the Table Conversations podcast for TBO.com. He also is a featured guest each week on the Top Chef Podcast for Creative Loafing in Tampa. He previously edited and reported for FoxSports.com, The Palm Beach Post, The Florida Times-Union and The Anchorage Times. You can find him on Twitter: JeffHouck.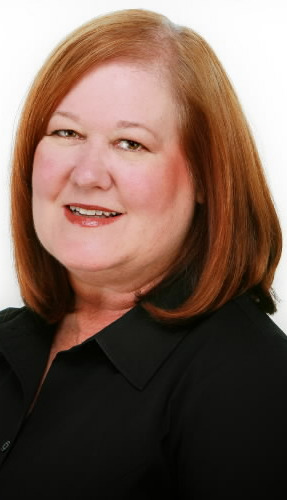 Heather McPherson is the Food Editor, restaurant reviewer and a multimedia journalist for the Orlando Sentinel. She oversees the weekly Cooking & Eating section and writes four weekly columns (food and culture, restaurant recipes and restaurant reviews) and provides daily content for orlandosentinel.com, her blog orlandosentinel.com/thedish and Twitter @ os_thedish. She is a past president of the Association of Food Journalists and currently serves on the AFJ Board of Directors. She wrote two cookbooks for Contemporary Books, edited four cookbooks for Tribune Publishing and is currently under contract with University Press of Florida to co-write a cookbook on Florida farms. The book will publish in October of 2012. She earned a Bachelor of Science in Journalism from the College of Journalism and Communication at the University of Florida. Born in Indianapolis, Ind., she and her husband Spencer Pettit live in Mount Dora. Twitter: OS_TheDish



Dawn Viola is a professional recipe developer, food writer, private chef, and the voice behind the award-winning food blog, Wicked Good Dinner. She also serves on the board of directors for Slow Food Orlando as vice president of communication. Dawn has appeared on Food Network, Martha Stewart Radio, Cooking with Emeril, and is a regular contributor to several food publications providing recipes and cooking tips for everyone from busy moms to culinary professionals. Twitter: DawnViola


YOUR TICKET INCLUDES:

Friday Pre-Party - Mixer and Networking (April 8, 2011) Sponsored by Whole Foods Market, Hors d'œuvres and Drinks will be provided.
Whole Foods Market
6-8pm
8003 Turkey Lake Road
Orlando, FL 32819

Saturday All-Day Seminar - Morning coffee & Lunch will be provided
Rosen College (University of Central Florida School of Hospitality Management)
9am-4:30pm, doors open at 8:30am
9907 Universal Blvd
Orlando, FL 32819

Saturday Wrap-up Party Sponsored by McCormick & Schmick's Seafood Restaurants, Hors d'œuvres and Drinks will be provided
McCormick & Schmick's (at the Mall at Millenia)
6-8pm
4200 Conroy Rd (Off of I-4, Exit 78)
Orlando, FL 32839

You'll receive a fabulous swag bag full of food and cooking goodies, including tickets to the Great American Pie Festival buffet during the Crisco National Pie Championships, also happening the same weekend as FBF Orlando. The Great American Pie Festival is in Celebration which is about 15 minutes from the Rosen campus. Thank you to the American Pie Council for offering this to our attendees!



Thank you to our Sponsors!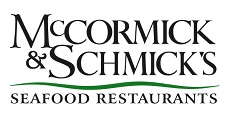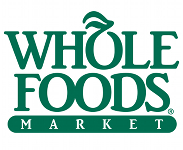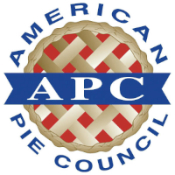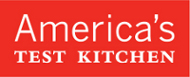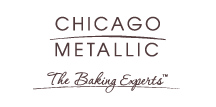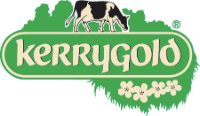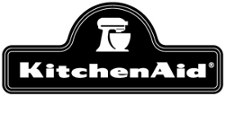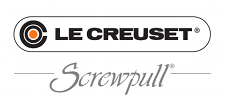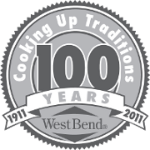 Rosen College is less than 4 miles away from Universal Studios and about 8 miles away from Walt Disney World. We have secured special rates at Rosen Shingle Creek Resort (next door to Rosen College) and Vista Cay Condominiums (across the street from Rosen College).

Both options are based on availability. These are not your only options if you are travelling from out of town. Central Florida and Orlando has tons of options for accommodations but we wanted to provide you with at two options that are within walking distance to the seminar location.

Room Rates starting at $149 at Rosen Shingle Creek Resort, please reference Food Blog Forum when reserving rooms. Call 1-866-996-6338 to book your room or visit their website.

Condos at Vista Cay have a 5 night minimum stay start at $159 per night for 2 bedroom/2 bathroom condos. Booking fee and cleaning fees apply. Global Resort Homes is offering Food Blog Forum attendees 20% off nightly condo rates at Vista Cay. Call 877-422-4616 and ask for Susan, please reference Julie & Food Blog Forum when booking. Visit Global Resort Homes' website to learn more about the Vista Cay property.

A third option is the Rosen Plaza Hotel which is less than three miles away from the Rosen campus. They have offered Food Blog Forum attendees a $89 per night rate based on availability. To reserve your room(s), you must call (800) 627-8258 and mention Food Blog Forum. For more information about this hotel, visit their website.

Date and Time
Location
Rosen College (UCF School of Hospitality)
9907 Universal Blvd
32819