Description
Take charge of your health!!
Heart disease, obesity, diabetes,auto-immune diseases and other chronic conditions afflict millions of people every year. Most of these condtions can be prevented and sometimes even reversed through Plant Based Nutrtion. Did you know that every bit of food you consume broadcast a set of coded instructions to your body? These instructions can create either health or disease.
Join us for a fun, informative day-long event to hear the lastest science and learn how to make the transtion to a healthy new lifestyle.
Event Details
8:30 - 09:15 sign-in and breakfast
9:15 - 4:30 speaker program
Breakfast and Lunch prepared by Vegan Chef Christina Martin
Meet and network with other health - conscious people
Educational material, recipes and coupons
Door prizes and goodie bags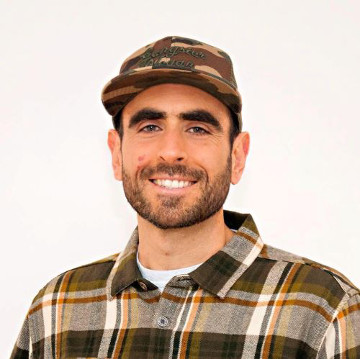 Intoduction to a Plantbased diet and how to get started by Anthony Masiello
Anthony Masiello has been working in healthcare for more than 20 years. After earning a BS in computer science, he started his career at the National Institutes of Health working on the Human Genome Project, where he used his informatics skills to help scientists better understand humans and disease at the molecular level. He later transitioned into research and development at Novartis Pharmaceuticals to contribute more directly by applying his skills toward the development of new treatments and disease therapies. After overcoming morbid obesity and a series of other health issues himself, he learned that there is a better way and shifted once again. Anthony is now focused on helping people adopt and sustain a healthy lifestyle that promises to prevent and reverse disease all together.
Anthony is a whole food plant-based speaker, educator, writer, and coach. He lectures nationally, sharing his personal testimonial, and unpacking the mindset and behavior elements that lead to sustained success. He recently launched the Healthy Human Revolution to bring awareness, education, and support for lifestyle intervention to the masses.
His story has been featured on the Megyn Kelly Today show, on PBS, in The Huffington Post, in the bestselling book Eat to Live, and by Forks Over Knives, Runners World, Plant Pure, and numerous radio shows, podcasts, and articles.
Anthony is a nationally certified food addiction counselor, is certified in plant-based nutrition, and is working toward his national board certification in health & wellness coaching using positive psychology.
https://www.healthyhumanrevolution.com/
anthony@healthyhumanrevolution.com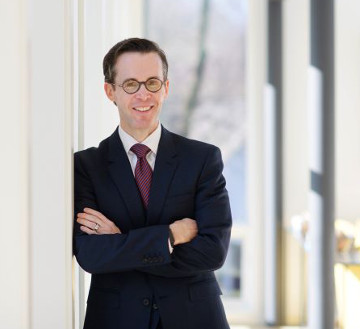 How a Plantbased Diet can help prevent and reverse common lifestyle diseases: Heart Disease, Diabetes and Hypertension by Dr William Duffy
Dr. William Duffy is a career internal medicine physician and leader who embodies the role of clinician as educator, advisor, confidant, advocate and colleague. He graduated Magna Cum Laude from Seton Hall University with a B.S. in chemistry, received his M.D. from Georgetown University and did his residency in Internal Medicine at Thomas Jefferson University. Dr. Duffy is currently a Clinical Assistant Professor of Internal Medicine at the University of Pennsylvania. In over twenty years of practice, he has extensive experience in outpatient and inpatient care, perioperative consultation, as well as student and resident teaching. However, his primary focus is one of lifestyle modification as both prevention and treatment of disease.
He focuses on the individual's health as a product of their unique environment and dedicates time to discussing nutrition, exercise, stressors, family, support systems, leisure time, physical feelings with each patient. He strives to be the best clinician he can be and works in tandem with his patients to foster their efforts to be their best as well. Dr. Duffy currently practices at Penn Medicine Valley Forge in Penn Personalized Care.
In 2018, after seeing the need for more education about nutrition and its effects on health, well-being, Dr. Duffy founded Food As Medicine Philadelphia (@FAMPhilly) which held its first conference on April 7, 2018. He continues working to educate the public as well as medical professionals about the benefits of good nutrition through FAM Philly as well as his medical practice.
Dr. Duffy is a certified personal trainer with the National Academy of Sports Medicine (NASM), as well as a member of the American College of Lifestyle Medicine (ACLM). He also maintains memberships in both the National Hockey League (NHL) and National Football League (NFL) Physician Societies.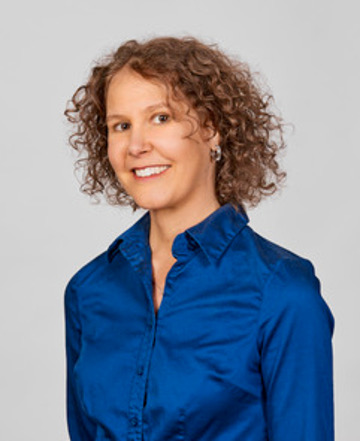 Autoimmune disease and the microbiome and how a plantbased diet can help presented by Dr. Chris Miller
Christina Miller, MD, FACEP, is board-certified in emergency and integrative medicine. She worked for ten years in the emergency department and served as president of Colorado ACEP (American College of Emergency Physicians), where she advocated for the care of emergency patients and physicians. Due to her own health crisis due to Lupus and the overwhelming amount of chronic disease she saw every day, she radically changed her practice to lifestyle medicine and health promotion. She studied nutritional science, completed a fellowship in integrative medicine, and today focuses exclusively on nutrition and lifestyle changes to get to the root cause of disease and illness. Instead of treating emergencies in the ER, she is now helping to prevent and reverse chronic illnesses and empower people to live with vitality.

In 2013, she founded Eat and Live Healthfully, and has taught through lectures, classes, and her office practice that these nutrition and lifestyle choices are not only essential to long-lasting great health, but can be achievable and fun. In 2018, she was excited to become medical director and build an integrative medicine program at Aspen Valley Hospital. Her goal is to continue to share the information and the resources necessary to help create a truly healthy community.

Illinois Wesleyan University for college, obtained a bachelor of arts
Loyola University, Chicago, Stritch School of Medicine - for medical school - graduated in 1999
Internal Medicine residency at Indiana University in Indianapolis
Emergency Medicine residency and chief residency at Denver Health and University of Colorado
Certificate in Plant-Based Nutrition through eCornell - T. Colin Campbells program
Integrative Medicine fellowship at Arizona Center for Integrative Medicine - Tucson, Arizona - 2014-2016 (2 year fellowship)
Read more about Dr. Miller https://eatandlivehealthfully.com/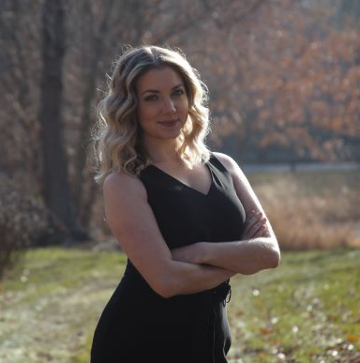 Personal testimony By Michelle Aurich on how she overcame a autoimmune skin condtion.
Michelle is currently working as the Talent Acquisition Specialist at WithumSmith+Brown, a regional public accounting firm. After graduating with her Bachelor's degree from Rutgers University in 2010, she began her career as an accountant at the firm. Her roles within the organization have changed over the years, but she's now found her place in the Talent Department and has recently graduated with her Masters in Human Resource Management from her alma mater.
Michelle has always had a passion for the performing arts. At Rutgers, she was a member of the Dance Team and then went on to become a Philadelphia Eagles Cheerleader for 8 years and a captain for the squad for 4 of those years.
In the Fall of 2017, Michelle's life was thrown a curve ball and she added a new title to her list, Patient. After several weeks of symptoms, blood work, biopsy's, and doctors, she was diagnosed with a skin blistering autoimmune disease called Bullous Pemphigoid. By changing her diet and her lifestyle, Michelle has been in remission since November 2017. She now no longer identifies herself as a Patient, but as an Advocate for health & wellness.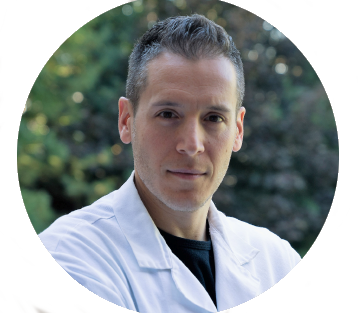 How to Relieve Pain and Improve Peformance with Awareness & Plantbased Nutrition by Dr. Evan Queler
Dr. Evan Queler supports his patients to overcome chronic diseases so they can reclaim their health, and subsequently their lives.
Dr. Evan's practice [timshel] Lifestyle Medicine, LLC., est. 2017, is a telemedicine practice that brings the health care to you. If the epidemic of chronic disease is primarily due to lifestyle, then isn't the treatment lifestyle? That is why the slogan at [timshel] Lifestyle Medicine, LLC. is, "Where Lifestyle is the Prescription!"
Dr. Evan is a medical doctor board certified in both Lifestyle Medicine, as well as Physical Medicine & Rehabilitation (PM&R), and is also fellowship trained in non-surgical orthopedic and interventional spine pain management.
He completed his medical degree at St. Matthew's University School of Medicine in 2004; Internal Medicine intern year at the University of Medicine & Dentistry of New Jersey in 2005; PM&R residency at the University of Pittsburgh Medical Center in 2008; a non-surgical interventional spine research fellowship at Virginia Commonwealth University in 2009; a non-surgical interventional spine & pain management fellowship at Performance Spine and Sports Physicians in Pottstown, PA in 2010; and Medical Acupuncture training with the Helm's Medical Institute in 2011. He is amongst one of the first cohort of physicians to acquire board certification in Lifestyle Medicine in October 2017.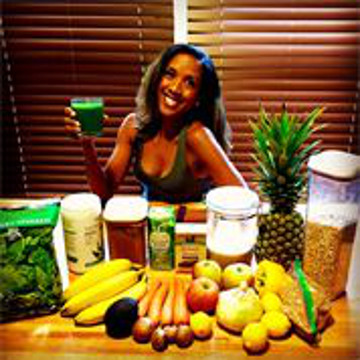 Breath, movement and relaxation by Kayla Gorrrell
Kayla is a certified plant based health coach, author, yoga and indoor cycling instructor. She has helped dozens of people improve their lifestyle with nutritional, physical, and emotional mental strategies.
Kayla will keep your body relaxed and your mind alert with brief periods of breathing exercises, movements and meditation.
http://www.healthywholehappy.net/