Description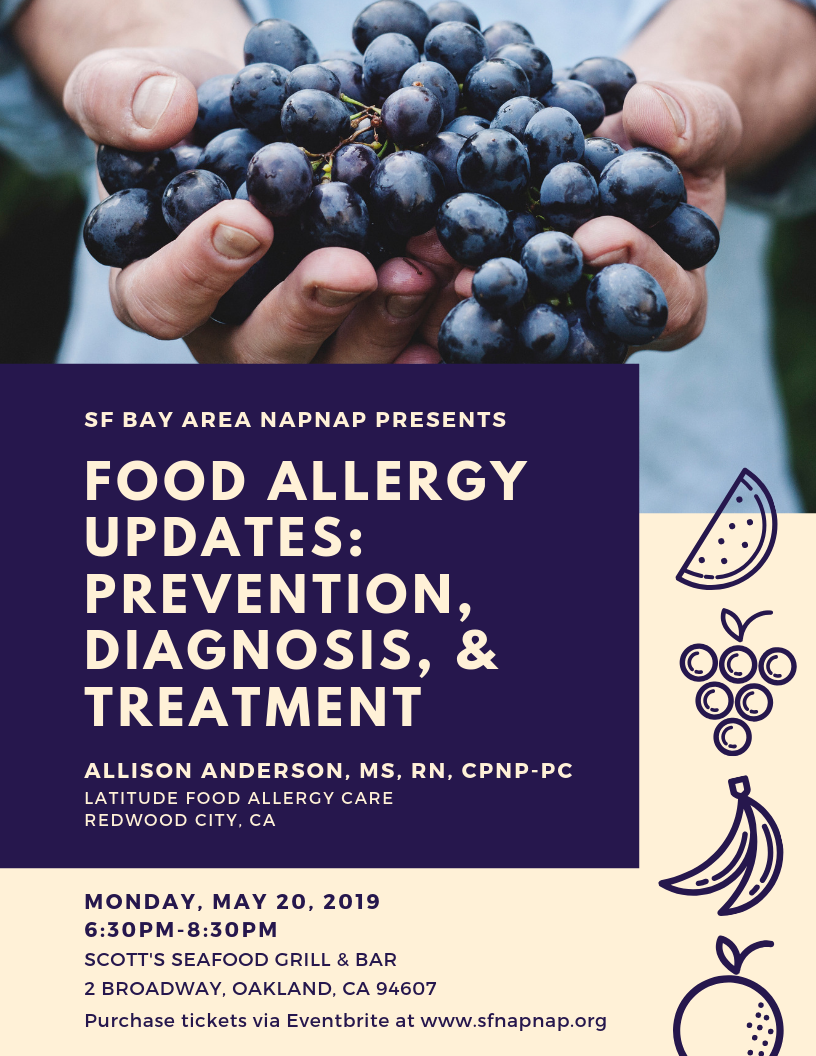 Please come join us for our Spring CEU Dinner Event on Monday, May 20th from 6:30 PM to 8:30 PM at Scott's Seafood in Oakland.
The topic will be : "Food Allergy Updates: Prevention, Diagnosis, and Treatment" by Allison Anderson PNP.
You will receive 1 CEU for attending the event.
**Pricing:
-1 person is $15
- You and a Friend is $25
There are 3 options for dinner: please choose one when buying your or you and your friend's ticket:
- Seafood Herb Crusted Alaskan Halibut with Lemon-Caper Butter Sauce
- Poultry Parmesan Crusted Chicken with Leek and Lemon Cream Sauce
- Vegetarian Roasted Vegetable Ravioli in Red Pepper Cream Sauce
*All served with Garlic Mashed Potatoes and Assorted Seasonal Vegetables