Description
Please join us to celebrate the progress that has been made on the Fontan Blood Pump.
Join us at the Indianapolis Central Library for the Fontan Blood Pump Documentary Premiere and Donor Celebration. The evening will begin with a two-hour reception in the beautiful Simon Reading Room with hors-d'oeuvres catered by The Ritz Charles and hosted bar, beer and wine courtesy of Sun King Brewery. We will then move into the Clowes Auditorium to premiere the Fontan Blood Pump Documentary. After viewing the film, we will wrap up the evening with a Q+A session with Dr. Rodefeld and the patients, families, and physicians featured in the film.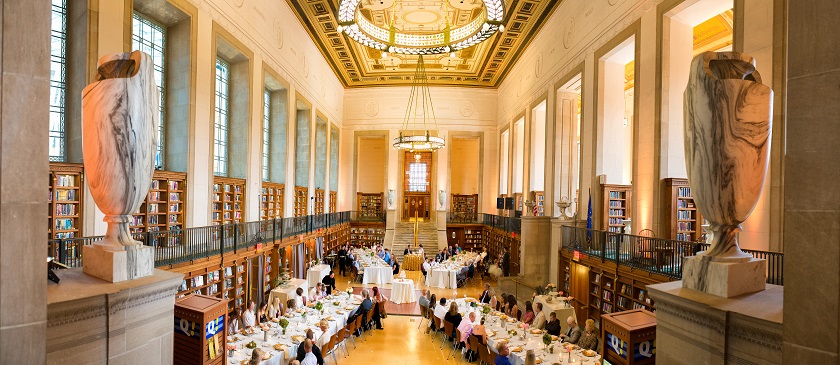 Hotel Accommodations
We have a limited number of rooms blocked at the Courtyard by Marriott Indianapolis at the Capitol. Please mention the Fontan Blood Pump when booking to get an exclusive rate.
Make Reservations at Courtyard Indianapolis at the Capitol Here
320 N Senate Ave
Indianapolis, IN 46204
(317) 684-7733


About the Fontan Blood Pump
For people born with a single ventricle heart, options are scarce. They must either undergo a palliative series of open-heart surgeries, ending with the Fontan, or receive a heart transplant. As the first Fontan patients reach adulthood, late-stage complications have emerged which require additional surgeries or often a heart transplant. While heart transplants are lifesaving, they come with their risks and another timeline for eventual failure.
Dr. Rodefeld set out to create an alternative to the heart transplant for single ventricle patients with the Fontan Blood Pump. After trying many things and persevering through failures, Dr. Rodefeld has built a prototype that has tested to full range, and proven feasibility. This was a significant hurdle; however, the device still has a ways to go.
For more information, please visit - https://gofundme.com/support-the-fontan-blood-pump
If you cannot make it, please consider donating to help support the Fontan Blood Pump.
Any questions or for sponsorship opportunities, please contact Ashley Pelaski at ashley@fontanbloodpump.com