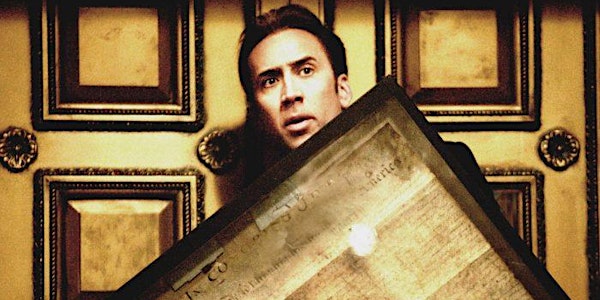 Fonds Film Club: National Treasure
The action adventure film, National Treasure, prominently features archives, museums and libraries. Join us for an informal discussion.
About this event
Please watch the film (available on Disney+, Hulu and Amazon) ahead of the discussion to get the most out of our meeting!
The 2004 Walt Disney production, National Treasure, is an exciting, vaguely patriotic adventure flick. Of interest to our cohort, however, is the fact throughout the film, the main characters travel to different archives, museums and historic sites (some of which are in Philadelphia!) as they unravel the mystery central to the story.
As GLAM professionals, we know that some depictions of archives in movies are better than others. How does National Treasure hold up in that regard? You be the judge!
DVAG invites you to participate in a lighthearted discussion about this film from an archival perspective. We hope to make this a series wherein we invite folks to think about and talk about different films that feature archives as a significant plot device in their stories.
We're excited to gather with you all to discuss this topic on July 8th at 5:30 PM.
*This event will not be recorded.