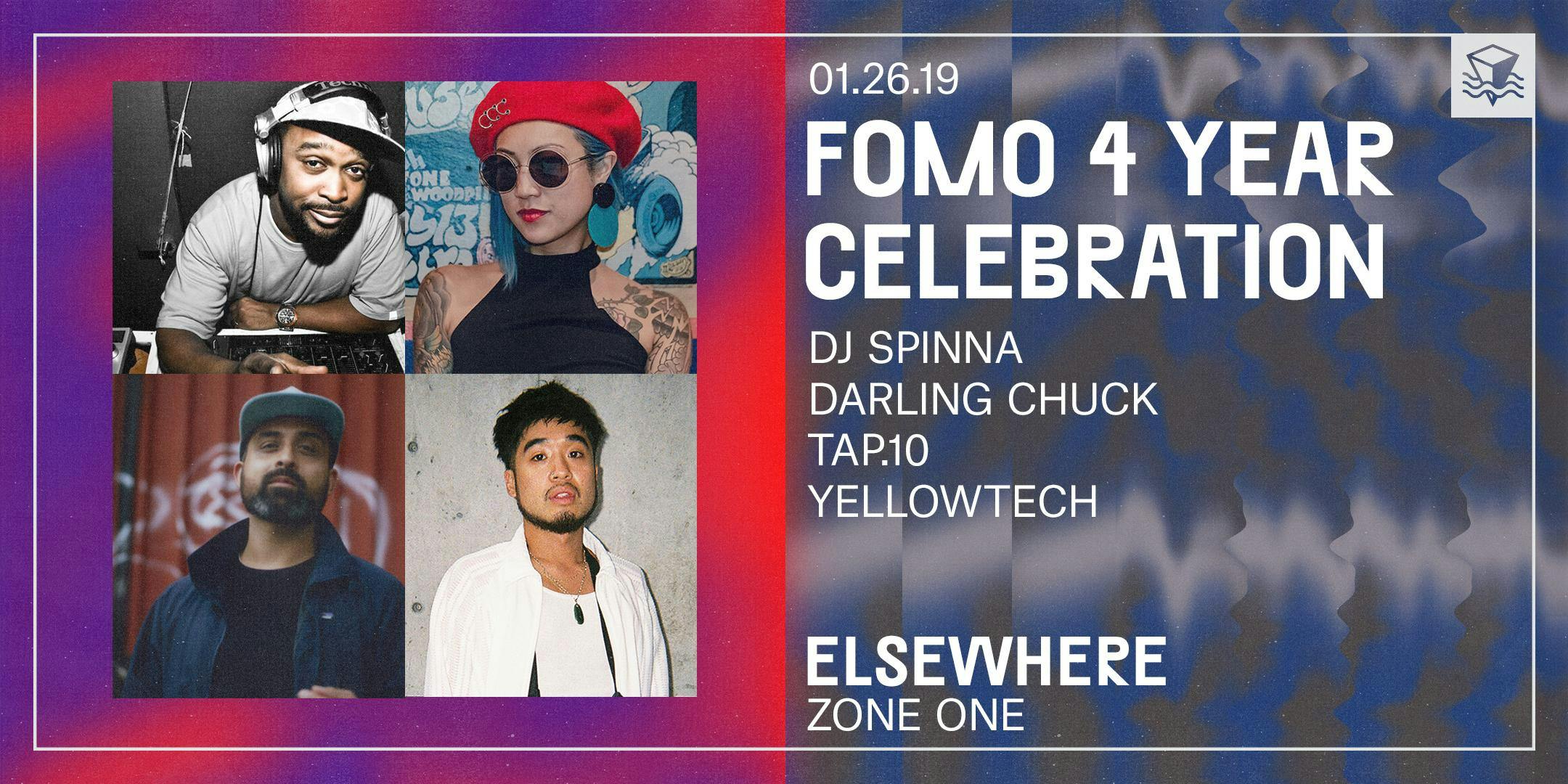 About this Event
FOMO is a dance party created in 2015 by friends and DJs Darling Chuck, TAP.10 and Yellowtech. Through special guest performances, head-turning visuals, a focus on new and emerging music mixed with sure shot club classics, FOMO has attracted a loyal community of artists, musicians, photographers and tastemakers, creating a fun and eclectic neighborhood vibe in any setting.
FOMO aims to push hip-hop and dance culture forward through the arts and nightlife scene and has had the pleasure of hosting up and coming artists and legendary names like Stretch Armstrong, Trackademicks, Cosmo Baker, Riobamba, YMTK, Duckwrth, Jubilee, Anik Khan, Durkin, DJ mOma and more.
Now in its fourth year of consecutive curated events, the party has grown to include collaborations with brands and crews as well as opportunities to bring the party to other cities within and outside of NYC.
On Saturday, January 26, the crew will make its debut at an incredible new venue with a very special guest, none other than the remix king, Stevie Wonder aficionado, deep cuts expert and professional party rocker, the legendary DJ Spinna!