Description
Rochester Art Collectors in collaboration with RIT City Art Space and 1975 Gallery present:
Folks Just Talkin'
Join us for a lively, freewheeling conversation with five of the artists featured in the current exhibition at RIT City Art Space, "Just Folks," along with the exhibition's curator, Erich S. Lehman.
Program Schedule:
11:30 am -- Social mixer. Come early to hang out. Check out the exhibition "Just Folks" on the last day of the exhibition. Experience this wonderful exhibition one last time before it closes forever!
12:00 pm -- We'll gather around to hear a few of the featured artists from "Just Folks" talk about their work, the local scene. murals, each other, you, who knows what else?
Panel:
Erich S. Lehman (curator)
Moderated by RIT City Art Space Gallery Director, John Aäsp.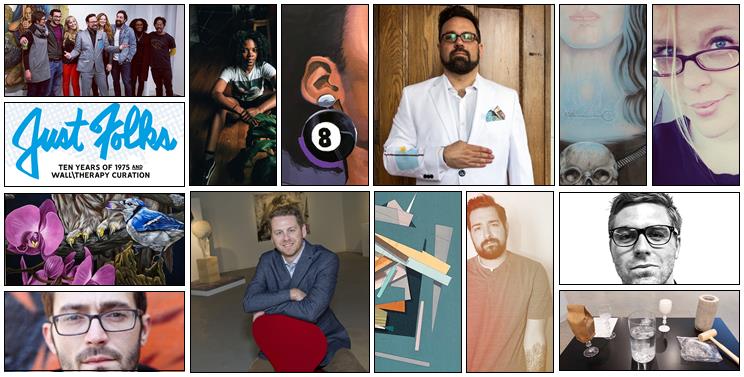 This event is free and open to the public however registration in advance is required. You do not have to be a member of Rochester Art Collectors to participate in this event.
On-street parking near RIT City Arts Space on weekends is free. The Mortimer Street Garage and the St. Joe's Garage are both nearby.
Background about the exhibition: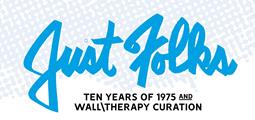 "Just Folks" is a phrase coined between the curators of WALL\THERAPY to describe the power of the average person to make an incredible difference in their community. We are living in a time when it is essential to realize the common vein between us all and the capacity for great change that we share.
Over the last ten years, curator and RIT College of Art and Design staff member Erich Lehman has developed a grassroots community of artists from the Rochester region and around the world.

Through his ventures 1975 Gallery and co-curation of WALL THERAPY (in partnership with Dr. Ian Wilson), over 275 artists have exhibited their work in Rochester, advancing their own careers while leaving a lasting mark on the Rochester art landscape.

Lehman has curated a selection of artists to highlight ten years of 1975 and WALL THERAPY curation, in a special exhibition called "Just Folks," hosted by RIT City Art Space.
A percentage of all artwork sales will be donated to the WALL\THERAPY project.
Atists in the exhbition: BONES - Sarah Blood - Carter Burwell - DAZE - Chloe Early - Faith XLVII - Conor Harrington - HOWNOSM - Ian Kuali'i - Mike Ming - St. Monci - Don Pendleton - Mark Penxa - Faring Purth - David Schnuckel - Justin Suarez aka Mr. Prvrt - Sarah C. Rutherford - David Walker - Brittany Williams - Addam Yekutieli aka Know Hope (Links below.)

Curated by Erich S. Lehman.

Show runs March 1-23, 2019
The exhibition is free and open to the public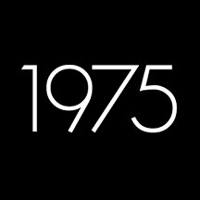 Artists in "Just Folks" who have previously shown at 1975 Gallery:
Bones - www.instagram.com/therailrat
Sarah Blood - www.sarahblood.com
Carter Burwell - www.instagram.com/carterburwellart
St. Monci - www.saintmonci.com
Don Pendleton - www.elephont.com
Mark Penxa - www.markpenxa.com
David Schnuckel - www.davidschnuckel.com
Justin Suarez (aka Mr. Prvrt) - www.mrprvrt.com
Sarah C. Rutherford - www.sarahcrutherford.com
Brittany Williams - www.instagram.com/bwilliamsart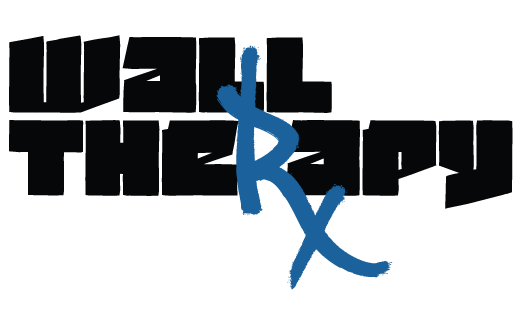 Artists in "Just Folks" who have previously participated in WALL\THERAPY:
Daze - www.dazeworld.com
Chloe Early - chloeearly.com
FaithXLVII - www.faith47.com
Conor Harrington - www.conorharrington.com
HOW and NOSM - www.howandnosm.com
Ian Kuali'i - www.instagram.com/iankualii/
Mike Ming - www.instagram.com/surfnuts195/
Faring Purth - www.instagram.com/faringpurth
David Walker - www.artofdavidwalker.com
Addam Yekutieli aka Know Hope - www.thisislimbo.com


"Just Folks" is exhibited in collaboration with

Regular Hours: Thursday - Sunday, 1-5pm

Organizer of Folks Just Talkin' | RIT City Art Space + 1975 Gallery | FREE